FREE SHIPPING USA ONLY. International Customers: Please add international shipping: http://m.onesmedia.com/category/313432
JOE GARAGIOLA SHOW
OLD TIME RADIO - 1 AUDIO CD - 13 Shows - Total Time: 59 Minutes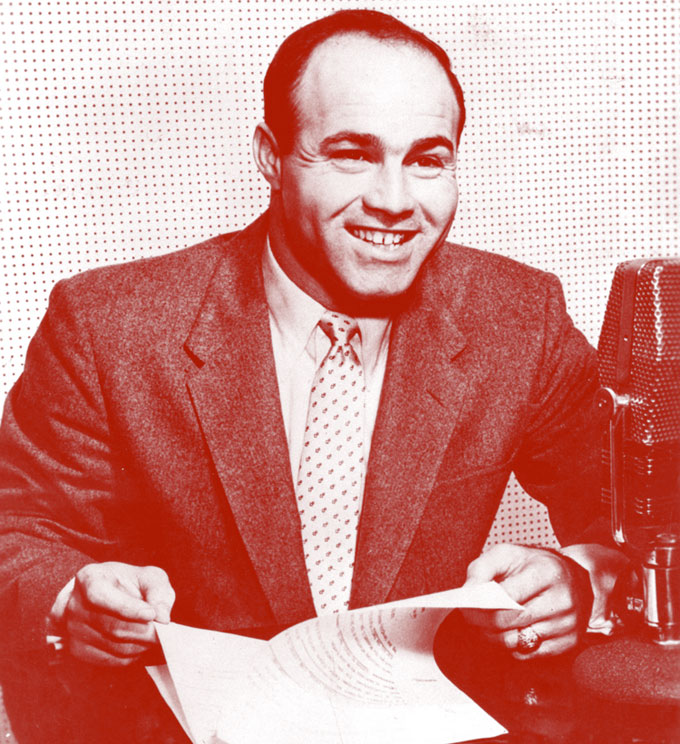 Joseph Henry "Joe" Garagiola, Sr. (born February 12, 1926) is an American former catcher in Major League Baseball who later became an announcer and television host, popular for his colorful personality. He was well known for being one of the regular panelists of The Today Show for many years.
Garagiola turned to broadcasting following his retirement as a player, first calling Cardinals radio broadcasts on KMOX from 1955 to 1962.

As an announcer, Garagiola is best known for his almost 30-year association with NBC television. He began doing national baseball broadcasts for the network in 1961 (teaming with Bob Wolff). Additionally, Garagiola called several World Series on NBC Radio in the 1960s, teaming with a number of announcers including By Saam and George Kell. After a stint doing New York Yankees games from 1965 to 1967 that saw him call Mickey Mantle's 500th home run, Garagiola returned to broadcasting NBC baseball, initially as the host of the pre-game show The Baseball World of Joe Garagiola and then as a play-by-play announcer beginning in 1974.
Garagiola alternated play-by-play duties with Curt Gowdy on NBC until 1976, when he assumed the role full-time. He teamed with color commentator Tony Kubek from 1976 to 1982; in 1983, he shifted to color commentary as Vin Scully joined the network as lead play-by-play announcer. (Kubek joined Bob Costas to form NBC's #2 baseball announcing duo in this era.) Besides working on the Saturday Game of the Week for NBC, the team of Scully and Garagiola would call three All-Star Games (1983, 1985, and 1987), three National League Championship Series (1983, 1985, and 1987) and three World Series (1984, 1986, and 1988).
After calling the 1988 World Series with Scully, Garagiola resigned from NBC Sports. NBC was on the verge of losing the television rights to cover Major League Baseball to CBS. Garagiola claimed that NBC left him "twisting" while he was trying to renegotiate his deal. Garagiola was replaced on the NBC telecasts by Tom Seaver.
After leaving NBC Sports, Garagiola spent one season (1990) as a cable-television commentator for the California Angels. From 1998 to 2012, he performed part-time color commentary duties for the Arizona Diamondbacks, where his son, Joe Garagiola, Jr., served as general manager. Garagiola officially announced his retirement from broadcasting on February 22, 2013.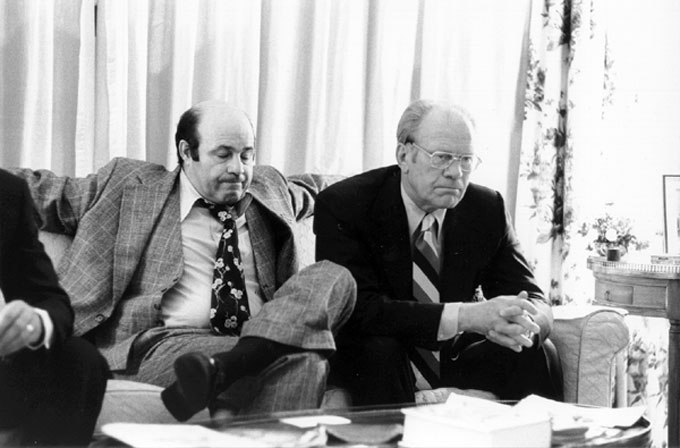 In the 1976 presidential election, Garagiola strongly supported the candidacy of President Gerald Ford. In the fall campaign the Republican National Committee hired Garagiola to do a series of television ads with Ford; the ads consisted of Garagiola talking to Ford in a relaxed, informal setting. Derided by Ford's critics as "The Joe and Jerry Show," the ads in their opinion were considered to have negatively affected the Ford campaign. The two men became close friends, however and on election night 1976, President Ford invited Garagiola to be one of his guests at the White House to watch the results on television.
SHOWS LIST
Joe Garagiola Show [01] Guest - Eddie Stanky
Joe Garagiola Show [02] Guest - Wally Moon
Joe Garagiola Show [03] Guest - Dixie Walker
Joe Garagiola Show [04] Guest - Frank Smith
Joe Garagiola Show [05] Guest - Vic Raschi
Joe Garagiola Show [06] Guest - Gordon Jones
Joe Garagiola Show [07] Guest - Joe Frasier
Joe Garagiola Show [08] Guest - August Busch, Jr
Joe Garagiola Show [09] Guest - Bill Sarni
Joe Garagiola Show [10] Guest - Harvey Haddix
Joe Garagiola Show [11] Guest - Bill Virdon
Joe Garagiola Show [12] Guest - Tom Alston
Joe Garagiola Show [13] Guest - Bill Posedel
THIS IS A REGULAR AUDIO CD
CAN BE PLAYED IN ANY CD PLAYER, DVD PLAYER OR COMPUTERS
THIS CD WILL BE DELIVERED IN WHITE PAPER SLEEVE
We guarantee delivery of your item. If your item doesn't get there or is damaged, please notify us and we'll reship for you.
FULL REFUND IF NOT SATISFIED
Item number
OTR-1CDA-JoeGaragiola
Currently there are no reviews available for this product. Be the first to write a review.