FREE SHIPPING USA ONLY. International Customers: Please add international shipping: http://m.onesmedia.com/category/313432
WILL ROGERS
OLD TIME RADIO - 1 CD-ROM - 27 mp3 - Total Playtime: 8:31:21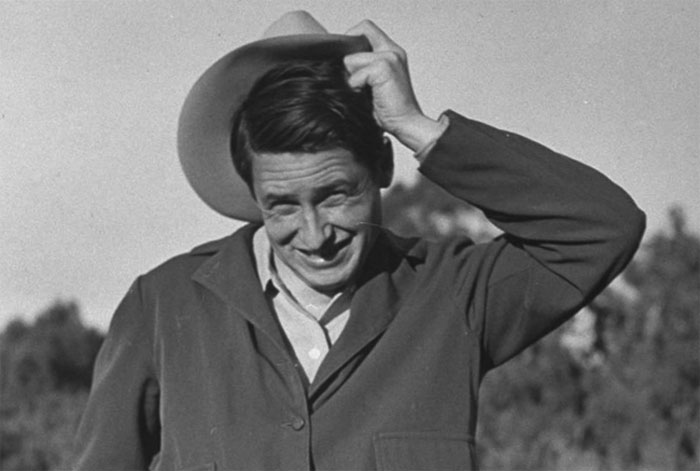 William Penn Adair "Will" Rogers (November 4, 1879 – August 15, 1935) was an American cowboy, vaudeville performer, humorist, social commentator and motion picture actor. He was one of the world's best-known celebrities in the 1920s and 1930s.
Known as "Oklahoma's Favorite Son," Rogers was born to a prominent Cherokee Nation family in Indian Territory (now part of Oklahoma). He traveled around the world three times, made 71 movies (50 silent films and 21 "talkies"), wrote more than 4,000 nationally syndicated newspaper columns, and became a world-famous figure. By the mid-1930s, the American people adored Rogers. He was the leading political wit of the Progressive Era, and was the top-paid Hollywood movie star at the time. Rogers died in 1935 with aviator Wiley Post, when their small airplane crashed in Alaska.
Rogers' vaudeville rope act led to success in the Ziegfeld Follies, which in turn led to the first of his many movie contracts. His 1920s syndicated newspaper column and his radio appearances increased his visibility and popularity. Rogers crusaded for aviation expansion, and provided Americans with first-hand accounts of his world travels. His earthy anecdotes and folksy style allowed him to poke fun at gangsters, prohibition, politicians, government programs, and a host of other controversial topics in a way that was appreciated by a national audience, with no one offended. His aphorisms, couched in humorous terms, were widely quoted: "I am not a member of an organized political party. I am a Democrat." Another widely quoted Will Rogers comment was "I don't make jokes. I just watch the government and report the facts."
Rogers even provided an epigram on his most famous epigram:
When I die, my epitaph, or whatever you call those signs on gravestones, is going to read: "I joked about every prominent man of my time, but I never met a man I dident [sic] like." I am so proud of that, I can hardly wait to die so it can be carved.
 
EPISODES LIST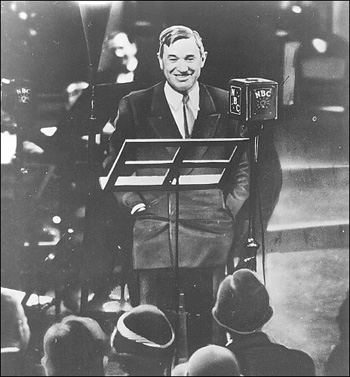 Behind The Scenes - Will Rogers
Cavalcade of America 381219 Will Rogers
Cavalcade of America 410101 Will Rogers
Club Car Special 34-xx-xx -01- Cartoon - Wedding Party
Club Car Special 34-xx-xx -02- Cartoon - Court Room Scene
Club Car Special 34-xx-xx -03- Cartoon - Fire Department
Club Car Special 34-xx-xx -05- Cartoon - Apartment House
Club Car Special 34-xx-xx -06- Cartoon - Musical Revue
Club Car Special 34-xx-xx -07- Cartoon - Business Office
Club Car Special 34-xx-xx -08- Cartoon - Police Station
Club Car Special 34-xx-xx -10- Cartoon - Man and Woman In Home
Club Car Special 34-xx-xx -11- Cartoon - Girl On A Date
Club Car Special 34-xx-xx -12- Cartoon - Men At Work
Gene Autry - Gene's Early Career & Will Rogers
Gene Autry - How Will Rogers First Heard Gene Sing
Good Gulf Program 33-04-30 Good Gulf Program - Host Will Rogers
Good Gulf Program 35-04-07 Will Rogers - Government Money
Good Gulf Program 35-04-21 Will Rodgers, Frank Orch and Helen Gleason
Good Gulf Program 35-05-05 The Rogers Plan
Groucho Marx An Evening With Groucho - Will Rogers, Baseball in Baltimore
Hallmark Playhouse 50-02-23 Autobiography of Will Rogers
Information Please 43-01-08 Will Rogers, Jr
Information Please 43-03-01 Guest - Will Rogers, Jr
Recollection at 30 570206 American Album Of Family Music
Stagestruck 54-03-21 The Life and Career Of Florenz Ziegfeld
Will Rogers - The Pilgrims and Taxes
Will Rogers Plan To End War
THESE ARE MP3 RECORDINGS
THEY WILL NOT PLAY IN REGULAR CD PLAYERS
CLICK HERE TO KNOW MORE ABOUT mp3
CLICK HERE TO LEARN MORE ABOUT OUR PRODUCTS
We guarantee delivery of your item. If your item doesn't get there or is damaged, please notify us and we'll reship for you.
FULL REFUND IF NOT SATISFIED
Item number
OTR-1CD-WillRogers
Currently there are no reviews available for this product. Be the first to write a review.