FREE SHIPPING USA ONLY. International Customers: Please add international shipping: http://m.onesmedia.com/category/313432
ADVENTURES BY MORSE
    OLD TIME RADIO - 1 CD - 54 mp3 - Total Playtime: 23:07:07
Adventures by Morse was a syndicated adventure series produced, written and directed by Carlton E. Morse shortly after NBC canceled his I Love a Mystery series.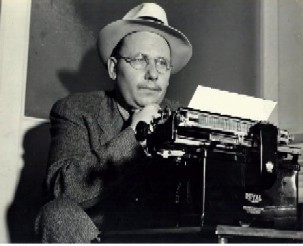 The 30-minute program was heard in 1944-45 during a 52-week run. Captain Bart Friday was a globe-trotting San Francisco-based private investigator portrayed on various shows by Elliott Lewis, David Ellis and Russell Thorson. Jack Edwards played Skip Turner, Bart's sidekick from Texas. The tales covered such areas as espionage, kidnapping, and murder, along with secret Nazi bases, snake worshipers and voodoo.
 
EPISODES LIST
440108 01 City of the Dead 01of10

440115 02 City of the Dead 02of10

440122 03 City of the Dead 03of10

440129 04 City of the Dead 04of10

440205 05 City of the Dead 05of10

440212 06 City of the Dead 06of10

440219 07 City of the Dead 07of10

440226 08 City of the Dead 08of10

440304 09 City of the Dead 09of10

440311 10 City of the Dead 10of10
440318 11 A Coffin for the Lady 1 "A Coffin for the Lady"

440325 12 A Coffin for the Lady 2 "The Conversation in the Casket"

440401 13 A Coffin for the Lady 3 "The Deepest Grave in the World"
An Army Intelligence officer contacts Captain Friday's San Francisco office, looking to hire a pair of operatives for a mysterious mission. Transported to a small, isolated cove off the coast of Canada, Friday, Turner, and a Major Lawrence find a speedboat waiting for them, which they use to get to Marmaduke Island. Warned by Lawrence that the duo will need to be "ready for action" at any given moment, three hours pass, then, suddenly, an Army GI appears out of the underbrush carrying a heavily bound and gagged woman in his arms. Friday and Turner quickly observe that the man has been mortally wounded - a knife is sticking out of his back - and his last words before dying are to instruct the men to get the woman to shore immediately.
440408 14 Cobra King Strikes Back 01of10

440415 15 Cobra King Strikes Back 02of10

440422 16 Cobra King Strikes Back 03of10

440429 17 Cobra King Strikes Back 04of10

440506 18 Cobra King Strikes Back 05of10

440513 19 Cobra King Strikes Back 06of10

440520 20 Cobra King Strikes Back 07of10

440527 21 Cobra King Strikes Back 08of10

440603 22 Cobra King Strikes Back 09of10

440610 23 Cobra King Strikes Back 10of10
440617 24 The Girl on Shipwreck Island 1

440624 25 The Girl on Shipwreck Island 2 "The Pirate is a Fighting Man"

440701 26 The Girl on Shipwreck Island 3 'There is More About Gracie Than Meets the Eye"
While traveling from French Indo-China to Australia, the engine on Bart and Skip's plane conks out, forcing them to land on a small island in the South China Sea. Initially, they believe themselves to be alone, but it isn't long before they witness the murder of a British sailor, one of a small number of castaways who recently survived a deadly hurricane at sea. The murder has been committed by a Spanish pirate, complete with bandana, who seems mighty proud of his skill with a gun. In addition to the mayhem on this supposedly deserted island they experience the strange allure of a cockney serving girl named Gracie, who seems to be the object of much jealousy and intrigue.
440708 27 Dead Men Prowl 01of10

440715 28 Dead Men Prowl 02of10

440722 29 Dead Men Prowl 03of10

440729 30 Dead Men Prowl 04of10

440805 31 Dead Men Prowl 05of10

440812 32 Dead Men Prowl 06of10

440819 33 Dead Men Prowl 07of10

440826 34 Dead Men Prowl 08of10

440902 35 Dead Men Prowl 09of10

440909 36 Dead Men Prowl 10of10
440916 37 You'll Be Dead in a Week 1 "The Man with Nothing to Lose"

440923 38 You'll Be Dead in a Week 2 "$200,000 to Lose"

440930 39 You'll Be Dead in a Week 3of3
Skip and Captain Friday are called to Hollywood to meet with a woman named Eve Carson who, with her brother Wesley, inherited over a million dollars from her late father. Shortly after the death of their last living relative, Eve and Wesley moved to California where they lived happily for a time. Then, one morning, Wes loses consciousness and, after consultations with many doctors and specialists, is told that he has but one week left to live. Rather than be depressed at the news, Wesley chooses instead to live it up for the time he has left, but "living it up" has come to mean an association with gangster Blackie North and his gang of thugs. Eve begs Skip and Captain Friday to watch over her brother to see that he comes to no harm...but soon after, they find themselves engaged in a vicious barroom free-for-all with North and his henchmen.
441007 40 Land Living Dead 01of10

441014 41 Land Living Dead 02of10

441021 42 Land Living Dead 03of10

441028 43 Land Living Dead 04of10

441104 44 Land Living Dead 05of10

441111 45 Land Living Dead 06of10

441118 46 Land Living Dead 07of10

441125 47 Land Living Dead 08of10

441203 48 Land Living Dead 09of10

441209 49 Land Living Dead 10of10
441216 50 It's Dismal to Die 1

441223 51 It's Dismal to Die 2

441230 52 It's Dismal to Die 3 "Bad Medicine for the Doctor"
Skip Turner (Jack Edwards) has always been a sucker for a beautiful woman in distress, and no woman is more beautiful or more in distress than Julie Lane, a black-haired, blue-eyed beauty who calls for help from Turner and Captain Bart Friday (Russell Thorson) when her young husband is lost in Dismal Swamp near Lake Drummond, South Carolina. Finding themselves piloting a flat-bottomed boat through dark, dank, weed-infested waters, the trio searches for the missing husband and quickly discovers that he isn't dead but instead has been kidnapped.
THESE ARE MP3 RECORDINGS
THEY WILL NOT PLAY IN REGULAR CD PLAYERS
CLICK HERE TO KNOW MORE ABOUT mp3
CLICK HERE TO LEARN MORE ABOUT OUR PRODUCTS
We guarantee delivery of your item. If your item doesn't get there or is damaged, please notify us and we'll reship for you.
FULL REFUND IF NOT SATISFIED
Item number
OTR-1CD-AdventuresByMorse
Currently there are no reviews available for this product. Be the first to write a review.