FREE SHIPPING USA ONLY. International Customers: Please add international shipping: http://m.onesmedia.com/category/313432
2000 PLUS
    OLD TIME RADIO - 1 CD-ROM - 15 mp3 - Total Time: 7:06:53
2000 Plus (aka Two Thousand Plus and 2000+) was an American old-time radio series that ran on the Mutual Broadcasting System from March 15, 1950 to January 2, 1952 in various 30-minute time slots. A Dryer Weenolsen production, it was the first adult science fiction series on radio, airing one month prior to the better known Dimension X.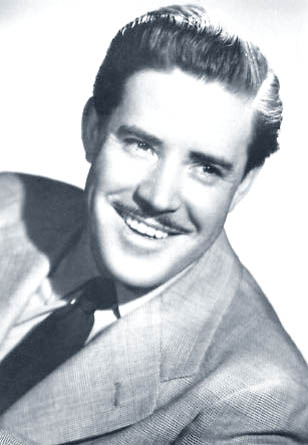 2000 Plus was an anthology program, using all new material rather than adapting published stories. The series was the creation of Sherman H. Dryer (October 11, 1913-December 22, 1989) who scripted and produced the series with Robert Weenolsen.
Cast

Dryer directed cast members Lon Clark, Joseph Julian, Henry Norell, Bill Keene, Bryna Raeburn and Amzie Strickland. Emerson Buckley conducted the music composed by Elliott Jacoby. Ken Marvin was the program's announcer, and the sound effects were by Adrian Penner.

The nature of the series is indicated in the titles of 1950 episodes: "The Brooklyn Brain," "The Flying Saucers," "The Robot Killer," "Rocket and the Skull," "A Veteran Comes Home," "Men from Mars," "When the Machines Went Wild," "When the Worlds Met," "The Insect." "Silent Noise," "The Green Thing," "The Giant Walks" and "Worlds Apart." There are 32 known episodes, and only some of these have survived.

In Science Fiction Television (2004), M. Keith Booker wrote:

It was not until the 1950s that science fiction radio really hit its stride, even as science fiction was beginning to appear on television as well. Radio programs such as Mutual's 2000 Plus and NBC's Dimension X were anthology series that offered a variety of exciting tales of future technology, with a special focus on space exploration (including alien invasion), though both series also often reflected contemporary anxieties about the dangers of technology.
EPISODES LIST
1950-03-29 - 03 - 2000Plus-MenFromMars
1950-04-26 - 07 - 2000Plus-WhenMachinesWentMad
1950-05-03 - 08 - 2000Plus-WhenWorldsMet
1950-05-17 - 10 - 2000Plus-TheInsect
1950-06-07 - 13 - 2000Plus-TheOtherMan
1950-06-14 - 14 - 2000Plus-TempleOfThePharaohs
1950-06-21 - 15 - 2000Plus-BrooklynBrain
1950-06-28 - 16 - 2000Plus-SpaceWreck
1950-07-05 - 17 - 2000Plus-AVeteranComesHome
1950-08-23 - 24 - 2000Plus-FlyingSaucers
1950-08-30 - 25 - 2000Plus-TheRobotKiller
1950-09-06 - 26 - 2000Plus-RocketAndTheSkull
1950-09-27 - 29 - 2000Plus-TheGreenThing
1950-11-08 - 35 - 2000Plus-TheGiantWalks
1950-11-15 - 36 - 2000Plus-WorldsApart
THESE ARE MP3 RECORDINGS
THEY WILL NOT PLAY IN REGULAR CD PLAYERS
CLICK HERE TO KNOW MORE ABOUT mp3
CLICK HERE TO LEARN MORE ABOUT OUR PRODUCTS
We guarantee delivery of your item. If your item doesn't get there or is damaged, please notify us and we'll reship for you.
FULL REFUND IF NOT SATISFIED
Item number
OTR-1CD-2000Plus
Currently there are no reviews available for this product. Be the first to write a review.