FREE SHIPPING USA ONLY. International Customers: Please add international shipping: http://m.onesmedia.com/category/313432
ALEC GUINNESS COLLECTION
OLD TIME RADIO - 1 AUDIO CD - Total Playtime: 0:58:02
 
Sir Alec Guinness, CH, CBE (2 April 1914 – 5 August 2000) was an English actor. After an early career on the stage he was featured in several of the Ealing Comedies, including Kind Hearts and Coronets in which he played eight different characters. However, he was probably best known for his six collaborations with David Lean: Herbert Pocket in Great Expectations (1946), Fagin in Oliver Twist (1948), Col. Nicholson in The Bridge on the River Kwai (1957, for which he won the Academy Award for Best Actor), Prince Faisal in Lawrence of Arabia (1962), Yevgraf in Doctor Zhivago (1965), and Professor Godbole in A Passage to India (1984). In later years, he achieved fame with younger audiences for his role as Obi-Wan Kenobi in George Lucas's original Star Wars trilogy.
Guinness first worked writing advertising copy. His first job in the theatre was on his 20th birthday, while he was still a drama student, in the play Libel, which opened at the old King's Theatre, Hammersmith, and then transferred to the Playhouse where his status was raised from a walk-on to understudying two lines and his salary increased to £1 a week. He appeared at the Albery Theatre in 1936 at the age of 22, playing the role of Osric in John Gielgud's successful production of Hamlet. 1936 also saw Guinness sign on with the Old Vic, where he was cast in a series of classic roles. During this time he worked with many actors and actresses who would become his friends and frequent co-stars in the future, including John Gielgud, Peggy Ashcroft, Anthony Quayle and Jack Hawkins. An early influence from afar was Stan Laurel, whom Guinness admired.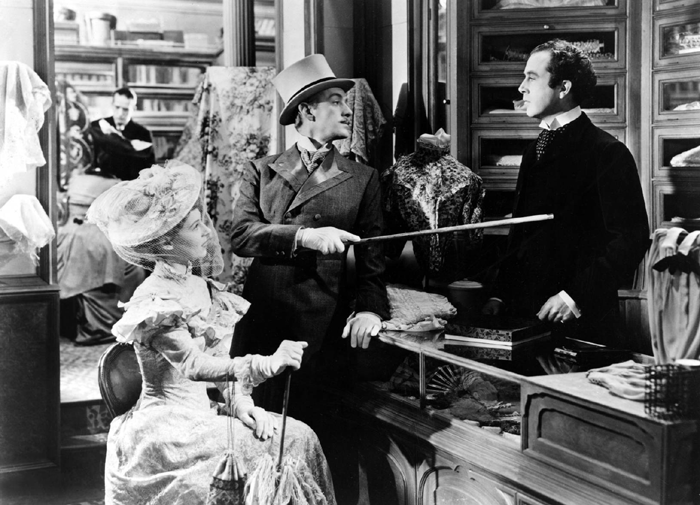 Guinness continued playing Shakespearean roles throughout his career. In 1937 he played Aumerle in Richard II and Lorenzo in The Merchant of Venice under the direction of John Gielgud. He starred in a 1938 production of Hamlet which won him acclaim on both sides of the Atlantic. He also appeared as Romeo in a production of Romeo and Juliet (1939), Andrew Aguecheek in Twelfth Night and as Exeter in Henry V in 1937, both opposite Laurence Olivier, and Ferdinand in The Tempest, opposite Gielgud as Prospero.

In 1939, he adapted Charles Dickens' novel Great Expectations for the stage, playing the part of Herbert Pocket. The play was a success. One of its viewers was a young British film editor, David Lean, who would later have Guinness reprise his role in Lean's 1946 film adaptation of the play.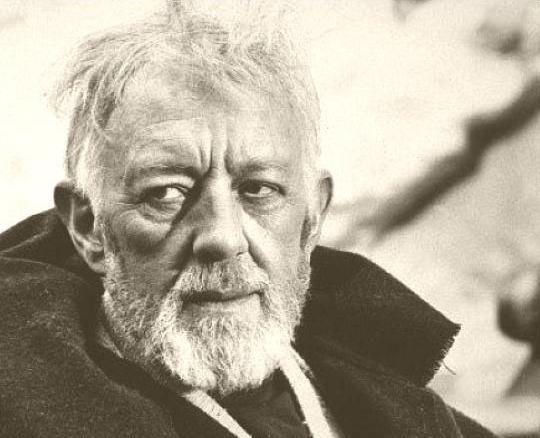 Guinness served in the Royal Navy Volunteer Reserve in World War II, serving first as a seaman in 1941 and being commissioned the following year. He commanded a landing craft taking part in the invasion of Sicily and Elba and later ferried supplies to the Yugoslav partisans.

During the war, he was granted leave to appear in the Broadway production of Terence Rattigan's play Flare Path, about the RAF Bomber Command.
Guinness returned to the Old Vic in 1946 and stayed until 1948, playing Abel Drugger in Ben Jonson's The Alchemist, the Fool in King Lear opposite Laurence Olivier in the title role, DeGuiche in Cyrano de Bergerac opposite Ralph Richardson in the title role, and finally starring in an Old Vic production as Shakespeare's Richard II. After leaving the Old Vic, he played Eric Birling in J. B. Priestley's An Inspector Calls at the New Theatre in October 1946. He played the Uninvited Guest in the Broadway production of T. S. Eliot's The Cocktail Party (1950, revived at the Edinburgh Festival in 1968). His third attempt at the title role of Hamlet, this time under his own direction at the New Theatre (1951), proved a major theatrical disaster.

Invited by his friend Tyrone Guthrie to join the premier season of the Stratford Festival of Canada, Guinness lived for a brief time in Stratford, Ontario. On 13 July 1953, Guinness spoke the first lines of the first play produced by the festival, Shakespeare's Richard III: "Now is the winter of our discontent/Made glorious summer by this sun of York."

Guinness won a Tony Award for his Broadway performance as poet Dylan Thomas in Dylan. He next played the title role in Macbeth opposite Simone Signoret at the Royal Court Theatre in 1966, a conspicuous failure.

Guinness made his final stage performance at the Comedy Theatre on 30 May 1989, in the play A Walk in the Woods. In all, between 2 April 1934 and 30 May 1989, he played 77 parts in the theatre.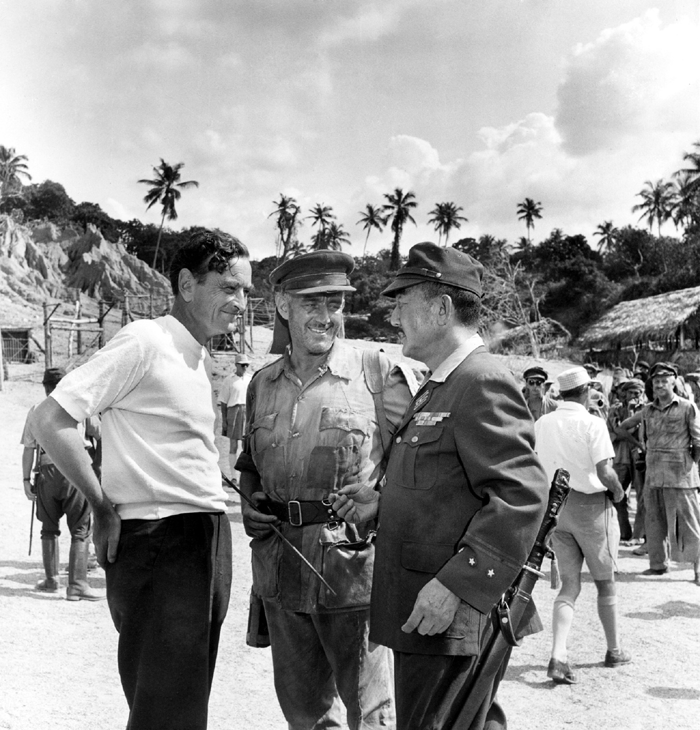 EPISODES LIST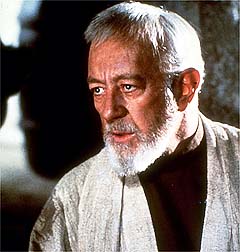 Anthology 54-10-31 The Three Witches of MacBeth
Theatre Royale 540616 Man Who Could Work Miracles
THIS IS A REGULAR AUDIO CD
WILL PLAY IN ANY CD PLAYER, DVD PLAYER OR COMPUTERS
CLICK HERE TO LEARN MORE ABOUT OUR PRODUCTS
We guarantee delivery of your item. If your item doesn't get there or is damaged, please notify us and we'll reship for you.
FULL REFUND IF NOT SATISFIED
Item number
OTR-1CDA-AlecGuiness
Currently there are no reviews available for this product. Be the first to write a review.