FREE SHIPPING USA ONLY. International Customers: Please add international shipping: http://m.onesmedia.com/category/313432
TEXACO STAR THEATER
OLD TIME RADIO - CD-ROM - 44 mp3
Total Time 24:36:38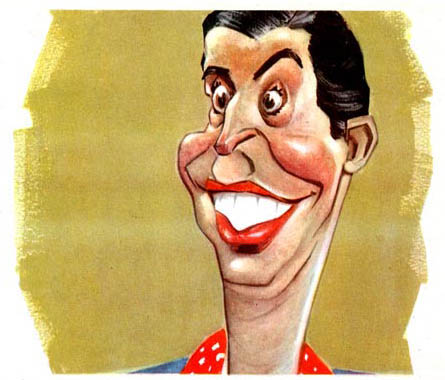 Texaco Star Theater is an American comedy-variety show, broadcast on radio from 1938 to 1949 and telecast from 1948 to 1956. It was one of the first successful examples of American television broadcasting, remembered as the show that gave Milton Berle the nickname "Mr. Television".

The classic 1940–44 version of the program, hosted by radio's Fred Allen, was followed by a radio series on ABC (the former NBC Blue) in the spring of 1948. When Texaco (now Chevron Corporation) first took it to television on NBC on June 8, 1948, the show had a huge cultural impact.
The roots of Texaco Star Theatre were in a 1930s radio hit, Ed Wynn, the Fire Chief, featuring the manic "Perfect Fool" in a half hour of vaudevillian routines interspersed with music. Wynn's ratings began to slide and the comedian lapsed amidst personal and professional crises, and the show ended in June 1935. Texaco sponsored the Jumbo Fire Chief Program in 1935-40 and the Fire Chief Concert in 1936. The first Texaco Star Theatre (spelled Theatre for most of the radio show's run) was on October 5, 1938. The show began as a variety show with dramatizations and songs by guest stars. In 1940, the show became a star vehicle for, with the show re-titled Texaco Star Theatre with Fred Allen and the program airing on October 2, 1940.

Allen's previous sponsor, Bristol-Myers' Ipana toothpaste and Sal Hepatica laxative, decided to cease their tandem sponsorship of Allen's successful hour, first known as Town Hall Tonight and then, for its final season, The Fred Allen Show. He presided over Texaco Star Theatre from 1940–42 as an hour-long show on Wednesday and then Sunday nights, to 1942–1944 as a half-hour show, until Allen withdrew from work for over a year on his doctor's advice. It was during the half-hour version of the show that the more cerebral (if barbed) Allen premiered the continuing comic sketch for which many remember him best: the ensemble, topical takeoffs of "Allen's Alley."

Though some believe the title Texaco Star Theatre was retired temporarily, in favor of Texaco Time, after Allen scaled the show back to a half-hour, the show retained the Texaco Star Theatre title officially, the confusion likely stemming from the announcers' first words of introduction: "It's Texaco time starring Fred Allen." They customarily continued the introduction, as the opening music continued, by referring to Texaco Star Theatre. Jimmy Wallington became the show's announcer for most of its life with Allen as the feature (he succeeded George Burns and Gracie Allen sidekick Harry Von Zell), though for a brief spell during its second season the announcer was budding radio personality and future television legend Arthur Godfrey.

Allen was forced to leave the show in 1944 due to hypertension; he returned with a different sponsor on NBC, while staying with and further refining his half-hour format a year later. Texaco Star Theater's next hosts included James Melton (1944 - 1947), Tony Martin (1947 - 1948), Gordon MacRae (1948), Jack Carter (1948), and Milton Berle (1948 - 1949).
PLEASE READ HOW TO LISTEN TO THIS CD
THESE ARE MP3 CD RECORDINGS
IT WILL NOT PLAY IN REGULAR CD PLAYERS
You will need CD players that read mp3 files.
Here some of the more popular mp3 players:
Coby, Memorex, Panasonic, Philips, Sony and many more. Be sure you buy a model that support mp3 files.
You can upload the files in ipods like Apple Ipod, Sansa and 100's more.
Many new car CD players reads mp3, again check your player first.
Many new home DVD players and virtually every Blu Ray reads mp3 files, please check your manual. Finally you can use your computer. If you're reading this web page, you already have everything you need to listen this mp3 CD
THIS CD WILL BE DELIVERED IN WHITE PAPER SLEEVE
We guarantee delivery of your item. If your item doesn't get there or is damaged, please notify us and we'll reship for you.
FULL REFUND IF NOT SATISFIED
EPISODES LIST
Texaco Star Theater - Fred Allen A Horse Changes Brands
Texaco Star Theater - Fred Allen A New Leaf
Texaco Star Theater - Fred Allen Buyers Beware
Texaco Star Theater 320110 Ed Wynn Home Sweet Home
Texaco Star Theater 320726 Ed Wynn The Prince Goes to School
Texaco Star Theater 320809 Ed Wynn Trial By Jury
Texaco Star Theater 320830 Ed Wynn When You Were 8 and I Was 9
Texaco Star Theater 321018 Ed Wynn Tolstoy's Redemption
Texaco Star Theater 321025 Ed Wynn Dorothy Burnhan Of Haddon Hall
Texaco Star Theater 321101 Ed Wynn Poor House Behind The Hill
Texaco Star Theater 321115 Ed Wynn When Hiking Ignorance Is Blisters
Texaco Star Theater 331212 Ed Wynn As Ye Sow
Texaco Star Theater 350326 Ed Wynn A Wife in Every Port
Texaco Star Theater 351029 Jimmy Durantee Jumbo Fire Chief Program
Texaco Star Theater 360920 Eddie Cantor
Texaco Star Theater 391018 KMurray, FLankford, KBaker E R Burroughs
Texaco Star Theater 391115 Criminal Code with Bela Lugosi
Texaco Star Theater 400110 KMurray, FLankford, KBaker Dr Clitterhouse
Texaco Star Theater 410618 Fred Allen, KBaker Thomas Dewey
Texaco Star Theater 421004 Fred Allen The Andrew Sisters & Arthur Godfrey
Texaco Star Theatre 420705 (01) First Song I've Got Spurs That Jingle, Jangle, Jingle
Texaco Star Theatre 420712 (02) First Song Little Bo Peep Has Lost Her Sheep
Texaco Star Theatre 420719 (03) First Song Put Your Arms Around Me
Texaco Star Theatre 420726 (04) First Song The Mamas With The Moolah
Texaco Star Theatre 420802 (05) First Song There's A Great Day Coming Manana
Texaco Star Theatre 420809 (06) First Song Idaho
Texaco Star Theatre 420816 (07) First Song The Ferris Wheel
Texaco Star Theatre 420823 (08) First Song I've Got A Gal In Kalamazoo
Texaco Star Theatre 420830 (09) First Song Conchita Lopez
Texaco Star Theatre 420906 (10) First Song I Met Her On Monday
Texaco Star Theater 440109 Fred Allen Ed 'Archie' Gardner
Texaco Star Theatre 441224 Christmas Show
Texaco Star Theatre 460106 Carmen
Texaco Star Theatre 460113 William Tell
Texaco Star Theatre 460120 Romeo And Juliet
Texaco Star Theatre 460210 The Barber Of Seville
Texaco Star Theatre 460217 Pagliacci
Texaco Star Theatre 460224 Aida
Texaco Star Theatre 460303 Guest AnnaMary Dickey
Texaco Star Theatre 460310 La Boheme
Texaco Star Theatre 460331 HMS Pinafore
Texaco Star Theatre 460526 Lohengrin
Texaco Star Theatre 460922 Guest Virginia Haskins
Texaco Star Theater 480915 Gordan MacRae

 
Item number
OTR-1CD-TexacoStarTheater
Currently there are no reviews available for this product. Be the first to write a review.