FREE SHIPPING USA ONLY. International Customers: Please add international shipping: http://m.onesmedia.com/category/313432
CLITHEROE KID
OLD TIME RADIO - 2 CD-ROM - 119 mp3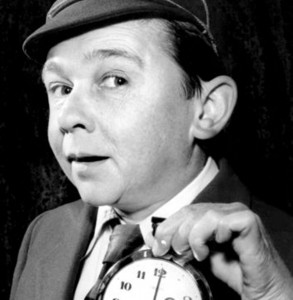 The Clitheroe Kid was a long-running BBC radio comedy show featuring diminutive Northern comedian Jimmy Clitheroe in the role of a cheeky schoolboy, who lived with his family at 33 Lilac Avenue in an un-named town in the north of England. Jimmy's best friend was Ozzie, alias Oswald Higginbottom, a character who was only heard of second-hand and didn't actually appear. The pilot show, pilot series, and 16 subsequent series totalled 290 episodes in all, broadcast between April 1957 and August 13, 1972.

Apart from Clitheroe, the show's stars included Peter Sinclair playing Clitheroe's Scottish granddad, Patricia Burke as his mother (in some early shows the part was played by Renee Houston), and Diana Day as his long-suffering sister Susan (in some early shows his sister was played by Judith Chalmers). The Oldham comedian Danny Ross played Alfie Hall, Susan's daft, tongue-tied boyfriend, who was often drawn into Jimmy's reckless schemes and never learned to steer clear of him. And Tony Melody played Mr Higginbottom, a six foot four inch taxi driver who constantly threatened to give Jimmy a good hiding for what he had done to Ozzie. Horatio Higginbottom (the first name was very rarely used) was also Granddad's drinking partner.

Jimmy Clitheroe was 35 when he started playing the part in 1956, but he could pass as an 11-year-old boy because he had never grown physically beyond that age, though in later years his face gave his real age away. The series was made with a studio audience and there were frequent gales of laughter at Jimmy's schoolboy humour, as well as at Alfie Hall's mangling of the English language as he tried to explain something and made it worse.

Jimmy wore a schoolboy blazer and cap even for radio recordings, to maintain the appearance that he was 11 years old. Real children never appeared in the show, as this would have given away that Jimmy was an adult acting a part; so he talked of his pal Ozzie and his friends in the "Black Hand Gang" (who would punish any member caught in the company of a girl) but they never actually appeared.

The humour could seem sharp, and if read in the cold light of day might occasionally seem harsh, but this was because it was supposed to be the humour of a schoolboy. The audience accepted this and roared with laughter at it.

Jimmy referred to his teachers by nicknames such as "Umm-ya Pete" and "Tick Tock Tillie". His grandfather's Scottish ancestry was endlessly mocked, with talk of haggises and bagpipes, and he was portrayed as someone who only lived for his beer. Jimmy's sister Susan was usually referred to as "Scraggy-neck", "Sparrow-legs" or occasionally "the Octopus" (for her clinches with boyfriend Alfie), though she in turn often had a go at her "little brother" (Jimmy was only 4 ft 3 ins). For example, in one show (entitled 'Enough to Make a Kitten Laugh') Susan tricked Jimmy into buying back a lost kitten that he had sold to Ozzie, by offering a big reward in the local newspaper for its return (under an assumed name). She warned Mr Higginbottom that Jimmy wanted it back, so Jimmy had to pay double what Ozzie had paid him for it. When Jimmy discovered the trick, he turned the tables on her by selling the kitten (at a profit) to a man at the newspaper, who then turned up at the Clitheroe's home and demanded from her the reward she'd offered.

Alfie, too, was mocked endlessly; but the daft character portrayed by Danny Ross probably never understood the insults. Mr Higginbottom was also mocked whenever he appeared: among other things, his house was said to be rat-infested and a dump. But Jimmy was very careful about this as Higginbottom had a hair-trigger temper. Higginbottom's son, the much-maligned Ozzie, was a fat kid who (despite being Jimmy's best friend) was knocked about by him a goodly number of times, and frequently suffered as a result of Jimmy's schemes. But Ozzie seemed to feel it was safer to be Jimmy's friend than his enemy!

The one person who escaped Jimmy's quick wit on the radio was his mother. In real life his father had died and he lived with his widowed mother, and was devoted to her. Jimmy would not stand for his mother being mocked, even if it were only his fictional mother on the radio.

Jimmy's radio character frequently listened at keyholes, where he usually got the wrong end of the stick. Even when he tried to do good, as when he thought his granddad had stolen some money from a local shop (but which granddad had actually been given to look after), he usually messed things up, with the help of Alfie Hall. After the end credits, a short piece by Jimmy was usually inserted where he winds-up the show, tying up any loose ends in the plot and often reporting that Granddad had spanked him for what he had done.

In the Pilot series other members of the cast included John Broadbent, Violet Carson, Fred Fairclough, Fred Ferris, Tom Harrison, Jack Howarth, Shirley King, Eddie Leslie, Tony Melody, Bob Monkhouse, Herbert Smith, Brian Trueman, Jack Watson, Patrick Wells and Rosalie Williams.

The show (apart from the Pilot series) was written by James Casey and Frank Roscoe, and produced by James Casey.
PLEASE READ HOW TO LISTEN AT THESE CD
THESE ARE MP3 CD RECORDING
THEY WILL NOT PLAY IN REGULAR CD PLAYERS
You will need CD players that read mp3 files.
Here some of the more popular mp3 players:
Coby, Memorex, Panasonic, Philips, Sony and many more. Be sure you buy a model that support mp3 files.
You can upload the files in ipods like Apple Ipod, Sansa and 100's more.
Many new car CD players reads mp3, again check your player first.
Many new home DVD players and virtually every Blu Ray reads mp3 files, please check your manual. Finally you can use your compurer. If you're reading this web page, you already have everything you need to listen this mp3 CD
Most of these shows are 32kbps, if space is available we will use higher bit rate.
THESE CD WILL BE DELIVERED IN A PLASTIC CASE BOX AND ART WORK
I guarantee delivery of your item. If your item doesn't get there or is damaged, please notify us and we'll reship for you.
FULL REFUND IF NOT SATISFIED 
EPISODES LIST
590209 207 Clitheroe and the Hound-Dog
610306 403 Grandad's Back
610403 407 The Girl Who Got the Message
610410 408 The Not-So-Welcome Guest
610417 409 The Keyhole Kid
610424 410 The Wreck of the Soppy Sue
620205 511 Lend Me An Ear
620212 512 The Day I Told the Truth
620219 513 Ive Got Them Taped
620312 516 I Was A Stupid Cupid
620319 517 James - Mr Piano Clitheroe
621105 602 What a Guy
621119 604 Smile Please
621126 605 When Grandad Papered the Parlour
621210 607 Accidents Will Happen
621231 610 Jims Highland Fling
630107 611 Next Door to Trouble
630114 612 Love Me Love My Dog
630121 613 Too Much to Swallow
630128 614 Dial Jim for Trouble
630204 615 Trouble From the Kick Off
630211 616 Don't Shoot the Pianist
630218 617 The Patients Dilemma
630304 619 The Quiz Kid
631110 701 No Holes Barred
631117 702 Tramp, Tramp, Tramp
631124 703 Playing with Fire
631201 704 Love and Marriage
631208 705 Vote for Grandad
631215 706 Three of a Kind
631229 708 A Load of Chinese Junk
640216 715 Back to the Dressing Room
640223 716 The Kid With Nine Lives
640301 717 A Right Roman Holiday
640308 718 Nothing but the Tooth
641122 806 One Jump Behind
641129 807 James Bond Junior
641206 808 The Kid Makes History
641227 811 Double Trouble
650117 814 Help It's A Girl
650228 820 Its All in the Mind
651010 901 Jim and the Headless Piper
651017 902 The Mystery of the Haggis
651024 903 For My Next Trick
651031 904 The Evils of Tomato Juice
651107 905 Another Mother for Ozzie
651114 906 Grandads Mystery Illness
651128 908 The Unlucky Mascot
651205 909 The Case of the Crooked Parson
660102 913 The Sunday I Met Man Friday
660109 914 One Good Twist Deserves Another
660116 915 Give A Little Whistle
660123 916 Penny Foolish
660130 917 Watch the Birdie
660206 918 Too Many Sisters
660220 920 The Best of Indian Luck
670212 1020 Nothing Like Music
670226 1022 No Time for Higginbottom
670319 1025 The Kid from Auntie
670326 1026 Beware of the Bike
671008 1102 Beware of the Neighbour
671015 1103 Robbin Jim and His Merry Men
671210 1111 Have Snake Will Travel
680114 1116 For Love and Money
681027 1203 Who Sold Cock Robin
681208 1209 Stop the Wedding I Want To Get Off
690119 1215 A Love-In Has Been Arranged
690209 1218 Two Sides to Every Story
690817 1301 It's Quicker By Dream
690824 1302 Take A Running Walk
690907 1304 Anymore for the Beach
690914 1305 Private Alfie General Twit
690928 1307 Never Believe What You Hear
691012 1309 It Shouldnt Happen to a Grandad
691019 1310 Someone Somewhere Wants A Letter
691130 1316 Tickets for the Punch-Up
691214 1318 Heat the Test-Tube and Run
700517 1401 Get Well Soon Grandad
700524 1402 Grandad for President
700531 1403 Good for Money
700614 1405 Not In Front of the Parrot
700621 1406 Out of the Mouths of Puppies
700705 1408 All At Sea With A Sailor
700719 1410 Seated One Day At The Movies
700726 1411 Once More Into The Vicarage
700802 1412 A Right Son of a Gun
700809 1413 There Was A Farmer A Scottish Farmer
700816 1414 Keep Jim Off the Road
700830 1416 Taken to the Cleaners
700906 1417 James The Modest Hero
700916 1418 No License for Jim
700923 1419 A Touch of Competition Fever
700930 1420 For Singing Out Loud
710404 1501 All I Want Is A Room Somewhere
710411 1502 Dont Shout Im Only Acting
710418 1503 Go West Old Man
710425 1504 Once Upon a Cup-Tie
710502 1505 Jobs for the Ladies
710509 1506 Tennis Just Isnt Cricket
710516 1507 Whatever Happened to Grandad
710523 1508 History Is a Thing of the Past
710530 1509 Is There A Boss in the House
710606 1510 In At the Deep End
710613 1511 Licked By a Stamp
710620 1512 Gone Fishing
710627 1513 Thinking About a Holiday
720521 1601 My Great Aunts Great
720528 1602 Why Mothers Leave Home
720604 1603 The Day the Fun Fair Hit Town
720611 1604 If You Can't Keep A Secret Sell It
720618 1605 The Swiss Family Clitheroe
720625 1606 The Romantic Higginbottoms
720702 1607 Why Must the Show Go On
720709 1608 A Letter from America for Grandad
720723 1610 Money for Old Gold
720730 1611 Enough to Make a Kitten Laugh
720806 1612 Wheres the Stage and Whats the Play
720813 1613 Whats the Welsh for Trouble
All there with my cough drops
 
Item number
OTR-2CD-ClitheroeKid
Currently there are no reviews available for this product. Be the first to write a review.