FREE SHIPPING USA ONLY. International Customers: Please add international shipping: http://m.onesmedia.com/category/313432
PETER LORRE COLLECTION
OLD TIME RADIO - CD-ROM - 50 mp3
Lorre was born as László Löwenstein into a Jewish family in Rózsahegy (Hungarian), Rosenberg (German), Kingdom of Hungary, part of Austria-Hungary, now Ružomberok, Slovakia.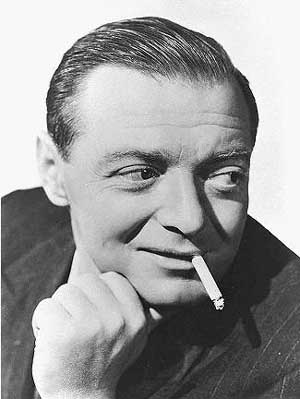 His parents were Alois Loewenstein and Elvira Freischberger. When he was a child his family moved to Vienna where Lorre attended school. He began acting on stage in Vienna at the age of 17, where he worked with Richard Teschner, then moved to Breslau, and Zürich. In the late 1920s, the young 5 ft 5 in (165 cm) actor moved to Berlin where he worked with German playwright Bertolt Brecht, most notably in his Mann ist Mann. He also appeared as Dr. Nakamura in the musical Happy End by Brecht and composer Kurt Weill, alongside Brecht's wife Helene Weigel and co-stars Carola Neher, Oskar Homolka and Kurt Gerron.

The German-speaking actor became famous when Fritz Lang cast him as a child killer in his 1931 film M. In 1932 he appeared alongside Hans Albers in the science fiction film F.P.1 antwortet nicht about an artificial island in the mid-Atlantic. When the Nazis came to power in Germany in 1933, Lorre took refuge first in Paris and then London, where he was noticed by Ivor Montagu, Alfred Hitchcock's associate producer for The Man Who Knew Too Much (1934), who reminded the director about Lorre's performance in M. They first considered him to play the assassin in the film, but wanted to use him in a larger role, despite his limited command of English, which Lorre overcame by learning much of his part phonetically. He also was featured in Hitchcock's Secret Agent, in 1935.

Eventually, Lorre went to Hollywood, where he specialized in playing sinister foreigners, beginning with Mad Love (1935), directed by Karl Freund. He starred in a series of Mr. Moto movies, a parallel to the better known Charlie Chan series, in which he played John P. Marquand's seminal character, a Japanese detective and spy. He did not enjoy these films — and twisted his shoulder during a stunt in Mr. Moto Takes a Vacation — but they were lucrative for the studio and gained Lorre many new fans. In 1939, he was picked to play the role that would eventually go to Basil Rathbone in Son of Frankenstein; Lorre had to decline the part due to illness.

In 1940, Lorre co-starred with fellow horror actors Bela Lugosi and Boris Karloff in the Kay Kyser movie You'll Find Out. Lorre enjoyed considerable popularity as a featured player in Warner Bros. suspense and adventure films. Lorre played the role of Joel Cairo in The Maltese Falcon (1941) and portrayed the character Ugarte in the film classic Casablanca (1942). Lorre branched out into comedy with the role of Dr. Einstein in Arsenic and Old Lace (filmed in 1941, released 1944). In 1946 he starred with Sydney Greenstreet and Geraldine Fitzgerald in Three Strangers, a suspense film about three people who are joint partners on a winning lottery ticket.

In 1941, Peter Lorre became a naturalized citizen of the United States. After World War II, Lorre's acting career in Hollywood experienced a downturn, whereupon he concentrated on radio and stage work. In Germany he co-wrote, directed and starred in Der Verlorene (The Lost One) (1951), a critically acclaimed art film in the film noir style. He then returned to the United States where he appeared as a character actor in television and feature films, often spoofing his "creepy" image.

In 1954, he had the distinction of becoming the first actor to play a James Bond villain when he portrayed Le Chiffre in a television adaptation of Casino Royale, opposite Barry Nelson as an American James Bond. (In the spoof-film version of Casino Royale, Ronnie Corbett comments that SMERSH includes among its agents not only Le Chiffre, but also "Peter Lorre and Bela Lugosi".) Also in 1954, Lorre starred alongside Kirk Douglas and James Mason in 20,000 Leagues under the Sea.

A famous story is told in Hollywood that in 1956, both Lorre and Vincent Price attended Bela Lugosi's funeral. According to Price, Lorre asked him "Do you think we should drive a stake through his heart just in case?" However, according to Lugosi biographers Arthur Lennig and Gary Don Rhodes, neither actor attended Lugosi's funeral.

In 1959, Lorre appeared in NBC's espionage drama Five Fingers, starring David Hedison, in the episode "Thin Ice". In the early 1960s he worked with Roger Corman on several low-budgeted, tongue-in-cheek, and very popular films. He appeared in a supporting role in the 1961 film, Voyage to the Bottom of the Sea. In 1961, he was interviewed on the NBC program Here's Hollywood.
He was married three times: Celia Lovsky (1934 – 13 March 1945, divorced); Kaaren Verne (25 May 1945 – 1950, divorced) and Anne Marie Brenning (21 July 1953 – 23 March 1964, his death). In 1953, Anne Marie bore his only child, Catharine. His daughter Catharine made headlines after Hillside Strangler serial killer Kenneth Bianchi confessed to police investigators after his arrest that he and his cousin and partner in crime Angelo Buono had stopped Catharine Lorre disguised as police officers with the intent of abducting and murdering her in 1977, but after learning that she was the daughter of Peter Lorre, the pair let her go. It was only after Bianchi was arrested that Catharine Lorre realized whom she had met. Catharine died in 1985 of complications arising from diabetes.

In 1963 an actor named Eugene Weingand, who was unrelated to Lorre, attempted to trade on his slight resemblance to the actor by changing his name to "Peter Lorie", but his petition was rejected by the courts. After Lorre's death, however, he referred to himself as Lorre's son.
Lorre has a star on the Hollywood Walk of Fame, at 6619 Hollywood Boulevard.

Lorre's distinctive accent and large-eyed face became a favorite target of comedians and cartoonists. For example, several Warner Bros. cartoons used a caricature of Lorre's face with an impression by Mel Blanc, including Birth of a Notion, Hair-Raising Hare and Racketeer Rabbit.
THESE ARE MP3 CD RECORDINGS
IT WILL NOT PLAY IN REGULAR CD PLAYERS
You will need CD players that read mp3 files.
Here some of the more popular mp3 players:
Coby, Memorex, Panasonic, Philips, Sony and many more. Be sure you buy a model that support mp3 files.
You can upload the files in ipods like Apple Ipod, Sansa and 100's more.
Many new car CD players reads mp3, again check your player first.
Many new home DVD players and virtually every Blu Ray reads mp3 files, please check your manual. Finally you can use your compurer. If you're reading this web page, you already have everything you need to listen this mp3 CD
THIS CD WILL BE DELIVERED IN WHITE PAPER SLEEVE
We guarantee delivery of your item. If your item doesn't get there or is damaged, please notify us and we'll reship for you.
FULL REFUND IF NOT SATISFIED
SHOWS LIST

Abbott and Costello 44-01-13 A Visit to Peter Lorre Sanitarium
Amos and Andy 43-11-05 The Locked Trunks Secret
Big Show 52 03 09 - Fibber and Molly, Ethel Mermen, Peter Lorre
Big Town 49-04-26 - The Hunter
Bing Crosby Show 47-11-12 - Peter Lorre And Kay Thompson
Birdseye Open House 46-05-09- With Peter Lorre
Bob Hope 47-05-13 Guest Peter Lorre Martha Tilton
Command Performance 45-04-19 Martha Stewart and Peter Lorre
Duffys Tavern 431019 Missing Salami Sandwich Case (with Peter Lorre)
Fred Allen 39-10-04 The Search for Mr Livingstone
Fred Allen 43-01-03 PeterLorre-One Long Pan vs Mr Moto
Inner Sanctum 41-05-25 Death Is a Joker
Inner Sanctum 43-03-07 Black Sea Gull
Inner Sanctum 44-12-06 The Color Blind Formula
Jack Benny 41-03-09 Murder At The Racquet Club
Jack Benny 46-02-24 Palm Springs Shopping
Jack Benny 46-03-24 I Stand Condemned
Martin Lewis Show 49-05-08 Peter Lorrie
Molle Mystery Theater 44-04-11 Criminal at Large (AFRS Mystery Playhouse)
Molle Mystery Theater 44-11-28 Nightmare
Molle Mystery Theater 44-12-12 The Bottle Imp
Molle Mystery Theater 44-12-26 The Letter
Molle Mystery Theater 45-01-30 Deadline at Dawn
Molle Mystery Theater 45-05-15 Lady in the Morgue
Molle Mystery Theater 45-10-12 A Death Is Caused
Mr and Mrs North 450117 Frisbie Proves His Point aka Frisby Klisby Times Square Murder
Mystery in the Air (1947 - Peter Lorre).txt
Mystery in the Air 47-08-07 06 The Marvelous Barrastro
Mystery in the Air 47-08-14 07 The Lodger
Mystery in the Air 47-08-21 08 The Horla
Mystery in the Air 47-08-28 09 Beyond Good and Evil
Mystery in the Air 47-09-04 10 The Mask Of Medusa
Mystery in the Air 47-09-11 11 The Queen of Spades
Mystery in the Air 47-09-18 12 The Black Cat
Mystery in the Air 47-09-25 13 Crime and Punishment
Nightmare 531126 Coincidence
Nightmare 540203 Hollow Footsteps
Nightmare 540331 Ghost of a Chance
Nightmare 540407 The Leech
Screen Guild Theatre 43-09-20 The Maltese Falcon
Screen Guild Theatre 45-04-16 Mask of Dimitrios
Spike Jones 48-12-10 - Peter Lorre
Strange As It Seems - Peter The Great Bans Beard Ep34 Strange As It Seems
Suspense 421215 Till Death Do Us Part
Suspense 430119 The Devils Saint
Suspense 430420 Moment Of Darkness
Suspense 431223 Back For Christmas
Suspense 440720 Of Maestro And Men
Suspense 450830 Nobody Loves Me
Texaco Star Theater - Peter Lorre, Tomorrow and Tomorrow
 
Item number
OTR-1CD-PeterLorreCollection
Currently there are no reviews available for this product. Be the first to write a review.