FREE SHIPPING USA ONLY. International Customers: Please add international shipping: http://m.onesmedia.com/category/313432
SLEEP NO MORE
OLD TIME RADIO - 1 CD-ROM - 19 mp3 - Total Playtime: 8:46:23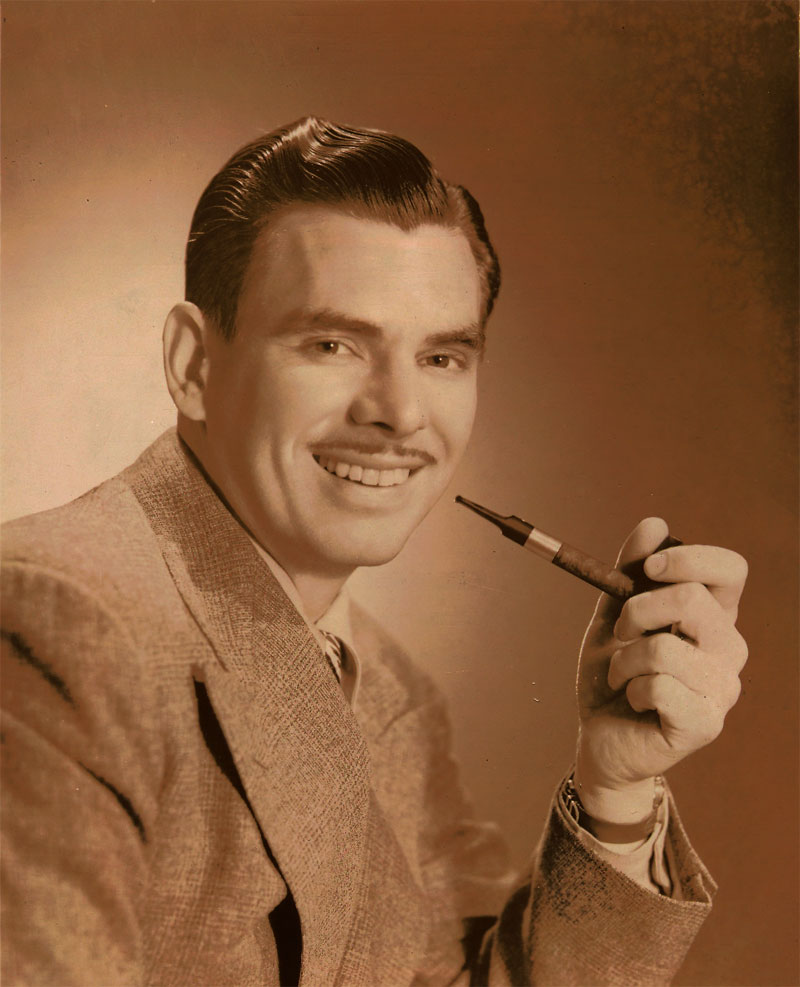 Sleep No More ran from 1952 to 1956 and featured Nelson Omstead as the narrator of these stories filled with thrills, chills and spooky background music. The show was unique as the stories were read by Omstead instead of acted out.
Sleep No More was the second radio horror series of spoken word tales recited by Nelson Olmsted. (The first one was Black Night in 1937). Sleep No More began as a fifteen minute series, but in November of 1956, it expanded to 30 minutes (OTR Cat.com). Olmsted would read classic short stories and perform all the different voices of the characters. Music and sound effects were added in the background. Some (if not all) of the readings were pre-recorded. Not only was magnetic tape use becoming commonplace in the 1950s, but one can detect a slight edit at the beginning of one of the sentences during the performance of "Waxworks". (About 1/3rd into the performance, when the main character has just been left alone in the wax museum, you can hear the false start of a sentence recorded over when Olmsted says "The eye-- The eyes of doctor Bordet's effigy haunted and tormented him.") Yet even with the advantages that such technology afforded, Olmsted's ability to change voices between distinct characters is impressive. (He had plenty of practice perfecting the talent during his live performance years of Black Night.) Although the stories were not original ones written specifically for radio as they had been in the Black Chapel and the Black Castle series, Sleep No More is still a fine example of reader's theater and pre-published short stories at their best.
Sleep No More was Nelson's Olmsted's contribution to The Golden Age of Radio's rich tradition of broadcasting compelling and stirring supernatural and suspense dramas, predominantly from the finest supernatural literature throughout modern history.
Sleep No More arrived during the waning years of the Golden Age of Radio--understandably risky Radio programming for the mid-1950s. On the plus side of the equation were Nelson Olmsted's extremely loyal following throughout the U.S. combined with the classic nature of the stories which comprised the series. These stories were many of the most popular and compelling supernatural stories and adventures in literary history.
Directors: Kenneth MacGregor; Bert Leonard
Authors: W.F. Harvey, Nelson Bond, Cornell Woolrich, Edgar Allan Poe, A.M. Burrage, Ambrose Bierce, Catherine Ann Porter, Paul Ernst, Guy de Maupassant, Jack London, Anton Chekhov, H.G. Wells, Irvin S. Cobb, Emile Zola, Davis Grubb, James Thurber, Christopher Isherwood, Geroge G. Toudouze, John Collier, Walker Everett, Algernon Blackwood
 
EPISODES LIST
Sleep No More 56-11-14 (02) Marius
Sleep No More 56-11-21 (03) Conquerer's Isle
Sleep No More 56-11-28 (04) Mr Mergenthwirker's Lobblies - August Heat
Sleep No More 56-12-05 (05) Over the Hill - Man in the Black Hat
Sleep No More 56-12-12 (06) Three O'Clock
Sleep No More 56-12-19 (07) The Storm - Annabel Lee
Sleep No More 56-12-26 (08) Death of Olivia Becaille - Fishhead
Sleep No More 57-01-09 (09) The Waxwork - The Man and the Snake
Sleep No More 57-01-23 (10) I Am Waiting - Browdean Farm
Sleep No More 57-01-30 (11) The Jilting of Granny Weatherall - Escape
Sleep No More 57-02-06 (12) Banquo's Chair - The Coward
Sleep No More 57-02-20 (13) To Build a Fire - Three Skeleton Key
Sleep No More 57-03-06 (14) Thus I Refute Beelzy - The Bookshop
Sleep No More 57-03-13 (15) The Escape of Mr Trimm
Sleep No More 57-03-20 (16) The Woman in Grey - A Suspicious Gift
Sleep No More 57-04-03 (18) The Bet - The Clerk's Quest
Sleep No More 57-04-10 (19) A Passenger to Bali
Sleep No More 57-04-17 (20) Homecoming - Aunt Cassie
Sleep No More 57-04-24 (21) Evening - The Flowering of the Strange Orchid
THESE ARE MP3 RECORDINGS
THEY WILL NOT PLAY IN REGULAR CD PLAYERS
CLICK HERE TO KNOW MORE ABOUT mp3
CLICK HERE TO LEARN MORE ABOUT OUR PRODUCTS
We guarantee delivery of your item. If your item doesn't get there or is damaged, please notify us and we'll reship for you.
FULL REFUND IF NOT SATISFIED
Item number
OTR-1CD-SleepNoMore
Currently there are no reviews available for this product. Be the first to write a review.