FREE SHIPPING USA ONLY. International Customers: Please add international shipping: http://m.onesmedia.com/category/313432
COMEDY COLLECTION Volume 1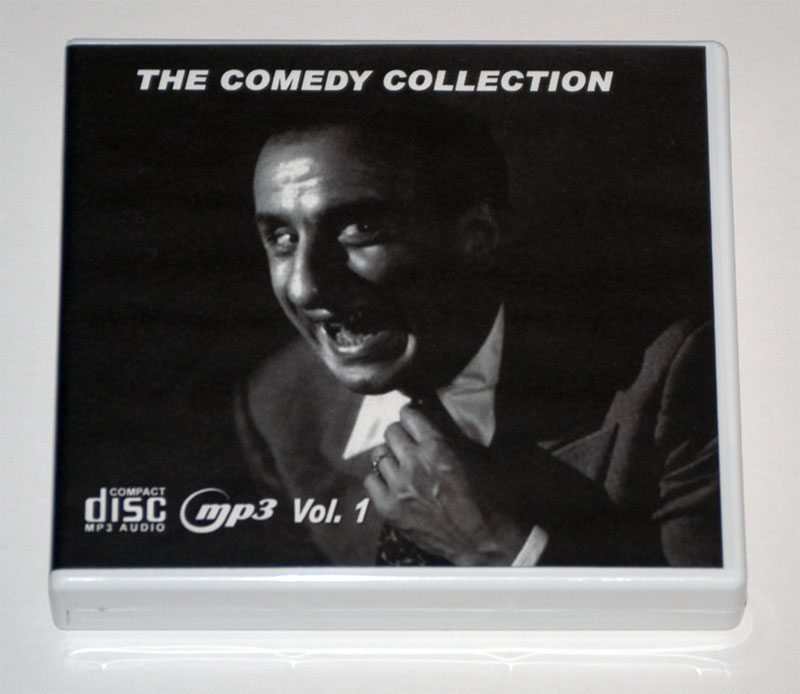 OLD TIME RADIO - 12 CD-ROM - 1278 mp3
VOLUME 1
A GREAT COMEDY AND SITCOM COLLECTION FROM

THE BEST OLD TIME RADIO SHOWS

12 mp3 CD - 12 SHOWS - 1278 Episodes

The 12 CD will be delivered in
1 Plastic BOX-SET Complete of Art Work
PLEASE READ HOW TO LISTEN AT THESE CD
THESE ARE MP3 CD RECORDING
THEY WILL NOT PLAY IN REGULAR CD PLAYERS
You will need CD players that read mp3 files.
Here some of the more popular mp3 players:
Coby, Memorex, Panasonic, Philips, Sony and many more. Be sure you buy a model that support mp3 files.
You can upload the files in ipods like Apple Ipod, Sansa and 100's more.
Many new car CD players reads mp3, again check your player first.
Many new home DVD players and virtually every Blu Ray reads mp3 files, please check your manual. Finally you can use your compurer. If you're reading this web page, you already have everything you need to listen this mp3 CD
Most of these shows are 32kbps, if space is available we will use higher bit rate.
THESE CD WILL BE DELIVERED IN A PLASTIC CASE BOX AND ART WORK
I guarantee delivery of your item. If your item doesn't get there or is damaged, please notify us and we'll reship for you.
FULL REFUND IF NOT SATISFIED 
SHOWS LIST
A DATE WITH JUDY - 1 mp3 CD - 15 Shows
THE BABY SNOOKS SHOW - 1 mp3 CD - 163 Shows
THE DENNIS DAY SHOW - 1 mp3 CD - 54 Shows
EASY ACES - 1 mp3 CD - 280 Shows
FATHER KNOWS BEST - 1 mp3 CD - 104 Shows
HALLS OF IVY - 1 mp3 CD - 90 Shows
THE JIMMY DURANTE COLLECTION - 1 mp3 CD - 94 Shows
MY FAVORITE HUSBAND - 1 mp3 CD - 104 Shows
OLD GOLD COMEDY THEATER - 1 mp3 CD - 30 Shows
PHIL HARRIS & ALICE FAYE - 1 mp3 CD - 101 Shows
THE STORY LADY - 1 mp3 CD - 216 Shows
VICTOR BORGE SHOW - 1 mp3 CD - 27 Shows
Item number
OTR-12CD-ComedyCollection1
Currently there are no reviews available for this product. Be the first to write a review.