FREE SHIPPING USA ONLY. International Customers: Please add international shipping: http://m.onesmedia.com/category/313432
GREATEST BASEBALL GAMES EVER PLAYED & BASEBALL CARDS COLLECTION
96 GREATEST BASEBALL GAMES EVER PLAYED, BABE RUTH COLLECTION, VARIOUS EVENTS AND RADIO SHOWS ABOUT BASEBALL  DVD ROM 374 mp3
 
INCLUDES:
3,622 VINTAGE BASEBALL CARDS PICTURES COLLECTION
(FRONT AND BACK)
114 picture of Baseball events and a
Collection of Panoramic Photographs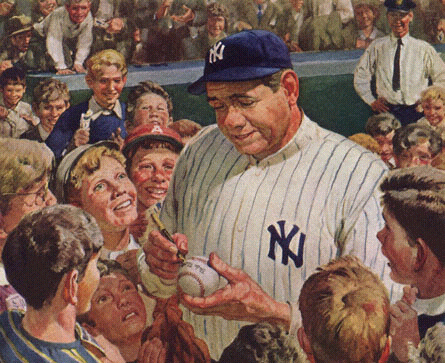 Come re-live some of the Greatest Baseball games every played with this spectacular collection of original radio broadcasts, spanning the 1930's, all the way through the 60's. From Willie Mays to Roger Maris, these games will surely bring you back to the golden days of baseball. Whether you're looking for Hall Of Fame players, classic match-ups, or some of the most well documented moments in Baseball history, this CD will certainly not disappoint. You won't be able to stop listening to all these fantastic games, including:
September 20th, 1934: The oldest complete MLB broadcast features Hall of Famers Hank Greenberg, Lou Gehrig and Babe Ruth, as the Tigers lose to the Yankees 11-7.

October 3rd, 1951: The Giants' Bobby Thomson hits one of the most famous home run in history, off Ralph Branca. With two runners on, and trailing 4–2 in the bottom of the 9th, Thomson's legendary "Shot Heard 'Round The World" defeats the Brooklyn Dodgers 5–4, and sends the Giants to the World Series.

October 13th, 1960: It's bottom of the ninth in the deciding Game 7 of the 1960 World Series. With a count of one ball and no strikes, Pirates' second baseman, and future Hall of Famer Bill Mazeroski smashes a historic Home Run over the left field wall, ending the contest and crowning the National League as champ, shocking the heavily favored New York Yankees.

 

October 1st, 1961: The Yankees win their division, and Roger Maris sets the then Home Run record of 61 home runs. His HR, off of Tracy Stallard, is the only run in a 1-0 Yankees victory over the rival Boston Red Sox

April 11th, 1962: A young Bob Murphy calls the first game ever in New York Mets history, a 11-4 loss to the St. Louis Cardinals.
You'll also hear a number of other wonderful games, like the original franchise Senators Last Game, and awesome World Series clashes like the New York Yankees vs. the New York Giants , Yankees vs. the Brooklyn Dodgers, and Boston Braves vs. the Cleveland Indians.
Baseball has gone through quite a transformation over the years, and while fans have had to put up with union strikes and steriod scandals, these broadcasts will help the true fans to never forget the moments which helped make this sport, our sport, America's Favorite Pastime.
HERE SOME OF THE VINTAGE BASEBALL CARDS: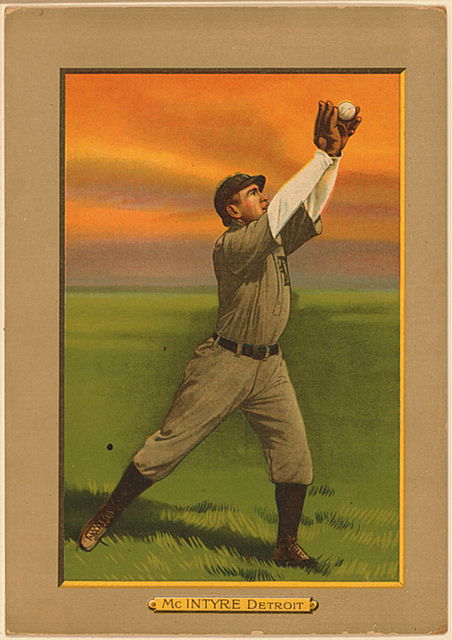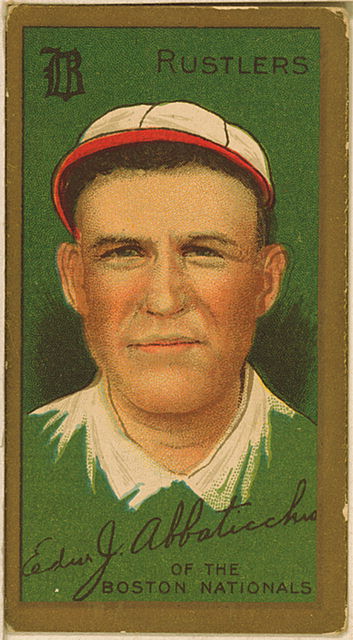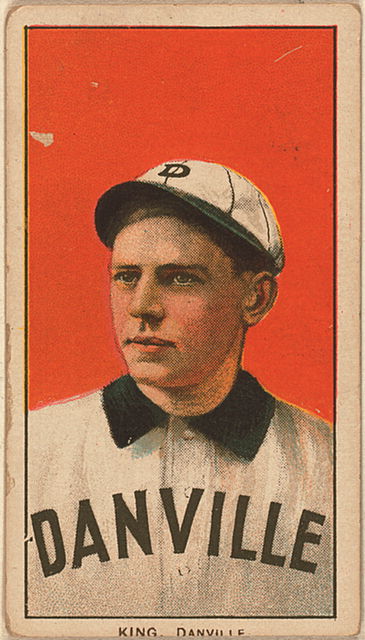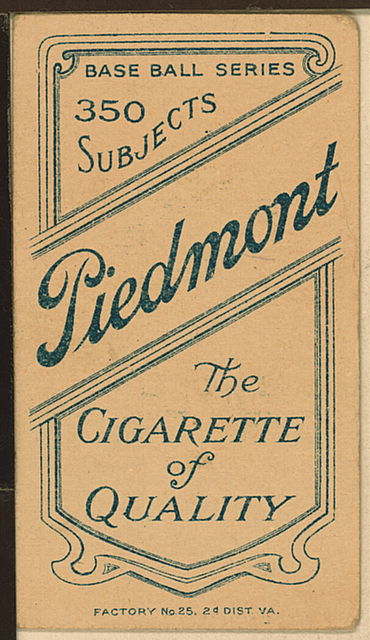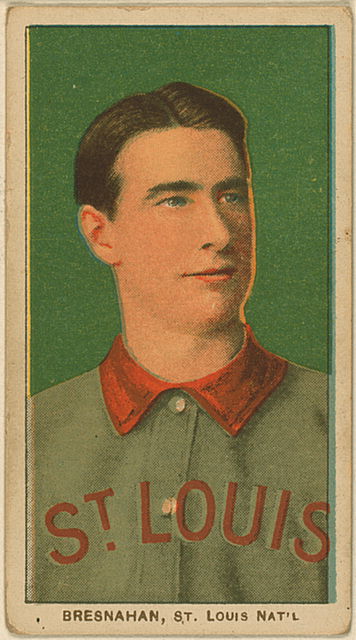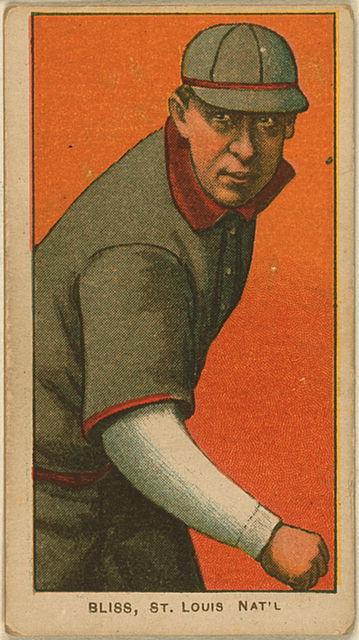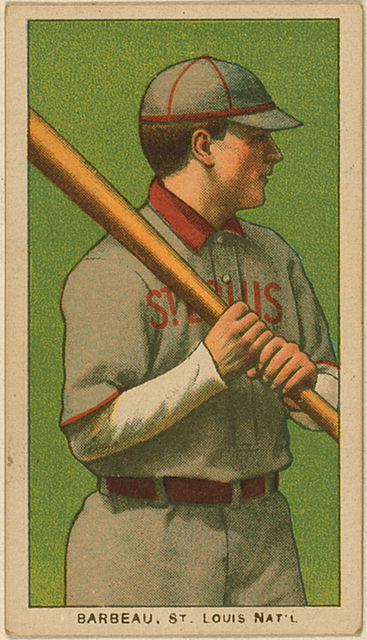 HERE SOME OF THE PANORAMIC IMAGES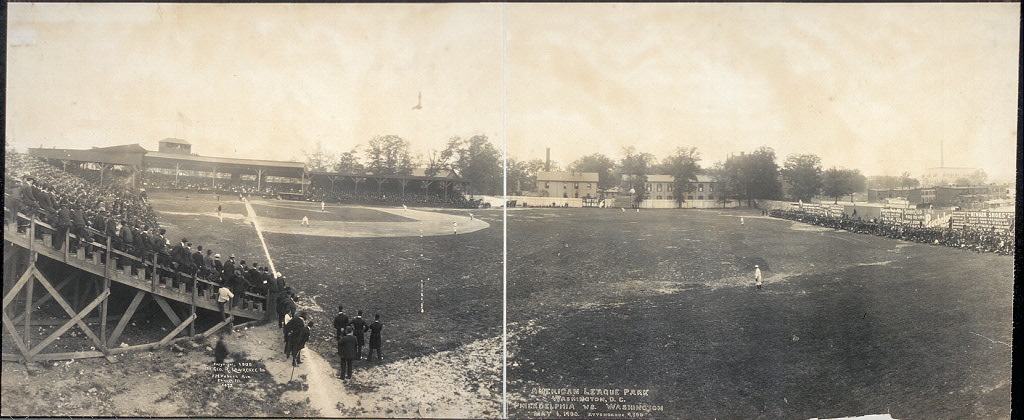 HERE'S HOW YOU CAN PLAY mp3 FILES FROM THIS DVD:
1 - WITH YOUR COMPUTER USING YOUR FAVORITE PLAYER
(Windows Media Player, Winamp, Real Player and many more)
2 - WITH THE LATEST HOME DVD PLAYER CAPABLE TO READ mp3 FILES
3 - WITH YOUR mp3 PLAYER, JUST UPLOAD THE FILES AS YOU DOING NOW
4 - YOU CAN BURN YOUR FAVORITE FILES ON A CD AND PLAY IT IN YOUR CAR OR HOME PLAYER THAT ARE CAPABLE TO READ mp3 FILES
(Please Check your player manual)
THESE DVD WILL BE DELIVERED IN WHITE PAPER SLEEVE
GAMES LIST:
340920 Yankees at Tigers
341003 World Series Game 1 Cardinals at Tigers
341009 World Series Game 7 Cardinals at Tigers
360730 Athletics at White Sox
360802 Red Sox at White Sox
361002 Cubs at White Sox Chicago City Championship
361003 NYG(NL) vs NYY(AL) WSGm3
371006 World Series Game 1 Giants at Yankees
371010 World Series Game 5 Yankees at Giants
380706 AllStar Game at Crosley Field, Cincinnati
381006 World Series Game 2 Yankees at Cubs
381009 World Series Game 4 Cubs at Yankees
390316 Reds at Yankees
390711 AllStar Game at Yankee Stadium, New York
390921 Indians at Senators
391005 World Series Game 2 Reds at Yankees
400709 AllStar Game at Sportsman's Park, St. Louis
410708 AllStar Game at Briggs Stadium, Detroit
411001 World Series Game 1 Dodgers at Yankees
411005 World Series Game 4 Yankees at Dodgers
420706 AllStar Game at Polo Grounds, New York
421001 World Series Game 2 Yankees at Cardinals
421005 World Series Game 5 Cardinals at Yankees
430713 AllStar Game at Shibe Park, Philadelphia
431005 World Series Game 1 Cardinals at Yankees
431011 World Series Game 5 Yankees at Cardinals
451005 World Series Game 3 Cubs at Tigers
451010 World Series Game 7 Tigers at Cubs
480713 AllStar Game at Sportsman's Park, St. Louis
481006 World Series Game 1 Indians at Braves
481007 World Series Game 2 Indians at Braves
481008 World Series Game 3 Braves at Indians
481009 World Series Game 4 Braves at Indians
481010 World Series Game 5 Braves at Indians
481011 World Series Game 6 Indians at Braves
491002 Red Sox at Yankees
491005 World Series Game 1 Dodgers at Yankees
491006 World Series Game 2 Dodgers at Yankees
491007 World Series Game 3 Yankees at Dodgers
491008 World Series Game 4 Yankees at Dodgers
491009 World Series Game 5 Yankees at Dodgers
500422 Giants at Dodgers
500513 Braves at Dodgers
500520 Pirates at Dodgers
511003 NL Playoff Dodgers at Giants
521007 World Series Game 7 Yankees at Dodgers
540929 NYG(NL) vs CLE(AL) WSGm1 Willie Mays' Catch
540930 World Series Game 2 Indians at Giants
541001 World Series Game 3 Giants at Indians
541002 World Series Game 4 Giants at Indians
550726 White Sox at Yankees
550930 World Series Game 3 Yankees at Dodgers
551004 World Series Game 7 Dodgers at Yankees
560710 23rd MLB AllStar Game
560710 AllStar Game at Griffith Stadium, Washington, DC
561008 World Series Game 5 Dodgers at Yankees
570604 Cubs at Dodgers
570714 Braves at Dodgers
570720 Cubs at Dodgers
570728 Dodgers at Reds
570831 Giants at Dodgers
580816 Yankees at Red Sox
591001 World Series Game 1 Dodgers at White Sox
591006 World Series Game 5 White Sox at Dodgers
600711 AllStar Game 1 at Municipal Stadium, Kansas City 3rd9th innings
600925 Yankees at Red Sox
601002 WSH vs BAL Senators's Last Game
601005 World Series Game 1 Yankees at Pirates
601006 World Series Game 2 Yankees at Pirates
601008 World Series Game 3 Pirates at Yankees
601009 World Series Game 4 Pirates at Yankees
601010 World Series Game 5 Pirates at Yankees
601012 World Series Game 6 Yankees at Pirates
601013 World Series Game 7 Yankees at Pirates
610530 Yankees at Red Sox
610903 Tigers at Yankees
610910 New York Yankees vs Cleveland Indians
611001 Yankees at Red Sox
620411 Mets at Cardinals
620521 Mets at Colts
620527 Tigers at Yankees
621003 NL Playoff Giants at Dodgers
621016 World Series Game 7 Yankees at Giants
630709 AllStar Game at Municipal Stadium, Cleveland
631002 World Series Game 1 Dodgers at Yankees
631003 World Series Game 2 Dodgers at Yankees
631005 World Series Game 3 Yankees at Dodgers
631006 World Series Game 4 Yankees at Dodgers
641010 World Series Game 3 Cardinals at Yankees
641015 World Series Game 7 Yankees at Cardinals
660518 Reds at Mets
660712 AllStar Game at Busch Stadium, St. Louis
660731 Cubs at Mets
660904 Phillies at Mets
660924 Mets at Reds
661009 World Series Game 4 Dodgers at Orioles
670902 White Sox At Red Sox
BABE RUTH COLLECTION
20051218 NBC Celebrity Cavalcade
340416 Babe Ruth 001 Dusty Collins
340423 Babe Ruth 002 Dutch Reaver
340514 Babe Ruth 005 Harry The Hat
340521 Babe Ruth 006 Sweet William
340528 Babe Ruth 007 There Are No Bad Kids
340604 Babe Ruth 008 Chick Foster
340625 Babe Ruth 011 Kidnapped
340702 Babe Ruth 012 Bobby Lee
470424 Radio Readers Digest Babe Ruth Guest
550816 Biography in Sound - Babe Ruth
Voices Of History Babe Ruth - 3 Ambitions
Voices Of History Babe Ruth - On Reporters
Voices Of History Babe Ruth - Says Goodbye
 
SPORT EVENTS AND OLD TIME RADIO SHOWS ABOUT BASEBALL
2009-01-17Baseball Writer Joel Sherman And Elias Sports Bureaus Steve Hirdt part 1
2009-01-17Baseball Writer Joel Sherman And Elias Sports Bureaus Steve Hirdt part 2
480718 - The Author Meets the Critics (guest Bill Veeck)
500415 - Welcome Back Baseball with Bing Crosby, Bob Hope, Dorthy Lamour, Ralph Kiner
580710 - Casey Stengel's Address to Congress
64XXXX - St. Louis Cardinals Year in Review (Jack Buck and Harry Caray)
Abbott and Costello - Who Son First Go Now
Address to the Pro Baseball Hall of Fame
Amos n Andy 440211 Three Times and You're Out
Barry Bonds Speech Upon Hitting Home Run 756
Believe It Or Not - Home Run Show
Columbia Workshop 420419 Play Ball
Columbia Workshop 460707 The Day that Baseball Died
Damon Runyon Theater Baseball Hattie
Destination Freedom 481121 The Rhyme of the Ancient Dodger.m
Earl Campbell Field Dedication Address
Earl Campbell Pro Football Hall of Fame Induction Address
ESPN Call of Barry Bonds 756 MLB Home Run
Frances Langford Show 470605 Going to a Baseball Game
Fred Allen 460416 Leo Durocher
Fred Allen 480425 Scalping Baseball Tickets
Fred Allen Guest Leo Durocher
Fred Allen Guests Frank Sinatra, Leo Durocher
Hank Aaron - 715th Home Run
Henry Aaron 715Hr -Three Calls
Henry aaron Congratulatory Remarks for Barry Bonds
Jack Benny 461117 Guests Ronald Coleman and Leo Duroche
Jackie Robinson Hall of Fame Induction Address
Jeremy and Sara White
Jimmy Durante Show 480425 Scalping Baseball Tickets
Jimmy Durante Show 500421 Opening of Baseball Season
Larry Rayfield Wright Pro Football Hall of Fame Induction Address
Lou Gehrig Farewell to Baseball
Lux Radio Theater 370419 Alibi Ike
Lux Radio Theater 431004 Pride Of The Yankees
Milton Berle Show 470812 Summer Sports
Mutual Radio Theater 800415 The Baseball Announcer
My Favorite Husband 4909164 The Girls Play Baseball
NBC Celebrity Cavalcade Dec 18 2005
Our Miss Brooks 500326 Baseball Team Uniforms
Ozzie & Harriet 530501 Baseball Manager
Ryne Sandberg Baseball Hall of Fame Induction Speech

 
Item number
OTR-1DVD-Baseball&Cards
This CD is REAL TREAT!!. I stopped watching baseball after the strike in 1994. My friend bought this and recommended it to me. I thoroughly enjoy every broadcast. Great commentary, old commercials everything that I remember from my youth. Obviously some are way before my time but great to hear Gehrig's name in a real broadcast, Also the likes of Greenberg, Lazzeri etc. This is a must for the PURE fan.
---
I thought that if this package was anything near what they describe, it would be awesome....and it is. I highly recommend this if you are a baseball geek. What were Goose Goslin's habits in the batters box? What was the main difference between the 34 Cardinals and the 34 Tigers that won't show up in box scores? You learn all these facts you could never learn otherwise except from listening to the actual games. The quality of the audio varies, and a few of the 30s games take some more engaged listening, as it sounds like they're transferred from scratchy vinyl. But hey, I'm just happy they exist and I can hear Hank Greenberg take an at bat. Most sound pretty clear. This set is priceless, really.
---