FREE SHIPPING USA ONLY. International Customers: Please add international shipping: http://m.onesmedia.com/category/313432
ALKA SELTZER TIME
OLD TIME RADIO - CD-ROM - 19 mp3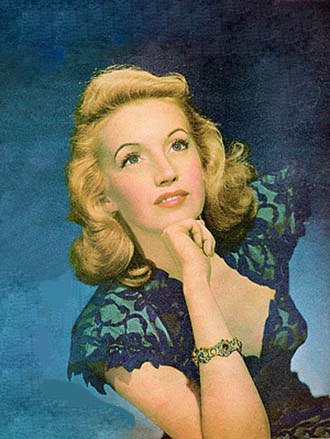 Alka-Seltzer Time (aka The Alka-Seltzer Show) was a 15-minute radio series broadcast weekdays on both CBS and Mutual.
Baritone Curt Massey starred with Martha Tilton when the program, sponsored by Alka-Seltzer, began in 1949 as Curt Massey Time  with a title change to highlight the sponsor's product by 1952. The announcer was Fort Pearson.
By 1953, the series was heard simultaneously on Mutual (at noon) and later that same day on CBS (at 5:45pm). Ads described the show as "informal song sessions" by vocalists Massey and Tilton, who was often billed as "the liltin' Martha Tilton." The two singers, both Texas-born, performed with Country Washburne and His Orchestra, featuring Charles LaVere on piano.
Songs included such tunes as "Honey, I'm in Love with You," "A Gambler's Guitar," "Just to Be with You," "Moonlight When Shadows Fall," "When Love Goes Wrong," "Choo Choo Train," "I've Got Spurs that Jingle Jangle Jingle," "Put on a Bonnet," "Collegiate," "On the Sunny Side of the Street," "Papaya Mama" and "Istanbul, Not Constantinople." There were some theme shows, such as "Go West", music from "Old Phonograph Records" and "Salute to Hawaii."
The series ended November 6, 1953. However, Massey and Tilton continued to appear together during the late 1950s on such shows as Guest Star and Stars for Defense. They also teamed to record an album, We Sing the Old Songs (1957). CD collections of Alka-Seltzer Time usually identify shows by the first performed song of each program. Today, Curt Massey is best remembered as the composer (with Paul Henning) and singer of the Petticoat Junction theme song.
PLEASE READ HOW TO LISTEN TO THIS CD
THESE ARE MP3 CD RECORDINGS
IT WILL NOT PLAY IN REGULAR CD PLAYERS
You will need CD players that read mp3 files.
Here some of the more popular mp3 players:
Coby, Memorex, Panasonic, Philips, Sony and many more. Be sure you buy a model that support mp3 files.
You can upload the files in ipods like Apple Ipod, Sansa and 100's more.
Many new car CD players reads mp3, again check your player first.
Many new home DVD players and virtually every Blu Ray reads mp3 files, please check your manual. Finally you can use your compurer. If you're reading this web page, you already have everything you need to listen this mp3 CD
THIS CD WILL BE DELIVERED IN WHITE PAPER SLEEVE
We guarantee delivery of your item. If your item doesn't get there or is damaged, please notify us and we'll reship for you.
FULL REFUND IF NOT SATISFIED
SHOWS LIST
AlkaSeltzer53-10-09(01)1stSong-On The Sunny Side Of The Street
AlkaSeltzer53-10-12(02)1stSong-Choo Choo Train
AlkaSeltzer53-10-13(03)1stSong-Moon Light
AlkaSeltzer53-10-15(04)1stSong-When Love Goes Wrong
AlkaSeltzer53-10-16(05)1stSong-I've Got Spurs That Jingle Jangle
AlkaSeltzer53-10-17(06)1stSong-Moonlight When Shadows Fall
AlkaSeltzer53-10-20(07)1stSong-Choo Choo Train
AlkaSeltzer53-10-21(08)1stSong-Medley Of Hawaiian Songs
AlkaSeltzer53-10-22(09)1stSong-It's Istanbul, Not Constantinople
AlkaSeltzer53-10-23(10)1stSong-Tunes From Old Records
AlkaSeltzer53-10-26(11)1stSong-I'll Fall In Love With You Every Day
AlkaSeltzer53-10-27(12)1stSong-Honey,I'm In Love With You
AlkaSeltzer53-10-28(13)1stSong-It's Istanbul, Not Constantinople
AlkaSeltzer53-10-29(14)1stSong-Just To Be With You
AlkaSeltzer53-10-30(15)1stSong-Put On A Bonnet
AlkaSeltzer53-11-03(16)1stSong-On The Sunny Side Of The Street
AlkaSeltzer53-11-04(17)1stSong-Papaya Mama
AlkaSeltzer53-11-05(18)1stSong-Tel Of The Time
AlkaSeltzer53-11-16(19)The Collegiate RaRaRa
Item number
OTR-1CD-AlkaSeltzerTime
Currently there are no reviews available for this product. Be the first to write a review.