FREE SHIPPING USA ONLY. International Customers: Please add international shipping: http://m.onesmedia.com/category/313432
THE ADVENTURES OF SONNY AND BUDDY
OLD TIME RADIO - CD-ROM - 46 mp3
Total Playtime: 9:26:21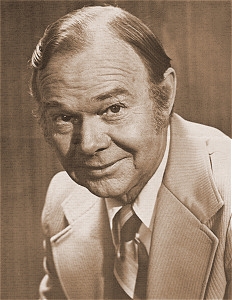 The Adventures of Sonny and Buddy (1933-1934 & 1935-1936) Jack Edwards as Sonny, Sam Edwards as Buddy. First done live in San Antonio, Texas and rebroadcast in Shreveport, Louisiana, 1933-34. Later redone live over KFSD in San Diego and concurrently recorded each weekend for syndication at RCA Victor Studios in Hollywood 1935-1936 While still in their teens, Sam and his brother Jack started contributing to the family income through their collective talents. With Edna writing the scripts and father Jack playing the adult male roles, the family spent nine months broadcasting The Adventures of Sonny and Buddy in San Antonio and Shreveport, La. This weekly program, one of the earliest serials ever broadcast on radio, was about two young boys who ran away from home and traveled with a medicine show. Every week the program featured Sam and Jack singing popular songs. On one very special occasion, the show was broadcast in Havana, Cuba, so Sam's grandmother Bonnie, who resided there at the time, could hear her grandson belt out Pagan Love Song.
 
PLEASE READ HOW TO LISTEN TO THIS CD
THESE ARE MP3 CD RECORDINGS
IT WILL NOT PLAY IN REGULAR CD PLAYERS
You will need CD players that read mp3 files.
Here some of the more popular mp3 players:
Coby, Memorex, Panasonic, Philips, Sony and many more. Be sure you buy a model that support mp3 files.
You can upload the files in ipods like Apple Ipod, Sansa and 100's more.
Many new car CD players reads mp3, again check your player first.
Many new home DVD players and virtually every Blu Ray reads mp3 files, please check your manual. Finally you can use your compurer. If you're reading this web page, you already have everything you need to listen this mp3 CD
THIS CD WILL BE DELIVERED IN WHITE PAPER SLEEVE
We guarantee delivery of your item. If your item doesn't get there or is damaged, please notify us and we'll reship for you.
FULL REFUND IF NOT SATISFIED
SHOWS LIST
35/01/06    1 Medicine Show
35/01/13    2 Five Miles To Laredo
35/01/20    3 Two Thousand Dollar Bond
35/01/27    4 Betty Kidnapped
35/02/03    5 To Pay Ransom
35/02/10    6 The Face At The Window
35/02/17    7 Crossing The Rio Grande
35/02/24    8 Reaching The Other Side
35/03/03    9 Treed
35/03/10   10 Getting Away From Doc
35/12/08   49 Suspect's In Jim's Murder
35/12/15   50 The Sheriff Is A Suspect
36/01/19   55 Explosion
36/01/26   56 All Are Against The Sheriff
36/02/02   57 She Did It!
36/02/09   58 The Money Is Lost
36/02/16   59 Chasing Checkered Suit
36/02/23   60 Money Recovered
36/03/01   61 Mortage Paid Off
36/03/08   62 House Car Fire
36/04/12   67 Sheriff Gets The Drop
36/04/19   68 Cornered
36/04/26   69 Full Of Rocks
36/05/03   70 Suitcase With Treasure
36/05/10   71 Betty Has Left
36/05/17   72 Betty Is An Heiress
36/05/24   73 Refurbished House Car
36/05/31   74 Two Hats
36/07/05   79 Betty Turned Out
36/07/12   80 Buys Animals
36/07/19   81 On The Way To Lumpkin
36/07/26   82 Betty Found
36/08/02   83 Lion Is Loose
36/08/09   84 Lion Is Captured
36/08/16   85 To Trust A Lawyer
36/08/23   86 House Boat
36/08/30   87 House Boat Is In Torrent
36/09/06   88 Saved From The Water
36/09/13   89 House Boat Is Gone
36/09/20   90 Charcoal To The Rescue
36/09/27   91 Message From Lawyer
36/10/11   93 Catching A Snake
36/11/09   97 Papers Are Legal
36/11/16   98 Stranded In The Desert
36/11/23   99 In El Centro
36/11/30  100 Back At The Ranch
Item number
OTR-1CD-SonnyAndBuddy
Currently there are no reviews available for this product. Be the first to write a review.