FREE SHIPPING USA ONLY. International Customers: Please add international shipping: http://m.onesmedia.com/category/313432
RECOLLECTIONS AT 30
OLD TIME RADIO - CD-ROM - 40 mp3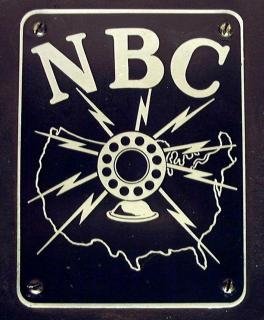 The thirtieth anniversary of the National Broadcasting Company took place in the mid 1950s. To honour the occasion a special program celebrating many "old time radio" broadcasts from the far back as 1927 was created. A look back at the early days of radio. This program highlighting the program stars, songs, and great moments in sports and special events from the 1927 on, included were true stars such as Sophie Tucker, Al Jolson, Red Skelton, Rudy Vallee, Connie Boswell, as well as Dinah Shore and Judy Garland's debuts. It also includes programs from Vic and Sade, Bergen and McCarthy, Lights Out, and more.
In addition listeners were encouraged to write in and request old time radio shows. Some requested old children's programs, others requested such things as the earliest broadcast they could find in their sound library - which turned out to be the daily broadcast from June 11, 1927.
PLEASE READ HOW TO LISTEN TO THIS CD
THESE ARE MP3 CD RECORDINGS
IT WILL NOT PLAY IN REGULAR CD PLAYERS
You will need CD players that read mp3 files.
Here some of the more popular mp3 players:
Coby, Memorex, Panasonic, Philips, Sony and many more. Be sure you buy a model that support mp3 files.
You can upload the files in ipods like Apple Ipod, Sansa and 100's more.
Many new car CD players reads mp3, again check your player first.
Many new home DVD players and virtually every Blu Ray reads mp3 files, please check your manual. Finally you can use your compurer. If you're reading this web page, you already have everything you need to listen this mp3 CD
THIS CD WILL BE DELIVERED IN WHITE PAPER SLEEVE
We guarantee delivery of your item. If your item doesn't get there or is damaged, please notify us and we'll reship for you.
FULL REFUND IF NOT SATISFIED
EPISODES LIST
560620 01 Premiere Show
560627 02 The Minstrels
560704 03 Rudy Vallee Lum and Abner
560711 04 Truth or Consequences
560718 05 The Chase Sanborn Hour
560725 06 Gene and Glen aka Jake and Lena
560801 07 Crash of The Hindenburg
560808 08 Recreate Highlights of March 4th 1938
560815 09 A and P Gypsies Pick and Pat
560829 10 Labor Day
560905 11 Bon Voyage To King George VI
560912 12 Mary Martins First Radio Appearance
560919 13 Abdicatation of King Edward VIII
560926 14 Lights Out
561003 15 The Pickens Sisters
561010 16 The Big Bands
561017 17 Judy Garland at 12 Years Old
561024 18 Sophie Tucker Vic and Sade Al Jolson
561031 19 Songwriters Tribute
561107 20 Veterans Day Wars From The Past
561114 21 Bergan and McCarthy Debut Judy Garland
561121 22 Town Hall Tonight Benny Allen Feud
561205 24 Childrens Programs
561212 25 Connecticut River Flood 1936
561219 26 Red Skelton Debut
561226 27 June 11 1927 Broadcast Day
570102 28 Ladies Night
570109 29 Speed Reading Contest
570130 32 Irene Dunne Joan Davis
570206 33 American Album Of Family Music
570213 34 Abraham Lincoln
570220 35 Helen Hayes Perry Como Al Jolson
570227 36 Harriet Hilliard Bob Burns
570306 37 Dinah Shores Debut
570313 38 Happy Saint Patricks Day
570320 39 1933 Connie Boswell Ed Wynn
570327 40 Pending Attack By Japan 12-1-35 Jack Benny
570403 41 Tribute To H. V. Kaltenborn
570410 42 Information Please Greta Garbo Marian Anderson
570417 43 Irving Berlin Tribute
 
Item number
OTR-1CD-RecollectionsAt30
Currently there are no reviews available for this product. Be the first to write a review.