FREE SHIPPING USA ONLY. International Customers: Please add international shipping: http://m.onesmedia.com/category/313432
THE STRANGE DR. WEIRD
OLD TIME RADIO - CD-ROM - 29 mp3
Total Playtime: 5:52:28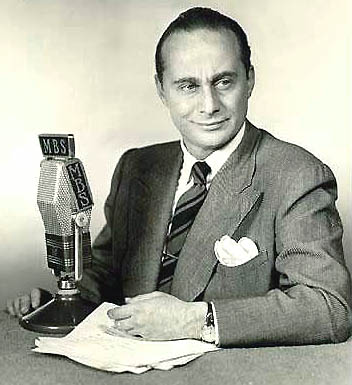 The Strange Dr. Weird is a radio program broadcast on Mutual from 1944 to 1945.

Sponsored by Adam Hats, the drama is notable in part because it was a sister series to The Mysterious Traveler, both in theme and its narrator. Maurice Tarplin, who was also the creepy voice of The Mysterious Traveler. Many of the scripts were condensed 15-minute versions of scripts originally broadcast on The Mysterious Traveler.

To the accompaniment of an organ's spooky strains, Tarplin introduced each episode:

Good evening. Come in, won't you? Why, what's the matter? You seem a bit nervous. Perhaps the cemetery outside this house has upset you. But there are things far worse than cemeteries. For instance...

The closing line never changed:

Perhaps you'll drop in on me again soon. I'm always home. Just look for the house on the other side of the cemetery... the house of Dr Weird!

The 29 episodes were produced and directed by Jock McGregor and written by Robert A. Arthur, who also scripted for The Mysterious Traveler.
PLEASE READ HOW TO LISTEN TO THIS CD
THESE ARE MP3 CD RECORDINGS
IT WILL NOT PLAY IN REGULAR CD PLAYERS
You will need CD players that read mp3 files.
Here some of the more popular mp3 players:
Coby, Memorex, Panasonic, Philips, Sony and many more. Be sure you buy a model that support mp3 files.
You can upload the files in ipods like Apple Ipod, Sansa and 100's more.
Many new car CD players reads mp3, again check your player first.
Many new home DVD players and virtually every Blu Ray reads mp3 files, please check your manual. Finally you can use your compurer. If you're reading this web page, you already have everything you need to listen this mp3 CD
THIS CD WILL BE DELIVERED IN WHITE PAPER SLEEVE
We guarantee delivery of your item. If your item doesn't get there or is damaged, please notify us and we'll reship for you.
FULL REFUND IF NOT SATISFIED
EPISODES LIST
441107    1 The House Where Death Lived
441114    2 The Summoning of Chandor
441121    3 Journey into the Unknown
441128    4 Death in the Everglades
441205    5 Murder Comes Home
441212    6 The Man Who Talked with Death
441219    7 The White Pearls of Freedom
441226    8 Stand-In for Death
450102    9 The Tiger Cat
450109 10 Murder Ship
450116 11 Beauty and the Beast
450123 12 Survival of the Fittest
450130 13 The Man Who Lived Twice
450206 14 The Dark Wings of Death
450213 15 The Secret Room
450220 16 The Knife of Death
450227 17 Murder Will Out
450306 18 The Voice of Death
450313 19 The Two Faces of Death
450320 20 The Man Who Knew Everything
450327 21 He Woke up Dead
450403 22 The Devil's Caverns
450410 23 When Killers Meet
450417 24 Dead Mans Paradise
450424 25 The Ghost Ship
450501 26 The Man Who Played Dead
450508 27 Murder, One Million BC
450515 28 Picture of a Killer
450522 29 Revenge from the Grave
Item number
OTR-1CD-StrangeDrWeird
Currently there are no reviews available for this product. Be the first to write a review.