FREE SHIPPING USA ONLY. International Customers: Please add international shipping: http://m.onesmedia.com/category/313432
SUPERMAN
OLD TIME RADIO - DVD-ROM - 1190 mp3 - Total Time: 266:01:23
 
The Adventures of Superman, adapted from the DC Comics character created in 1938 (see Superman), came to radio as a syndicated show on New York City's WOR on February 12, 1940. On Mutual, it was broadcast from August 31, 1942, to February 4, 1949, as a 15-minute serial, running three or, usually, five times a week. From February 7 to June 24, 1949 it ran as a thrice-weekly half-hour show.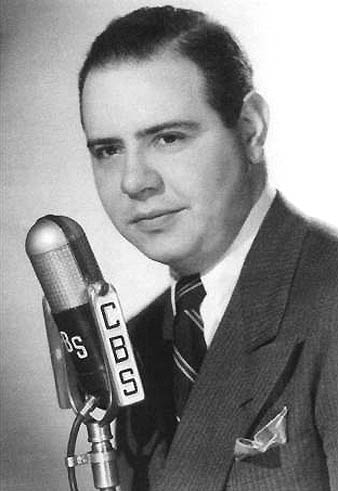 The series shifted to ABC Saturday evenings on October 29, 1949, and then returned to afternoons, twice-a-week on June 5, 1950, continuing on ABC until March 1, 1951.  

Created by Jerry Siegel and Joe Shuster, the Man of Tomorrow first appeared in Action Comics #1 in 1938. The following year, the newspaper comic strip began and four audition radio programs were prepared to sell Superman as a radio series. When Superman was first heard on radio two years after the comic book, the character took on an added dimension with Bud Collyer in the title role. During World War II and the post-war years, the juvenile adventure radio serial, sponsored by Kellogg's Pep, was a huge success, with many listeners following the quest for "truth, justice and the American way" in the daily radio broadcasts, the comic book stories and the newspaper comic strip. Airing in the late afternoon (variously at 5:15pm, 5:30pm and 5:45pm), the radio serial engaged its young after-school audience with its exciting and distinctive opening:

Faster than a speeding bullet!
More powerful than a locomotive!
Able to leap tall buildings at a single bound!
Look! Up in the sky!
It's a bird!
It's a plane!
It's Superman!

"Yes, it's Superman--strange visitor from another planet who came to Earth with powers and abilities far beyond those of mortal men. Superman--defender of law and order, champion of equal rights, valiant, courageous fighter against the forces of hate and prejudice, who, disguised as Clark Kent, mild-mannered reporter for a great metropolitan newspaper, fights a never-ending battle for truth, justice and the American way."
That well known signature opening, one of the most famous in radio history, was delivered by Jackson Beck, the announcer-narrator for the program from 1943 to 1950. He also had recurring roles, voicing an occasional tough guy and also portraying Beany Martin, the Daily Planet's teenage copy boy. On Superman episodes featuring Batman, he played Bruce Wayne's butler, Alfred Pennyworth. Decades later, Beck portrayed Perry White, Clark Kent's boss, in Filmation's The New Adventures of Superman animated series (1966-70) in addition to serving as the show's narrator.
Just as Superman's true identity remained a secret, the identity of radio actor Collyer also remained a secret from 1940 until 1946, when the character of Superman was used in a promotional campaign for racial and religious tolerance and Collyer did a Time magazine interview about that campaign.
THESE ARE MP3 DVD RECORDING
WILL NOT PLAY IN REGULAR CD PLAYERS INCLUDING mp3 CD PLAYERS
This DVD will play in your computer.  You can, also, upload the mp3 files to your ipod or itune and finally you can burn CD from your favorite shows and play them in you home or car mp3 CD player.
CLICK HERE TO KNOW MORE ABOUT mp3
CLICK HERE TO LEARN MORE ABOUT OUR PRODUCTS
We guarantee delivery of your item. If your item doesn't get there or is damaged, please notify us and we'll reship for you.
FULL REFUND IF NOT SATISFIED
Item number
OTR-1DVD-Superman
Currently there are no reviews available for this product. Be the first to write a review.