FREE SHIPPING USA ONLY. International Customers: Please add international shipping: http://m.onesmedia.com/category/313432
ACADEMY AWARD THEATER
   OLD TIME RADIO - 1 CD-ROM - 46 mp3 - Total Time: 21:34:09
INCLUDES: The 1945 17th and 1949 22nd Academy Award Ceremony recordings
Academy Award Theater began its full 39 week season with a high note with Bette Davis in her Oscar winning role in Jezebel. By looking at the list of actors who appeared during the series, you can see that this series ranked up there with the Lux Radio Theater in its range of movies chosen to be dramatized as well as the actors involved. Gene Hersholt, veteran radio and movie star, spoke as president of the Academy of Motion Picture Arts and Sciences during the first show welcoming the E.R. Squibb Co., giant pharmaceutical company as sponsor. These 30 minute programs consisted of dramatizations of movies whose pictures, players, techniques, and skills won or were nominated for the coveted golden Oscars.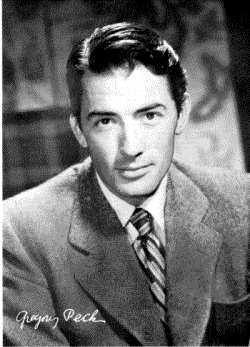 The thirty nine episodes of this series aired between March 30, 1946 and December 18, 1946.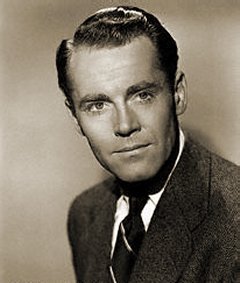 Stars and movies with Oscars were the idea - in most cases, the movie stars recreated their academy award roles for the show, or in other cases, fine actors played the parts and gave it a different character. Both ways make for great radio drama and first class Hollywood motion picture star entertainment. The Lux Radio Theater had been doing this kind of radio show in the grandest manner for many years, but sponsor Squibb had the hubris and deep pockets to take on the competition by doing Academy Award Theater right after the Second World War. The year 1946 was pre-television, and so movies were still the major American visual art form, with radio the other popular network entertainment. In this final pre-TV time, Academy Award Theater was thought of as a premier radio production, a wow show, much like CinemaScope was to be in the 1950's when Hollywood felt the box office blow of early TV.
The list of films and actors on Academy Award Theater is very impressive.
Bette Davis begins the series in Jezebel, with Ginger Rogers following in Kitty Foyle, and then Paul Muni in The Life of Louis Pasteur. The Informer had to have Victor Mclaglen, and the Maltese Falcon, Humphrey Bogart,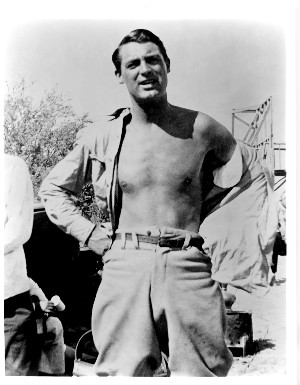 Sidney Greenstreet (this movie was his first major motion picture role) plus Mary Astor for the hat trick. Suspicion starred Cary Grant with Ann Todd doing the Joan Fontaine role, Ronald Coleman in Lost Horizon, and Joan Fontaine and John Lund were in Portrait of Jenny. How Snow White and the Seven Dwarfs and Pinocchio were done is something to hear!
Some films are less well known, such as Guest in the House, with Kirk Douglas and Anita Louise, It Happened Tomorrow, with Eddie Bracken and Ann Blythe playing Dick Powell and Linda Darnell's roles, and Cheers for Miss Bishop with Olivia de Havilland. Each adaptation is finely produced and directed by Dee Engelbach, with music composed and conducted by Leith Stevens. Frank Wilson wrote the movie adaptations.
John Dunning in his book,"On the Air, The Encyclopedia of Old Time Radio,"tells us why such a fine production lasted less than a year: "The House of Squibb, a drug firm, footed a stiff bill: up to $5,000 for the stars and $1,600 a week to the Academy of Motion Picture Arts and Sciences for use of the title. The production had all the class of a Lux or Screen Guild show. But the tariff took its toll, and after 39 weeks the series was scrapped."
 
EPISODES LIST
460330 Jezebel
460406 Kitty Foyle
460413 The Life of Louis Pasteur
460420 The Great McGinty
460420 Snow White and the Seven Dwarfs
460504 Stagecoach
460511 If I Were King
460518 My Sister Eileen
460525 The Informer
460601 Arise, My Love"
460608 Ruggles of Red Gap
460615 The Pride of the Mari
460622 A Star is Born
460629 Front Page
460703 The Maltese Falcon
460710 The Prisoner of Zenda
460717 Young Mister Lincoln
460724 Foreign Correspondent
460731 Hold Back the Dawn
460807 The Watch on the Rhine
460814 Vivacious Lady
460821 Keys to the Kingdom
460828 One Sunday Afternoon
460904 Pinocchio
460911 Shadow Of A Doubt
460918 The White Cliffs of D
460925 Guest in the House
461002 It Happened Tomorrow
461009 My Man Godfrey
461016 Blood on the Sun
461023 Devil and Miss Jones
461030 Suspicion
461106 Cheers for Miss Bishop
461113 Night Train
461120 Brief Encounter
461127 Lost Horizon
461204 Portrait of Jenny
461211 Enchanted Cottage
461218 Lost Angel
THESE ARE MP3 RECORDINGS
THEY WILL NOT PLAY IN REGULAR CD PLAYERS
CLICK HERE TO KNOW MORE ABOUT mp3
CLICK HERE TO LEARN MORE ABOUT OUR PRODUCTS
We guarantee delivery of your item. If your item doesn't get there or is damaged, please notify us and we'll reship for you.
FULL REFUND IF NOT SATISFIED
Item number
OTR-1CD-AcademyAwardTheater
Currently there are no reviews available for this product. Be the first to write a review.