FREE SHIPPING USA ONLY. International Customers: Please add international shipping: http://m.onesmedia.com/category/313432
FRIDAY THE 13TH SUPERSTITION
OLD TIME RADIO - 1 CD - 7 mp3 - Total Playtime: 2:35:45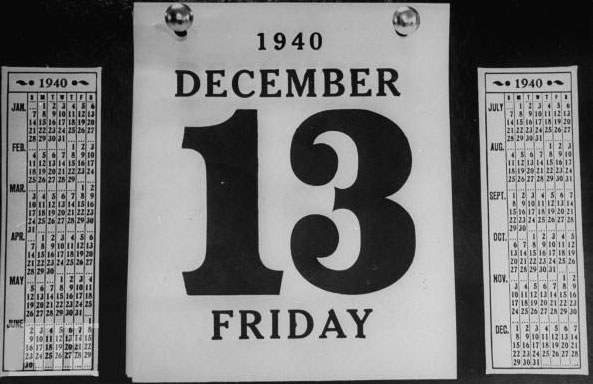 A collection of Old Time radio about Friday the 13th.
Friday the 13th is considered an unlucky day in Western superstition.
According to folklorists, there is no written evidence for a "Friday the 13th" superstition before the 19th century. The earliest known documented reference in English occurs in Henry Sutherland Edwards' 1869 biography of Gioachino Rossini, who died on a Friday 13th.

He [Rossini] was surrounded to the last by admiring friends; and if it be true that, like so many Italians, he regarded Fridays as an unlucky day and thirteen as an unlucky number, it is remarkable that one Friday 13th of November he died.
Several theories have been proposed about the origin of the Friday the 13th superstition.
One theory states that it is a modern amalgamation of two older superstitions: that thirteen is an unlucky number and that Friday is an unlucky day.
In numerology, the number twelve is considered the number of divine organizational arrangement or chronological completeness, as reflected in the twelve months of the year, twelve hours of the clock day, twelve gods of Olympus, twelve tribes of Israel, twelve Apostles of Jesus, the 12 successors of Muhammad in Shia Islam, twelve signs of the Zodiac, etc., whereas the number thirteen was considered irregular, transgressing this completeness. There is also a superstition, thought by some to derive from the Last Supper or a Norse myth, that having thirteen people seated at a table results in the death of one of the diners.
Friday has been considered an unlucky day at least since the 14th century's The Canterbury Tales, and many other professions have regarded Friday as an unlucky day to undertake journeys or begin new projects.
Friday is also the day when Jesus Christ was crucified, according to the Gospels, making it through folklore and adding to its unpopularity.
One author, noting that references are all but nonexistent before 1907 but frequently seen thereafter, has argued that its popularity derives from the publication that year of Thomas W. Lawson's popular novel Friday, the Thirteenth, in which an unscrupulous broker takes advantage of the superstition to create a Wall Street panic on a Friday the 13th.
Records of the superstition are rarely found before the 20th century, when it became extremely common. The connection between the Friday the 13th superstition and the Knights Templar was popularized in Dan Brown's 2003 novel The Da Vinci Code and in John J. Robinson's 1989 work Born in Blood: The Lost Secrets of Freemasonry. On Friday, 13 October 1307, hundreds of the Knights Templar were arrested in France, an action apparently motivated financially and undertaken by the efficient royal bureaucracy to increase the prestige of the crown. Philip IV was the force behind this ruthless move, but it has also tarnished the historical reputation of Clement V. From the very day of Clement V's coronation, the king falsely charged the Templars with heresy, immorality and abuses, and the scruples of the Pope were compromised by a growing sense that the burgeoning French State might not wait for the Church, but would proceed independently. However, experts agree that this is a relatively recent correlation, and most likely a modern-day invention.
Phobia names and etymology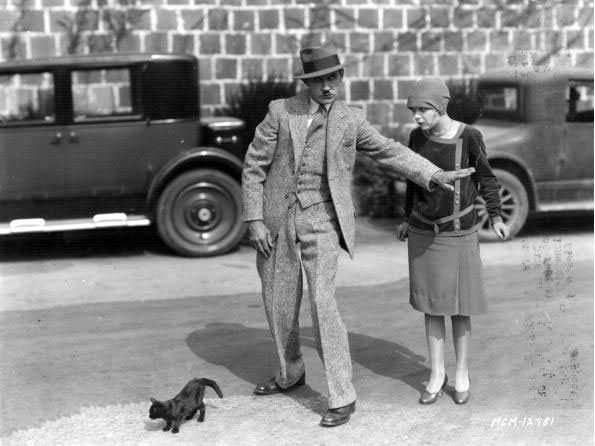 The fear of Friday the 13th has been called friggatriskaidekaphobia (Frigga being the name of the Norse goddess for whom "Friday" is named in English and triskaidekaphobia meaning fear of the number thirteen), or paraskevidekatriaphobia a concatenation of the Greek words Paraskeví (Παρασκευ?, meaning "Friday"), and dekatreís (δεκατρε?ς, meaning "thirteen") attached to phobía (φοβ?α, from phóbos, φ?βος, meaning "fear"). The latter word was derived in 1911 and first appeared in a mainstream source in 1953.
Tuesday the 13th

In Spanish-speaking countries, instead of Friday, Tuesday the 13th (martes trece) is considered a day of bad luck. The Greeks also consider Tuesday (and especially the 13th) an unlucky day. Tuesday is considered dominated by the influence of Ares, the god of war. A connection can be seen in the etymology of the name in some European languages (Mardi in French or martes in Spanish). The fall of Constantinople to the Fourth Crusade occurred on Tuesday, April 13, 1204 and the Fall of Constantinople to the Ottomans happened on Tuesday, May 29, 1453, events that strengthen the superstition about Tuesday. In addition, in Greek the name of the day is Triti (Τρ?τη) meaning literally the third (day of the week), adding weight to the superstition, since bad luck is said to "come in threes".
Friday the 17th

In Italian popular culture, Friday the 17th (and not the 13th) is considered a day of bad luck. In fact, in Italy, 13 is generally considered a lucky number. However, due to Americanization, young people consider Friday the 13th unlucky as well.

The 2000 parody film Shriek If You Know What I Did Last Friday the Thirteenth was released in Italy with the title Shriek – Hai impegni per venerdì 17? ("Shriek – Do You Have Something to Do on Friday the 17th?").
Social impact

According to the Stress Management Center and Phobia Institute in Asheville, North Carolina, an estimated 17 to 21 million people in the United States are affected by a fear of this day making it the most feared day and date in history. Some people are so paralyzed by fear that they avoid their normal routines in doing business, taking flights or even getting out of bed. "It's been estimated that $800 or $900 million is lost in business on this day". Despite this, representatives for both Delta Air Lines and Continental Airlines have stated that their airlines do not suffer from any noticeable drop in travel on those Fridays.
Rate of accidents

The Dutch Centre for Insurance Statistics (CVS) on June 12, 2008, stated that "fewer accidents and reports of fire and theft occur when the 13th of the month falls on a Friday than on other Fridays, because people are preventatively more careful or just stay home. Statistically speaking, driving is slightly safer on Friday the 13th, at least in the Netherlands; in the last two years, Dutch insurers received reports of an average 7,800 traffic accidents each Friday; but the average figure when the 13th fell on a Friday was just 7,500."
SHOWS LIST
Bing Crosby and Rosemary Clooney Show 62-04-13 First Song - Please Don't Talk About Me When I'm Gone
Bob and Ray 59-11-13 Natalie Attired
Origin of Superstition - 1935 - 13 - Friday the 13th
Our Miss Brooks 490515 041 Friday the 13th
Red Skelton Show 42-02-03 Superstitious People
Suspense 62-02-04 Friday
Witch's Tale 38-05-02 326 The Devils Number
THESE ARE MP3 RECORDINGS
THEY WILL NOT PLAY IN REGULAR CD PLAYERS
CLICK HERE TO KNOW MORE ABOUT mp3
CLICK HERE TO LEARN MORE ABOUT OUR PRODUCTS
We guarantee delivery of your item. If your item doesn't get there or is damaged, please notify us and we'll reship for you.
FULL REFUND IF NOT SATISFIED
Item number
OTR-1CD-Friday13
Currently there are no reviews available for this product. Be the first to write a review.