FREE SHIPPING USA ONLY. International Customers: Please add international shipping: http://m.onesmedia.com/category/313432
INGRID BERGMAN COLLECTION
OLD TIME RADIO - 1 CD - 21 mp3 - Total Playtime: 11:57:49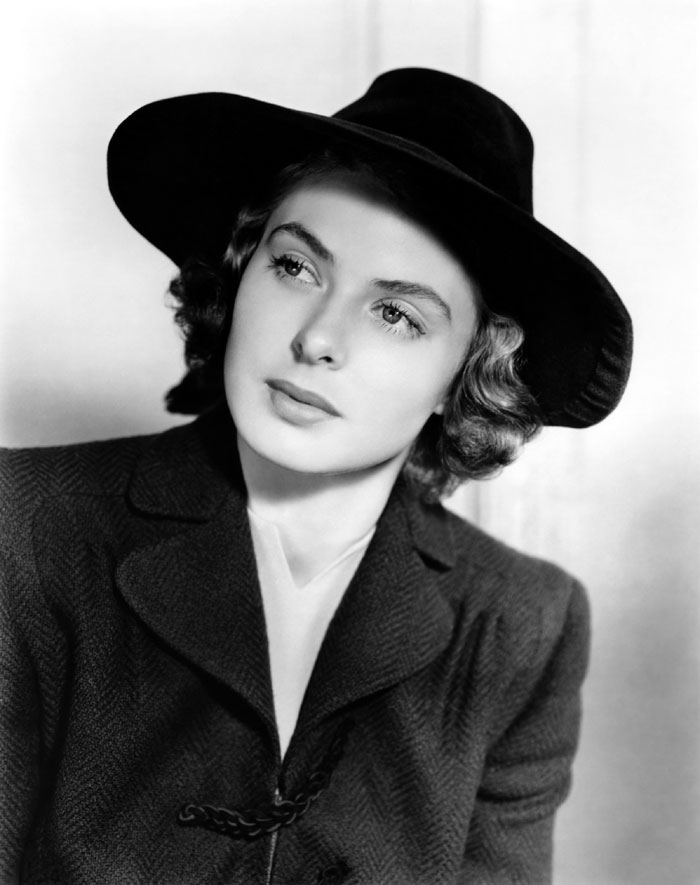 A collection of Old Time Radio with Ingrid Bergman as actress, and shows guest.
Ingrid Bergman (29 August 1915 – 29 August 1982) was a Swedish actress who starred in a variety of European and American films. She won three Academy Awards, two Emmy Awards, and the Tony Award for Best Actress. She is ranked as the fourth greatest female star of American cinema of all time by the American Film Institute. She is best remembered for her roles as Ilsa Lund in Casablanca (1942), a World War II drama co-starring Humphrey Bogart, and as Alicia Huberman in Notorious (1946), an Alfred Hitchcock thriller co-starring Cary Grant.

Before becoming a star in American films, she had been a leading actress in Swedish films. Her first introduction to U.S. audiences came with her starring role in the English-language remake of Intermezzo in 1939. In the United States, she brought to the screen a "Nordic freshness and vitality", along with exceptional beauty and intelligence, and according to the St. James Encyclopedia of Popular Culture, she quickly became "the ideal of American womanhood" and one of Hollywood's greatest leading actresses.

After her performance in Victor Fleming's remake of Dr. Jekyll and Mr. Hyde in 1941, she was noticed by her future producer David O. Selznick, who called her "the most completely conscientious actress" he had ever worked with. He gave her a seven-year acting contract, thereby supporting her continued success. A few of her other starring roles, besides Casablanca, included For Whom the Bell Tolls (1943), Gaslight (1944), The Bells of St. Mary's (1945), Alfred Hitchcock's Spellbound (1945), Notorious (1946), and Under Capricorn (1949), and the independent production, Joan of Arc (1948).

In 1950, after a decade of stardom in American films, she starred in the Italian film Stromboli, which led to a love affair with director Roberto Rossellini while they were both already married. The affair and then marriage with Rossellini created a scandal that forced her to remain in Europe until 1956, when she made a successful Hollywood return in Anastasia, for which she won her second Academy Award, as well as the forgiveness of her fans. Many of her personal and film documents can be seen in the Wesleyan University Cinema Archives.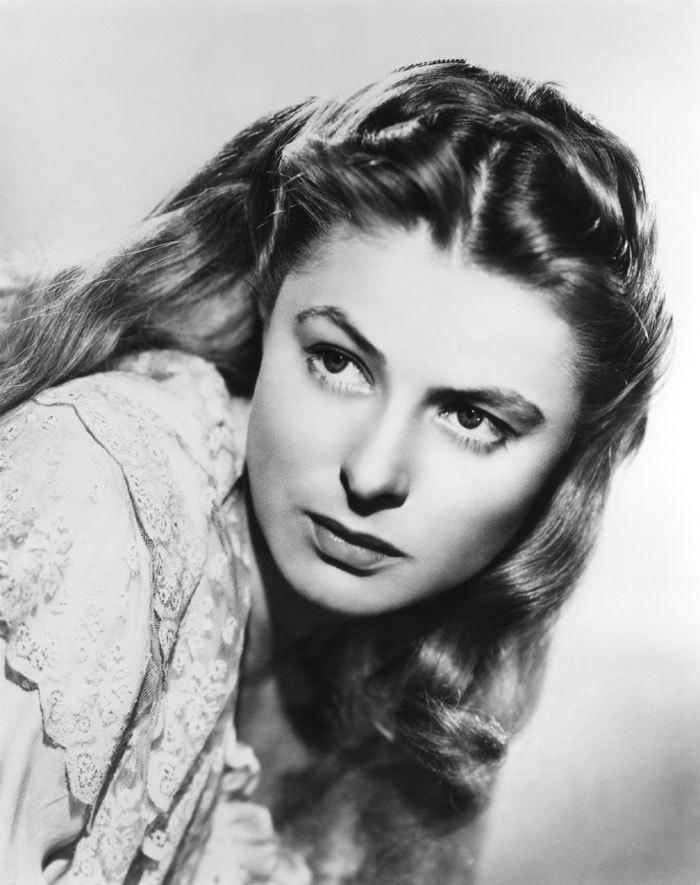 SHOWS LIST
Command Performance - 45-03-29 - Bob Hope, Ingrid Bergman, Charles Boyer
Everything for the Boys 44-04-25 Death Takes a Holiday
Ford Theater 49-01-21 (55) Anna Christie
Great Scenes From Great Plays 490218 Dolls House
Hollywood Is On The Air - The Bells of St. Marys
Jack Benny Program 45-10-14 Gaslight
Lux Radio Theater 40-01-29 Intermezzo
Lux Radio Theater 41-12-01 A Man's Castle
Lux Radio Theater 45-02-12 For Whom the Bell Tolls
Lux Radio Theater 46-04-29 Gaslight
Lux Radio Theater 48-01-26 Notorious
Lux Radio Theater 48-06-14 Jane Eyre
Lux Radio Theater 48-12-13 The Seventh Veil
Mail Call 450207 130 Marion Hutton, Edgar Bergen, Ingrid Bergman
Radio Hall of Fame 46-01-20 Annual Film Critics Award
Screen Guild Theater 43-04-26 Casablanca
Screen Guild Theater 44-10-30 Anna Karenina
Screen Guild Theater 46-08-26 Bells of Saint Marys
Screen Guild Theater 47-10-06 Bells of Saint Marys-Begin Camel Screen Guild Players
Screen Guild Theater 49-01-06 Notorious
Theater Guild On Air 470406 Still Life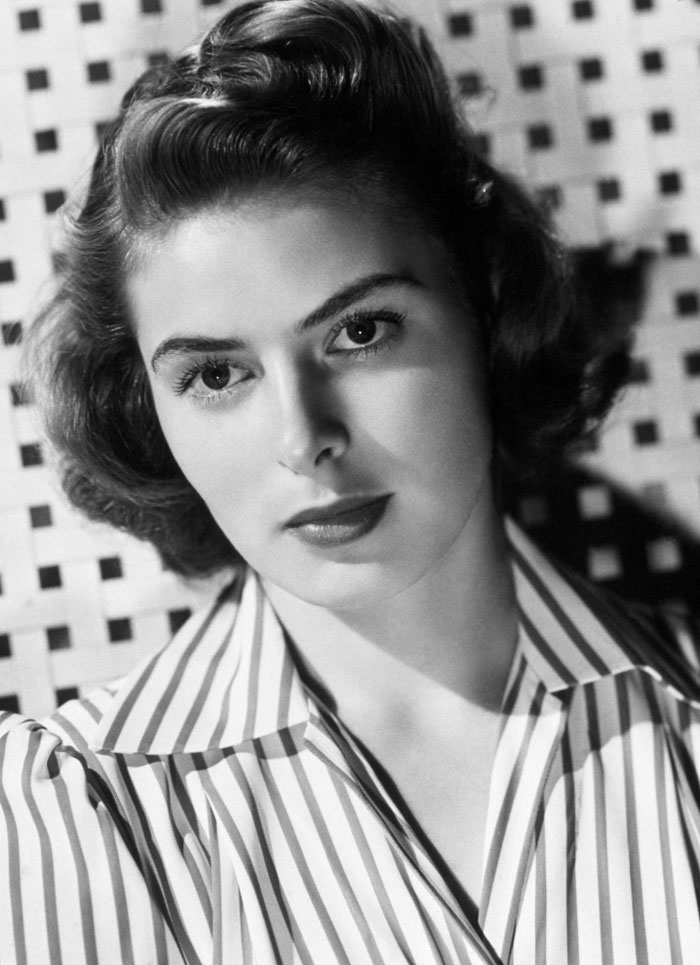 THESE ARE MP3 RECORDINGS
THEY WILL NOT PLAY IN REGULAR CD PLAYERS
CLICK HERE TO KNOW MORE ABOUT mp3
CLICK HERE TO LEARN MORE ABOUT OUR PRODUCTS
We guarantee delivery of your item. If your item doesn't get there or is damaged, please notify us and we'll reship for you.
FULL REFUND IF NOT SATISFIED
Item number
OTR-1CD-IngridBergman
Currently there are no reviews available for this product. Be the first to write a review.