FREE SHIPPING USA ONLY. International Customers: Please add international shipping: http://m.onesmedia.com/category/313432
SYDNEY SMITH COLLECTION
OLD TIME RADIO - 1 CD - 38 mp3 - Total Playtime: 19:44:41
Sydney Smith was born on November 25, 1909 in Bedford, Quebec, Canada. Famous for his interpretation of Ellery Queen. He was an actor, known for No Time for Sergeants (1958), The Wonderful World of the Brothers Grimm (1962) and Tonka (1958). He died on March 4, 1978 in Seattle, Washington, USA.
 
EPISODES LIST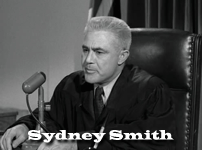 Big Story 49-03-09 Respected Chemist Dead (Ike McAnally)
Cavalcade of America 440828 - Yankee from Olympus
Cavalcade of America 480209 - Mr Lincoln Goes to the Play
Cavalcade of America 510206 - Greeley of the Tribune
Cavalcade of America 510605 - Path to the Stars
Cavalcade of America 511002 - Sequel at Seventy
Cavalcade of America 511225 - The Day They Gave Babies Away
Cavalcade of America 520205 - Thunder of Justice
Cavalcade of America 520408 - The Nurse Who Forgot Fear
Cavalcade of America 520513 - The Prisoner of Castle Thunder
Cavalcade of America 521007 - One Way Out
Cavalcade of America 530210 - Operation Miracle
Cavalcade of America 530324 - One Came Through
CBS Radio Mystery Theater 740408 - The Locked Room
Chase 520814 The Amusement Park
Columbia Presents Shakespeare 37-08-30 Twelfth Night
Columbia Workshop 360919 - Hamlet Part 1
Columbia Workshop 361114 - Hamlet Part 2
Crime Club 47-03-13 Fear Came First
Crime Club 47-06-12 Death Is a Knockout
Crime Club 47-06-19 Hearses Dont Hurry
Crime Club 47-08-21 A Deed Indeed
Did Justice Triumph 470728 - The Marriage Bureau Murder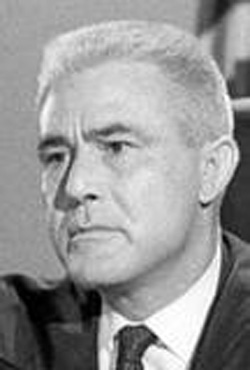 Ellery Queen 43-09-30 The World Series Crime (guests, Art Flynn & Ken Sears for Joe Gordon)
Ellery Queen 43-11-06 The Vanishing Magician
Ellery Queen 44-01-15 The Mischief Maker
Ellery Queen 44-01-22 The Scarecrow and the Snowman
Ellery Queen 44-04-15 Dead Man's Cavern
Ellery Queen 44-07-15 The Foul Tip
Ellery Queen 45-08-01 Nick the Knife
Ellery Queen 45-11-07 The Message in Red
Ellery Queen 48-05-06 One Diamond
Radio Hall of Fame 44-01-23 First Song - Oh What A Beautiful Morning
Readers Digest 480129 Lady for Ransom
Romance 44-06-13 Pride And Prejudice
Romance 45-01-23 Ball Of Fire
Studio One 47-08-26 The Hunted
X Minus One 55-05-29 The Man in the Moon
THESE ARE MP3 RECORDINGS
THEY WILL NOT PLAY IN REGULAR CD PLAYERS
CLICK HERE TO KNOW MORE ABOUT mp3
CLICK HERE TO LEARN MORE ABOUT OUR PRODUCTS
We guarantee delivery of your item. If your item doesn't get there or is damaged, please notify us and we'll reship for you.
FULL REFUND IF NOT SATISFIED
Item number
OTR-1CD-SydneySmith
Currently there are no reviews available for this product. Be the first to write a review.