FREE SHIPPING USA ONLY. International Customers: Please add international shipping: http://m.onesmedia.com/category/313432
PLATO, THE REPUBLIC
AUDIO BOOK - CD-ROM - mp3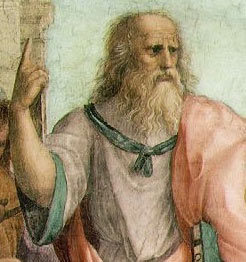 The Republic (c. 380 bc.), by Plato, is a Socratic dialogue about the nature of justice and the order and character of the just City-State and the just individual.[1] The dialogues, among Socrates and various Athenians and foreigners, discuss the meaning of justice, and examine whether or not the just man is happier than the unjust man, by proposing a society ruled by philosopher-kings and the guardians; hence the Republic's original Ancient Greek title: Πολιτεία | Politeía (City-State Governance). Moreover, in the dialogues, the Classical Greek philosopher Plato also discusses the theory of forms, the immortality of the soul, and the roles of the philosopher and of poetry in society. The Republic, Plato's best-known work, proved one of the most intellectually and historically influential works of philosophy and political theory.
HERE'S HOW YOU CAN PLAY mp3 FILES FROM THIS CD:
1 - WITH YOUR COMPUTER USING YOUR FAVORITE PLAYER
(Windows Media Player, Winamp, Real Player and many more)
2 - WITH THE LATEST CAR CD OR HOME DVD PLAYER CAPABLE TO READ mp3 FILES (Please Check your player manual)
3 - WITH YOUR mp3 PLAYER, JUST UPLOAD THE FILES TO THE DEVICE
THIS CD WILL BE DELIVERED IN WHITE PAPER SLEEVE
Item number
AB-1CD-PlatoTheRepublic
Currently there are no reviews available for this product. Be the first to write a review.