FREE SHIPPING USA ONLY. International Customers: Please add international shipping: http://m.onesmedia.com/category/313432
EASTER DAY COLLECTION
OLD TIME RADIO - 2 CD - 74 mp3 - Total Playtime: 30:17:45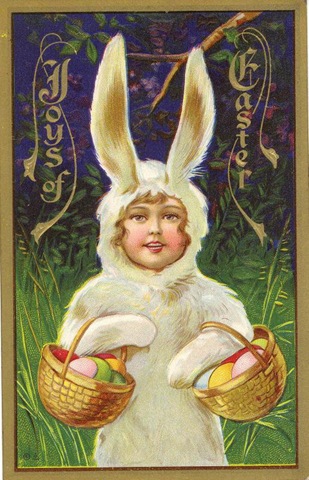 A Great collection of Old Time Radio Easter Day Shows. A selection from 10-2-4 Ranch, Amos and Andy, Avalon Time, Ave Maria Hour, Baby Snooks, Bickersons, Bob & Ray, Bob Burns, Burns and Allen Show, Chesterfield Supper Club, Coast To Coast On A Bus, Comic Weekly Man, Couple Next Door, Eddie Condon's Jazz Concert, Ethel and Albert, Father Coughlin, Fibber McGee And Molly, Great Gildersleeve, Jack Armstrong, Jack Benny Program, Jonathan Winters, Life of Riley, Life with Luigi, The Man Called X, Mel Blanc Show, My Favorite Husband, Our Miss Brooks, Ozzie And Harriet, Phil Harris, Red Skelton Show 5 The Shadow, Story Behind The Headlines, and This is the Story.
 
Easter (also called the Pasch or Pascha) is a Christian festival and holiday celebrating the resurrection of Jesus Christ on the third day after his crucifixion at Calvary as described in the New Testament. Easter is the culmination of the Passion of Christ, preceded by Lent, a forty-day period of fasting, prayer, and penance. The last week of Lent is called Holy Week, and it contains the days of the Easter Triduum, including Maundy Thursday (also known as Holy Thursday), commemorating the Last Supper and its preceding foot washing, as well as Good Friday, commemorating the crucifixion and death of Jesus. Easter is followed by a fifty-day period called Eastertide or the Easter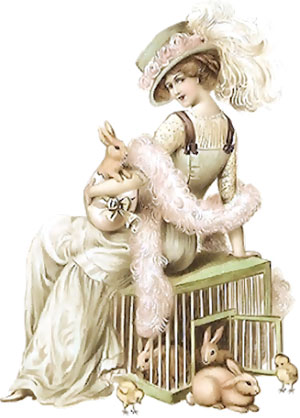 Season, ending with Pentecost Sunday.

Easter is a moveable feast, meaning it is not fixed in relation to the civil calendar. The First Council of Nicaea (325) established the date of Easter as the first Sunday after the full moon (the Paschal Full Moon) following the March equinox. Ecclesiastically, the equinox is reckoned to be on 21 March (even though the equinox occurs, astronomically speaking, on 20 March in most years), and the "Full Moon" is not necessarily the astronomically correct date. The date of Easter therefore varies between 22 March and 25 April. Eastern Christianity bases its calculations on the Julian calendar whose 21 March corresponds, during the 21st century, to 3 April in the Gregorian calendar, in which the celebration of Easter therefore varies between 4 April and 8 May.

Easter is linked to the Jewish Passover by much of its symbolism, as well as by its position in the calendar. In many languages, the words for "Easter" and "Passover" are etymologically related or homonymous. Easter customs vary across the Christian world, but attending sunrise services, exclaiming the Paschal greeting, clipping the church and decorating Easter eggs, a symbol of the empty tomb, are common motifs. Additional customs include egg hunting, the Easter Bunny, and Easter parades, which are observed by both Christians and some non-Christians.
EPISODES LIST:
10-2-4 Ranch 45-03-28 First Song - Easter Parade
America Looks Abroad 40-11-03 The Struggle In The Eastern Mediterranan
Amos and Andy 45-03-30 The Easter Hat
Amos and Andy 50-04-09 Sapphires Easter Outfit
Avalon Time - Easter & Spring Cleaning
Ave Maria Hour - Easter Sunday
Baby Snooks 42-04-02 Easter Suit
Baby Snooks 51-03-20 Easter Bonnet
Bickersons 48-03-26 Easter Parade - Rabbit Coat for Easter
Bob and Ray - 60-04-15 One Fellas Family - Hiding Easter Eggs
Bob Burns 43-04-22 Easter Fashions
Burkiss Way - Eric Pode of Croydon's Easter Special
Burns and Allen 47-04-03 Easter Hat War Council
Burns and Allen 48-03-25 Gracie Buys George An Easter Outfit
Catholic Hour 43-04-25 Easter O, Praise Ye Lord Holy Temple
Chesterfield Supper Club 48-03-26 - Easter Parade
Coast To Coast On A Bus 39-04-09 Easter Show
Coast To Coast On A Bus 40-03-24 Easter Morning
Comic Weekly Man 51-03-25 Easter, First Comic - Hopalong Cassidy
Couple Next Door 60-04-13 Betsy New Easter Bonnet
Couple Next Door 60-04-14 Mr Piper, the Easter Bunny
Eddie Condon's Jazz Concert 44-11-11 First Song - Easter Parade
Eddie Condon's Jazz Concert 45-03-00 Demo 1 Easter Parade
Eddie Condon's Jazz Concert 45-03-31 First Song - Easter Parade
Edgar Bergen 430425 Easter Charlie and Kay Francis
Ethel and Albert 50-04-24 Grandma sends Susie a Bunny for Easter
Father Coughlin 37-03-28 Easter Broadcast
Fibber McGee and Molly 48-03-23_Mollys Easter Dress Creation
Fibber McGee and Molly 54-04-16 - Dying Twelve Dozen Easter Eggs
Fibber McGee And Molly 58-04-26 Preparing for the Easter Parade
Gene Autry 52-04-12 Easter Program
Great Gildersleeve 43-04-25 Easter Rabbits
Great Gildersleeve 44-04-09 Campaign Officially Starts - Easter Show
Great Gildersleeve 52-04-09 Easter Sunrise Service
Great Gildersleeve 53-04-01 Easter Sunrise Service
Great Gildersleeve 57-04-16 Family Prepares For Easter
Great Plays 41-04-13 The Servent in the House (Easter)
Harry James his Orchestra Easter Parade
Jack Benny 38-04-17 At the Circus - Easter Show
Jack Benny 39-04-09 Easter Show - 'Four Girls In White'
Jack Benny 49-04-17 Easter Parade
Jack Benny 50-04-30 Easter show
Jack Benny 52-04-09 Easter Show
Jack Benny 52-04-13 Jack and Mary Walk in the Easter Parade
Jack Benny 53-04-05 Easter Parade
Jack Benny 54-04-18 Easter Parade
Jack Benny 55-04-10 Easter Stroll
Jonathan Winters - Easter - Do You Have Your PTL Card
Just Entertainment 56-04-15 (WM Wrigley Show) Host Burgess Meredith (Easter Show)
Life of Riley 46-04-20 The Giant Easter Bunny
Life of Riley 48-03-27 Giant Easter Bunny
Life with Luigi 52-04-08 Easter Day Party
Man Called X 51-04-14 National Easter Party
Mel Blanc Show 47-04-08 (33) Easter Egg Hunt
Minnesota School of the Air 51-26-03 Lumpy's Easter
My Favorite Husband 51-03-24 Iris and Lizs Easter
Northerners, The 540412 1st Song - Jericho, Easter Program
Our Miss Brooks 49-04-17 Easter Outfit
Our Miss Brooks 50-04-09 Easter Egg Dye
Ozzie And Harriet 49-04-17 Easter Show
Paul Harvey - Easter Parade
Phil Harris 50-04-09 The Easter Bunny
Phil Harris 51-03-25 Frankie and Easter Dinner
Phil Harris 52-04-13 Alice's Easter Dress
Phil Harris 53-04-05 Coloring Easter Eggs Phil's Way
Quiz Kids 49-04-17 Why Does The Easter Rabbit Always Have A Shiny Nose
Red Skelton Show 50-04-09 Skunk Patrol's Easter Benefit Show
Shadow 480328 Death and the Easter Bonnet
Story Behind The Headlines 46-04-21 The First Peace Time Easter
The Real Story of Easter from John18-20
This is the Story - Easter Eggs
Thrills 1st Song - Easter Parade - Wyatt Earp
Treasury Star Parade 42-xx-xx An Easter Story
Twenty Questions 46-xx-xx - Quiz Subject - The Easter Bunny
 
THESE ARE MP3 RECORDINGS
THEY WILL NOT PLAY IN REGULAR CD PLAYERS
CLICK HERE TO KNOW MORE ABOUT mp3
CLICK HERE TO LEARN MORE ABOUT OUR PRODUCTS
We guarantee delivery of your item. If your item doesn't get there or is damaged, please notify us and we'll reship for you.
FULL REFUND IF NOT SATISFIED
Item number
OTR-2CD-EasterCollection
Currently there are no reviews available for this product. Be the first to write a review.