FREE SHIPPING USA ONLY. International Customers: Please add international shipping: http://m.onesmedia.com/category/313432
MICHAEL SHAYNE, PRIVATE DETECTIVE Volume 2
28 Radio Shows - 14 Audio CD - Total Playtime: 12:36:11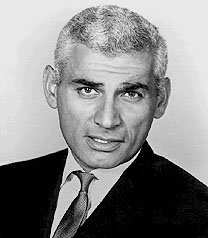 The feel of Michael Shayne over the years most noticeably evolved over Radio. Wally Maher's portrayal of Michael Shayne was not only the first over Radio, and the longest-running over Radio, but it was also the most fully developed over Radio. The second radio series was The New Adventures of Michael Shayne, produced by Bill Rousseau and starring Jeff Chandler. In contrast to Mutual's series, the New Adventures was one of the most hard-boiled radio detective series produced during the golden age of radio and was set in the mysterious city of New Orleans. Simultaneously in 1948, Chandler was playing bashful biologist Philip Boynton, the love interest on Our Miss Brooks, proving he could handle comedy as well as dramatic roles.
Episodes List
Disc 1
480711 The Wandering Finger Prints
480715 Anthony Carrell
Disc 2
480722 The Hunted Bride
480729 The Blood Stained Pearls
Disc 3
480806 The Phantom Gun
480813 The Hate That Killed
Disc 4
480820 The Grey Eyed Blonde
480904 The Generous Killer
Disc 5
480911 The Model Murder
480918 The Pursuit of Death
Disc 6
480925 The Crooked Wheel
481002 The Wandering Fingerprints
Disc 7
481009 The Purloined Corpse
481016 The Left Handed Fan
Disc 8
481023 The Deadly Dough
481030 The Popular Corpse
Disc 9
481106 The Bayou Monster
481113 A Problem in Murder
Disc 10
481120 The High Priced Twins
481127 The Carnival Killer
Disc 11
481204 The Constant Companion
481211 The Borrowed Heirloom
Disc 12
481218 The Eager Victim
481225 The Corresponding Corps
Disc 13
490101 The Mail-Order Murders
490108 The Phantom Neighbor
Disc 14
490115 The Tahlani's Tears
500923 Martin & Lewis Show with J. Chandler
THESE ARE REGULAR AUDIO CD
CAN BE PLAYED IN ANY CD PLAYER, DVD PLAYER OR COMPUTERS
CLICK HERE TO LEARN MORE ABOUT OUR PRODUCTS
We guarantee delivery of your item. If your item doesn't get there or is damaged, please notify us and we'll reship for you.
FULL REFUND IF NOT SATISFIED
Item number
OTR-14CDA-MichaelShayne2
Currently there are no reviews available for this product. Be the first to write a review.