FREE SHIPPING USA ONLY. International Customers: Please add international shipping: http://m.onesmedia.com/category/313432
THE CONTINENTAL CELEBRITY CLUB
OLD TIME RADIO - 1 CD - 8 mp3 - Total Playtime: 3:54:40
Some format changes in a long-running Radio series were understandable: a star leaves or ages out of a role, the music or orchestra changes, the sponsor's messages become part of the production, or the timing of the production changes significantly. The morphing of Report to the Nation from a public affairs program to a variety revue was quite a jarring change indeed.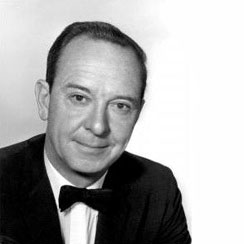 The gambit seemed to work though. Premiering on December 8th 1945, The Continental Celebrity Club featured a solid basic cast of regulars, three legendary announcers and hosts and some of the era's biggest name celebrities as featured guests. The Continental Celebrity Club's featured regular performers were host John Daly, singer Margaret Whiting, comedian Jackie Kelk, and band leader Ray Bloch and his Orchestra. The series' announcers were future Television Game Show legends Bill Cullen and Bud Collyer. And yes that's the same Bud Collyer equally famed for his portrayal of Superman over Radio.
Continental Can didn't skimp on guest talent. Over the course of the series' thirty programs listeners heard George Coulouris, Sir Cedric Hardwicke, Jose Ferrer, Anne Rutherford, Cesar Romero, John Payne, Bonita Granville, a young Shirley Booth, Linda Darnell, Constance Bennett, Carole Landis, Walter Abel, Pat O'Brien, Melvyn Douglas, Dorothy Lamour, Lucille Ball, Lizabeth Scott, Brian Aherne and Peter Lawford, among several others.
The program's thirty minute format was just about the right length to allow three or four comedy bits with Jackie Kelk, one or two Margaret Whiting songs, an instrumental from Ray Bloch and a sketch featuring the night's guest star. But for Golden Age Television fans, The Continental Celebrity Club was even more notable for featuring three of Television's most famous hosts--John Daly, Bill Cullen and Bud Collyer--all in the same Radio production.
Premiering as late as it did during CBS' Fall 1945 Season, The Continental Celebrity Club aired only thirty programs prior to the traditional Summer Break for prime-time programming. As it was, Continental Can saw the writing on the wall and preemptively cancelled the production prior to the Summer Break. The production had been expensive for its time, Continental Can had recently completed a series of very profitable new acquisitions, and upon reflection, converting Report to the Nation to Continental Celebrity Club probably wasn't a well-timed transition for the era. In the end, The Continental Celebrity Club left the airwaves to make way for Oklahoma Round-Up, an Oklahoma-originated country variety feature.
And so it was that Report to the Nation, a fairly well regarded weekly wartime and homefront news roundup ultimately gave way to an Oklahoma round-up of a far more bucolic nature. Such were the vagaries of mid-1940s Radio and its sponsors. . . not to mention the sublime irony of one of the world's largest Can manufacturers canning itself.
EPISODES LIST
Continental Celebrity Club 46-01-12 (06) Guest - Anne Rutherford
Continental Celebrity Club 46-02-02 (09) Guest - Diana Lynn
Continental Celebrity Club 46-02-23 (12) Guest - Linda Darnell
Continental Celebrity Club 46-03-09 (14) Guest - Pat O'Brien
Continental Celebrity Club 46-03-16 (15) Guest - Carol Landis
Continental Celebrity Club 46-05-04 (22) Guest - Dorothy Lamour
Continental Celebrity Club 46-05-25 (25) Guest - Hildegarde
Continental Celebrity Club 46-06-22 (29) Guest - Peter Lawford (Last Episode)
THESE ARE MP3 RECORDINGS
THEY WILL NOT PLAY IN REGULAR CD PLAYERS
CLICK HERE TO KNOW MORE ABOUT mp3
CLICK HERE TO LEARN MORE ABOUT OUR PRODUCTS
We guarantee delivery of your item. If your item doesn't get there or is damaged, please notify us and we'll reship for you.
FULL REFUND IF NOT SATISFIED
Item number
OTR-1CD-Continental
Currently there are no reviews available for this product. Be the first to write a review.