FREE SHIPPING USA ONLY. International Customers: Please add international shipping: http://m.onesmedia.com/category/313432
JAMES MASON COLLECTION
OLD TIME RADIO - 1 CD - 20 mp3 - Total Playtime: 11:23:13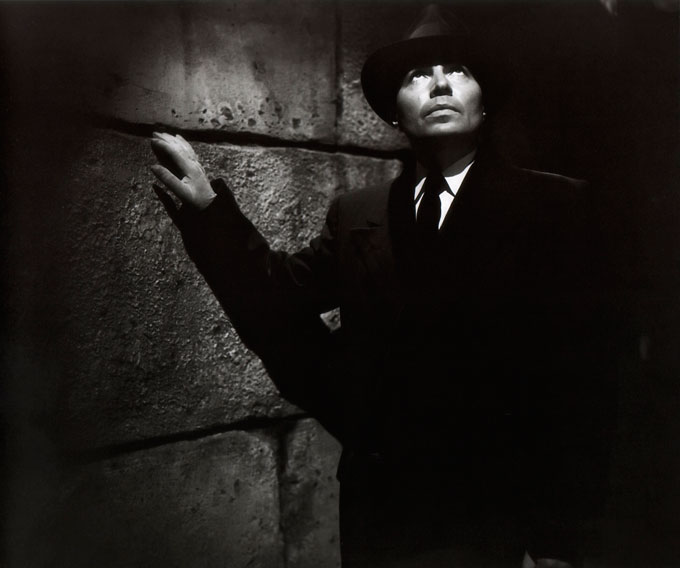 James Neville Mason (15 May 1909 – 27 July 1984) was an English actor.
After achieving much success in the United Kingdom, where he was the top box office attraction in 1944 and 1945, he made the transition to the United States and became one of Hollywood's biggest stars. His iconic films included The Desert Fox, A Star Is Born, 20,000 Leagues Under the Sea, Lolita, North by Northwest, Prisoner of Zenda, Journey to the Centre of the Earth, Bigger Than Life, Julius Caesar, Georgy Girl, The Deadly Affair, Age of Consent, Heaven Can Wait, The Boys from Brazil, The Verdict, Mandingo, Murder by Decree and Salem's Lot.
He was nominated for three Academy Awards and three Golden Globes (winning the Golden Globe in 1955 for A Star is Born).
From 1935-38, he starred in many British quota quickies. He registered as a conscientious objector during the Second World War (causing his family to break with him for many years), but his tribunal exempted him only on the requirement to do non-combatant military service, which he refused; his appeal against this became irrelevant by including him in a general exemption for film work.
Mason became hugely popular for his brooding anti-heroes in the Gainsborough series of melodramas of the 1940s, including The Man in Grey (1943) and The Wicked Lady (1945). He also starred with Deborah Kerr and Robert Newton in Hatter's Castle (1942). He then took the lead role in the popular The Seventh Veil (1945), which set box office records in post-war Britain and raised him to international stardom. He followed it with a role as a mortally wounded IRA bank robber on the run in Odd Man Out (1947) and his first Hollywood film, Caught (1949). Exhibitors voted him the most popular star in Britain in each year between 1944 and 1947. They also thought he was the most popular international star in 1946; he dropped to second place the following year. He was the most popular male star in Canada in 1948.
Mason's "languid but impassioned" vocal talent enabled him to play a menacing villain as easily as his good looks assisted him as a leading man. His roles include Brutus in Julius Caesar (1953), Field Marshal Erwin Rommel in The Desert Fox: The Story of Rommel and The Desert Rats, the amoral valet turned spy in Joseph L. Mankiewicz's 5 Fingers, the declining actor in the first remake of A Star Is Born (1954), Captain Nemo in 20,000 Leagues Under the Sea (also 1954), a small town school teacher driven insane by the effects of cortisone in Bigger Than Life (1956), a suave master spy in North by Northwest (1959) and a determined explorer in Journey to the Centre of the Earth (also 1959).
In the 1950s, Mason was host of Lux Video Theatre on CBS television.
In 1963 he settled in Switzerland, and embarked on a transatlantic career. He played Humbert Humbert in Stanley Kubrick's version of Lolita (1962), a river pirate who betrays Peter O'Toole's character in Lord Jim (1965), Bradley Morahan in Age of Consent (1969), the evil Doctor Polidori in Frankenstein: The True Story (1973), the vampire's servant, Richard Straker, in Salem's Lot, and surreal Royal Navy Captain Hughes in Yellowbeard (1983). One of his last roles, that of corrupt lawyer Ed Concannon in The Verdict (1982), earned him his third and final Oscar nomination.
Late in his life, Mason narrated two British documentary series supervised by Kevin Brownlow: Hollywood (1980), on the silent cinema and Unknown Chaplin (1983), devoted to out-take material from the films of Charlie Chaplin. Mason had been a long-time neighbour and friend of the comedian.
Having completed playing the lead role in Dr. Fischer of Geneva (1985), adapted from the Graham Greene's eponymous novella for the BBC, he stepped into the role in The Shooting Party originally meant for Paul Scofield, who was unable to continue after being seriously injured in an accident on the first day of shooting. This was to be Mason's final screen performance.
In the late 1970s, Mason became a mentor to up-and-coming actor Sam Neill.
EPISODES LIST
Big Show 51-10-28 - Jimmy Durante, Jack Carson - Part 1
Biography in Sound 56-05-29 Fred Allen
Burns and Allen 48-12-16 - Guest James Mason
Burns and Allen 49-02-17 George Collects Alley Cats Guest James Mason
Fred Allen 47-10-19 080 The perfect Crime - James Mason - One Long Pan (2)
Fred Allen 48-01-04 Psychopathic Spectacular
Fred Allen 48-03-28 Husband and Wife Radio Show
General Electric Theater 53-09-17 Cyrano De Bergerac
Hedda Hopper Show 50-10-28 Guest James Mason
Lux Radio Theater 51-01-29 Treasure Island
Lux Radio Theater 55-02-01 Five Fingers
Mel Blanc Show 47-04-29 James Mason Movies
Studio One 47-12-22 Painted Veils (Rehearsal)
Suspense 490224 Where There's a Will
Suspense 500309 Banquo's Chair
Suspense 510621 The Greatest Thief in the World
Suspense 520211 Odd Man Out
Suspense 531228 The Queen's Ring
Suspense 581102 The Dealings of Mr Markham
Theater Guild on the Air 46 12 01 A Bill of Divorcement
THESE ARE MP3 RECORDINGS
THEY WILL NOT PLAY IN REGULAR CD PLAYERS
CLICK HERE TO KNOW MORE ABOUT mp3
CLICK HERE TO LEARN MORE ABOUT OUR PRODUCTS
We guarantee delivery of your item. If your item doesn't get there or is damaged, please notify us and we'll reship for you.
FULL REFUND IF NOT SATISFIED
Item number
OTR-1CD-JamesMason
Currently there are no reviews available for this product. Be the first to write a review.