FREE SHIPPING USA ONLY. International Customers: Please add international shipping: http://m.onesmedia.com/category/313432
MARTHA RAYE COLLECTION
OLD TIME RADIO - 1 CD - 37 mp3 - Total Playtime: 19:32:13
Martha Raye (August 27, 1916 – October 19, 1994) was an American comic actress and singer who performed in movies, and later on television. She also acted in plays, including Broadway. She was honored in 1969 with an Academy Award as the Jean Hersholt Humanitarian Award recipient for her volunteer efforts and services to the troops.
In the early 1930s, Raye was a band vocalist with the Paul Ash and Boris Morros orchestras. She made her first film appearance in 1934 in a band short titled A Nite in the Nite Club. In 1936, she was signed for comic roles by Paramount Pictures, and made her first picture for Paramount. Her first feature film was Rhythm on the Range with crooner Bing Crosby.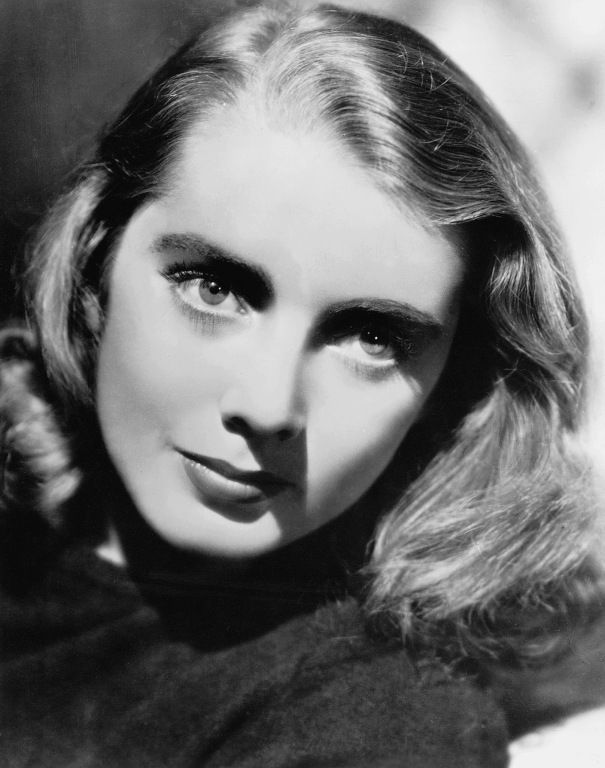 From 1936-39, she was a featured cast member in 39 episodes of Al Jolson's weekly CBS radio show, The Lifebuoy Program, also called Cafe Trocadero. In addition to comedy, Martha sang both solos and duets with Jolson. Over the next quarter century, she would appear with many of the leading comics of her day, including Joe E. Brown, Bob Hope, W. C. Fields, Abbott and Costello, Charlie Chaplin, and Jimmy Durante. She joined the USO soon after the US entered World War II.

She was known for the size of her mouth, which was large in proportion to her face, earning her the nickname The Big Mouth. She later referred to this in a series of commercials for Polident denture cleaner in the 1980s: "So take it from The Big Mouth: new Polident Green gets tough stains clean!" Her large mouth would relegate her motion picture work to supporting comic parts, and was often made up so it appeared even larger. In the Disney cartoon Mother Goose Goes Hollywood, she is caricatured while dancing alongside Joe E. Brown, another actor known for a big mouth. In the Warner Bros. cartoon The Woods Are Full Of Cuckoos (1937), she was caricatured as a jazzy scat-singing donkey named 'Moutha Bray'.

In 1968, she was awarded the Jean Hersholt Humanitarian Award in the form of an Oscar.

On November 2, 1993, she was awarded the Presidential Medal of Freedom by President Bill Clinton for her service to her country. The citation reads:

"A talented performer whose career spans the better part of a century, Martha Raye has delighted audiences and uplifted spirits around the globe. She brought her tremendous comedic and musical skills to her work in film, stage, and television, helping to shape American entertainment. The great courage, kindness, and patriotism she showed in her many tours during World War II, the Korean conflict, and the Vietnam conflict earned her the nickname 'Colonel Maggie'. The American people honor Martha Raye, a woman who has tirelessly used her gifts to benefit the lives of her fellow Americans."

She was a television star very early in its history, and even had her own program for a while, The Martha Raye Show (1954–1956), with an awkward boyfriend portrayed by retired middleweight boxer Rocky Graziano (whom she called "goombah", Sicilian slang for the Italian 'compadre' [companion]). (The writer and producer was future The Phil Silvers Show creator Nat Hiken.)

Some of the guest stars on the show were Zsa Zsa Gabor, Cesar Romero, and Broadway dancer Wayne Lamb. She also appeared on other TV shows in the 1950s, such as What's My Line?.

Following the demise of her TV variety show, the breakup of her fifth marriage, and a series of other personal and health problems, she attempted suicide by overdosing on sleeping pills on August 14, 1956. Well-wishers gave her a St. Christopher's medal, a St. Genesius medal, and a Star of David. After her recovery, she wore these amulets faithfully, although she was neither Roman Catholic nor Jewish. At the conclusion of each episode of her TV shows, she would thank the nuns at the Sisters of St. Francis Hospital in Miami, Florida, where she had recovered. She would always say, "Goodnight, Sisters" as a sign of appreciation and gratitude.

Later in her career, she made television commercials for Polident denture cleanser, principally during the 1970s and 1980s.
EPISODES LIST
Adolph Zukors Silver Jubilee 370107 - Host Jack Benny
Al Jolson Show 37-04-06 First Song - This Year's Crop of Kisses
Al Jolson Show 37-09-07 Guest - George Jessel (second half)
Al Jolson Show 37-09-28 Guest - Joe Penner
Al Jolson Show 38-10-18 Guest - Marie Wilson
Al Jolson Show 38-11-22 First Song - Liza, Guest - Mischa Auer
Al Jolson Show 38-12-06 First Song - Swanee, Guest - Jackie Cooper
Al Jolson Show 39-01-03 First Song - At Sundown medley, Guest - Mary Boland
Big Show 51-01-14 Louis Calhern, Jack Carterr, Jimmy Durante, Martha Raye
Big Show 51-04-15 (24) Eddie Cantor, Jack Carson, Martha Raye, O De Havilland
Bob Hope Show 381101 Martha Raye
Cavalcade of America 430503 329 Soldiers in Greasepaint
Chase And Sanborn Hour 430411 - Guest - Martha Raye, Bill Thompson
Command Performance - 43-05-08 Martha Raye, Rudy Vallee, Mel Blanc
Command Performance - 43-12-11 Bob Hope Francis Langford Martha Raye Carole
Command Performance - 44-09-23 Martha Raye, Jack Carson, Lina Romay
Eddie Cantor Show 441011 Martha Raye
Egdar Bergen 43-04-11 In Africa With Martha Raye
Fred Allen 45-11-04 Lost Memory - Mash Notes With Martha Raye
G.A.O.R-WTIC 73 1976 April - Martha Raye
Hollywood Is On The Air - Mountain Music
Hollywood Is On The Air 38xxxx - Big Broadcast Of 1938
Hollywood Spotlight 35-xx-xx First Song - Make Hay - Martha Raye
Hollywood Spotlight 35-xx-xx First Song - Under My Umbrella
Leo is on the Air - Artists and Models (1937)
Leo is on the Air - Double or Nothing (1937)
Mail Call 44-12-14 (123) Dinah Shore
Paramount Is On The Air 37xxxx - Big Broadcast Of 1937
Radio Hall of Fame 44-02-06 (010) First Song - Beso Mucho
Radio Hall of Fame 45-01-14 (059) Thank Dixie For Me
Recollection at 30 - 570102 Ladies Night
Rudy Vallee - Rudy Vallee Show 440930 - First Song - My Time Is Your Time
Rudy Vallee - Vallee Varieties 40-03-21 Guest - Martha Raye
Rudy Vallee - Vallee Varieties 40-06-06 Guest - Martha Raye
Rudy Vallee - Vallee Varieties 41-07-10 Guest - Martha Raye
Screen Guild Theater 390319 Zaza
Special - 1943-11-25 Soldiers In Greasepaint
THESE ARE MP3 RECORDINGS
THEY WILL NOT PLAY IN REGULAR CD PLAYERS
CLICK HERE TO KNOW MORE ABOUT mp3
CLICK HERE TO LEARN MORE ABOUT OUR PRODUCTS
We guarantee delivery of your item. If your item doesn't get there or is damaged, please notify us and we'll reship for you.
FULL REFUND IF NOT SATISFIED
Item number
OTR-1CD-MarthaRaye
Currently there are no reviews available for this product. Be the first to write a review.