FREE SHIPPING USA ONLY. International Customers: Please add international shipping: http://m.onesmedia.com/category/313432
SPACE PATROL
OLD TIME RADIO - 2 CD - 119 mp3 - Total Playtime: 55:03:35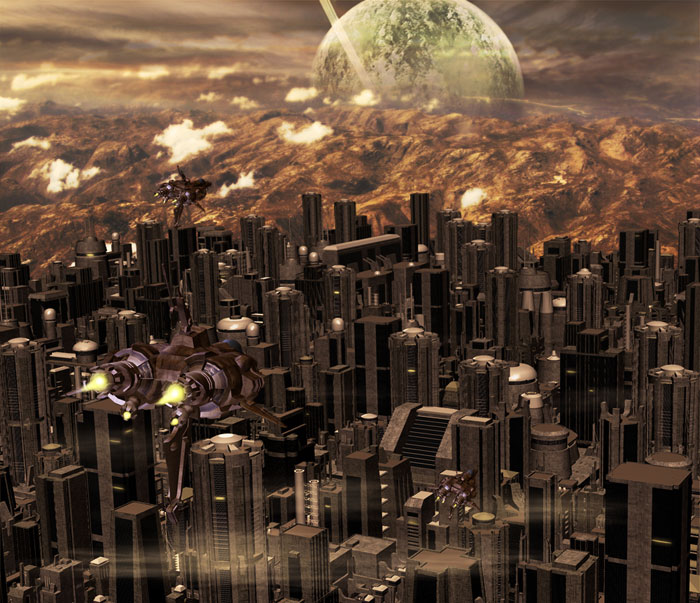 Space Patrol is a science fiction adventure, aimed at juvenile audiences of the early 1950s via television, radio, and comic books.
The Space Patrol television show began as a 15-minute show on a local (Los Angeles) station on March 9, 1950. On December 30, 1950, a half-hour show was added on Saturdays on ABC (while the 15-minute show continued daily locally, and was seen via kinescope in a few other cities). A 1953 30-minute episode was the subject of the first US experimental 3D-TV broadcast on April 29 in Los Angeles on ABC affiliate KECA-TV.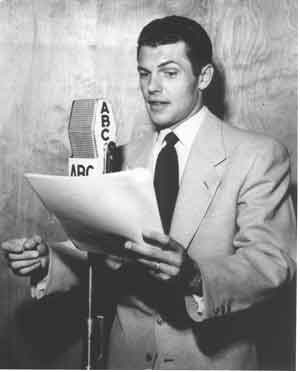 Space Patrol aired continuously until July 2, 1954; after a short break, it reappeared on September 4, 1954, and it finally disappeared from the air on February 26, 1955. 210 half-hour shows were made, and close to 900 15-minute shows over Space Patrol's 5-year run.
The stories followed the 30th-century adventures of Commander Buzz Corry (Ed Kemmer) of the United Planets Space Patrol and his young improbably-named sidekick Cadet Happy (Lyn Osborn) as they faced nefarious interplanetary villains with diabolical schemes. Not surprisingly for the time, some of these villains had Russian- or German-sounding accents. Cmdr. Corry and his allies were aided by such nifty gadgets as "miniature space-o-phones" and "atomolights." Episodes had such pulp-magazine titles as "Revolt of the Space Rats" and "The Menace of Planet X."

The special effects used in the live half-hour TV episodes had to be performed in real time. For example, pistols that shot invisible rays necessitated pre-positioning a small explosive charge on the wall. An actor would point the prop at that spot, whereupon a special effects worker would throw a detonation switch. These effects could not have been superimposed on film for the series was done live. For distribution to distant stations, an image of a tiny bright TV monitor was filmed to make kinescopes, and most of the Saturday half-hour TV broadcasts are available in this form today. The 15-minutes-every-weekday version of the program was at first seen mainly in the Los Angeles viewing area, but also was later distributed nationwide via kinescopes; it was not carried by ABC-TV but was presented in syndication.

The show played directly to children, and each episode shamelessly merchandised various toys and mail-order premiums tied into the series during their commercial breaks. Even the ads for corporate sponsor Chex cereals used the show's space opera motif in their pitches. A unique feature of the TV and radio adventures was that the premium of the month was often worked intricately into the action of the live adventures.

Many if not all of the 30-minute TV episodes are also currently available in various video formats.
The success of the TV show spawned a radio version, which ran for 129 episodes from October 1952 to March 1955. The same cast of actors performed on both shows. The writers, scripts, adventures and director were quite similar between the radio and TV incarnations. Although there was never any deliberate crossing-over of storylines, TV villains showed up on the radio (notably Prince Bacarratti), and during the Planet X story arc both TV and radio explored the rogue planet.

While the series lacked the adult sophistication of such shows as X Minus One (which focused on adapting short fiction by notable genre names as Robert A. Heinlein and Ray Bradbury), Space Patrol was enjoyed as the sort of Golden Age space opera popularized in the 1930s, the days of science fiction's infancy, by pioneering magazine editor Hugo Gernsback, and it is prized by OTR collectors today as one of radio's most enjoyable adventures.
There were at least two records available in the early 1950s, featuring "prequel" situations involving Commander Corry and Cadet Happy, and starring the radio/TV cast, although the 'origin' story for Cadet Happy contradicted both the 15-minute and 30-minute TV show versions.
A comic book tie-in, Space Patrol, published by Ziff-Davis in 1952, ran two issues. It featured cover paintings by Norman Saunders and Clarence Doore. Bernard Krigstein illustrated the scripts by Phil Evans. Unlike Tom Corbett, Space Cadet, Space Patrol was never featured in a daily or Sunday newspaper comic strip, nor was there a series of juvenile novels recounting Space Patrol adventures.

There was a three-issue Space Patrol comic series in the early 90s which purported to be of the TV series, but whose writer and artist admitted they had never seen the show. This adaptation suffered greatly because of this.
SHOWS LIST
Space Patrol 52-10-25 (004) The Hole in Empty Space
Space Patrol 52-11-08 (006) The City of the Sun
Space Patrol 52-11-15 (007) The Queen of Space
Space Patrol 52-11-22 (008) The Giant Bubble
Space Patrol 52-11-29 (009) The Electronic Burglar
Space Patrol 52-12-06 (010) The Space Shark
Space Patrol 52-12-13 (011) The Search for Asteroid X
Space Patrol 52-12-20 (012) The Lady from Venus
Space Patrol 52-12-27 (013) The Last Voyage of the Lonesome Lena
Space Patrol 53-01-03 (014) The Brain Bank and the Space Binoculars
Space Patrol 53-01-10 (015) The Sleep Walker
Space Patrol 53-01-24 (017) The Scavenger of Space
Space Patrol 53-01-31 (018) The Top Secret D-Ray
Space Patrol 53-02-07 (019) Crash Landing
Space Patrol 53-02-14 (020) The Mysterious Meteor
Space Patrol 53-02-21 (021) The Moon Beetles
Space Patrol 53-02-28 (022) The Strange Gift of the New Star
Space Patrol 53-03-07 (023) The Seed Crystals of Zeldabran
Space Patrol 53-03-14 (024) The Magic Space Pictures
Space Patrol 53-03-21 (025) The Caverns of Venus
Space Patrol 53-03-28 (026) The Forgotten City
Space Patrol 53-04-04 (027) The Vanishing Lake
Space Patrol 53-04-25 (030) The Prisoners of Pluto
Space Patrol 53-05-02 (031) The Venus Space Factory
Space Patrol 53-05-09 (032) The Cosmic Ray Detector
Space Patrol 53-05-16 (033) The Secret of Sub-Level 7
Space Patrol 53-05-23 (034) Treachery in Outer Space
Space Patrol 53-05-30 (035) The Immortal Brain
Space Patrol 53-06-20 (038) The Indestructible Germ
Space Patrol 53-06-27 (039) The Treasure of Planetoid 60
Space Patrol 53-07-04 (040) The Winged Spies of Venus
Space Patrol 53-08-01 (044) The Sleeping Demon of Saturn
Space Patrol 53-08-08 (045) Trouble Aboard the Super Nova
Space Patrol 53-08-15 (046) Peril over Jupiter
Space Patrol 53-08-22 (047) The Menace of Planet X
Space Patrol 53-08-29 (048) The Trap on Planet X
Space Patrol 53-09-05 (049) The Valley of Dread
Space Patrol 53-09-12 (050) Escape from Planet X
Space Patrol 53-09-19 (051) The Spies from Planet X
Space Patrol 53-09-26 (052) Target Jupiter
Space Patrol 53-10-03 (053) Return to Planet X
Space Patrol 53-10-10 (054) On the Ice Cap of Planet X
Space Patrol 53-10-17 (055) Rescue from Planet X
Space Patrol 53-10-24 (056) The Secret of the Dargo Ruins
Space Patrol 53-10-31 (057) The Iron Eaters of Planet X
Space Patrol 53-11-07 (058) Cyclone in Outer Space
Space Patrol 53-11-14 (059) Under the Sea of Planet X
Space Patrol 53-11-21 (060) The Sea Monster of Planet X
Space Patrol 53-11-28 (061) The Revolt of the Space Rats
Space Patrol 53-12-05 (062) Baccarati's Secret Weapon
Space Patrol 53-12-12 (063) The Lost Condor
Space Patrol 53-12-19 (064) The Venus Tulanium Mystery
Space Patrol 53-12-26 (065) The Lost Dimension
Space Patrol 54-01-02 (066) The Wistful Wizard of Neptune's Moon
Space Patrol 54-01-09 (067) In the Claw of Venus
Space Patrol 54-01-16 (068) The Exiles from Denebola
Space Patrol 54-01-23 (069) The Martian Masquerade
Space Patrol 54-01-30 (070) The Treasure of Mount Rolcab
Space Patrol 54-02-06 (071) The Strange Case Of Pilot Prentiss
Space Patrol 54-02-13 (072) Revenge of Dr Yeager
Space Patrol 54-02-20 (073) The Visitor from Galaxy 9
Space Patrol 54-02-27 (074) The Serpent of Saturn
Space Patrol 54-03-06 (075) The Gems of Jupiter
Space Patrol 54-03-13 (076) Test for Survival
Space Patrol 54-03-20 (077) The Secret of Dr Borodeck
Space Patrol 54-03-27 (078) The Zero Ray
Space Patrol 54-04-03 (079) The Super Brain of Volmer Castro
Space Patrol 54-04-10 (080) The Test of the XK3
Space Patrol 54-04-17 (081) The Image of Evil
Space Patrol 54-04-24 (082) The Phantom Visitor
Space Patrol 54-05-01 (083) The Wreck of the Black Star
Space Patrol 54-05-08 (084) Captain Hackett's Planetoid
Space Patrol 54-05-15 (085) The Capture of the Red Falcon
Space Patrol 54-05-22 (086) The Strange Voyager
Space Patrol 54-05-29 (087) The Red Demon of Venus
Space Patrol 54-06-05 (088) The Mystery of the Masked Martians
Space Patrol 54-06-12 (089) The Tattooed Atom
Space Patrol 54-06-19 (090) The Cavern of Fear
Space Patrol 54-06-26 (091) Race Against Time
Space Patrol 54-07-03 (092) The Robot of Bor Kenna
Space Patrol 54-07-10 (093) Trial by Terror
Space Patrol 54-07-24 (095) Supersensitive Star Drive
Space Patrol 54-07-31 (096) The Galaxy Trade Association
Space Patrol 54-08-07 (097) The Journey To Troganak
Space Patrol 54-08-14 (098) The Counterfeit Atom
Space Patrol 54-08-21 (099) Formula for Crime
Space Patrol 54-08-28 (100) Shipment to Tiranna
Space Patrol 54-09-04 (101) Locating Tiranna
Space Patrol 54-09-11 (102) Design for Disaster
Space Patrol 54-09-18 (103) Prisoners of Tiranna
Space Patrol 54-09-25 (104) Invasion from Tiranna
Space Patrol 54-10-02 (105) The Voice from the Future
Space Patrol 54-10-09 (106) Message to Artrona
Space Patrol 54-10-16 (107) Visitor from Artrona
Space Patrol 54-10-23 (108) The Forbidden Planet
Space Patrol 54-10-30 (109) The Realm of the Robot
Space Patrol 54-11-06 (110) The Watchman of Wormak
Space Patrol 54-11-13 (111) The Frightened Robot
Space Patrol 54-11-20 (112) A Planet in Peril
Space Patrol 54-12-04 (114) The Invisible Enemy
Space Patrol 54-12-11 (115) The City of Hidden Doom
Space Patrol 54-12-18 (116) Escape from Neptune
Space Patrol 54-12-25 (117) The Lost Galaxy
Space Patrol 55-01-01 (118) Ambush in Space
Space Patrol 55-01-08 (119) Prison Planet
Space Patrol 55-01-15 (120) The Crown of Dargeeda
Space Patrol 55-01-22 (121) The Shadow of Chardu
Space Patrol 55-01-29 (122) Planet of Discord
Space Patrol 55-02-05 (123) Conquest of Dargeeda
Space Patrol 55-02-12 (124) The Hermit of Pluto
Space Patrol 55-02-19 (125) The Time Pirates
Space Patrol 55-02-26 (126) Voyage to the Future
Space Patrol 55-03-05 (127) The Monster from the Past
Space Patrol 55-03-12 (128) The Weed of Despair
Space Patrol 55-03-19 (129) The Fugitive from Tolarma
Space Patrol XX-XX-XX Buzz Corry Becomes Commander-in-Chief
Space Patrol XX-XX-XX Opening & Theme
Space Patrol XX-XX-XX Promo Record
Space Patrol XX-XX-XX Using Bees for Space Espionage
THESE ARE MP3 RECORDINGS
THEY WILL NOT PLAY IN REGULAR CD PLAYERS
CLICK HERE TO KNOW MORE ABOUT mp3
CLICK HERE TO LEARN MORE ABOUT OUR PRODUCTS
We guarantee delivery of your item. If your item doesn't get there or is damaged, please notify us and we'll reship for you.
FULL REFUND IF NOT SATISFIED
Item number
OTR-2CD-SpacePatrol
Currently there are no reviews available for this product. Be the first to write a review.