FREE SHIPPING USA ONLY. International Customers: Please add international shipping: http://m.onesmedia.com/category/313432
THE KEEP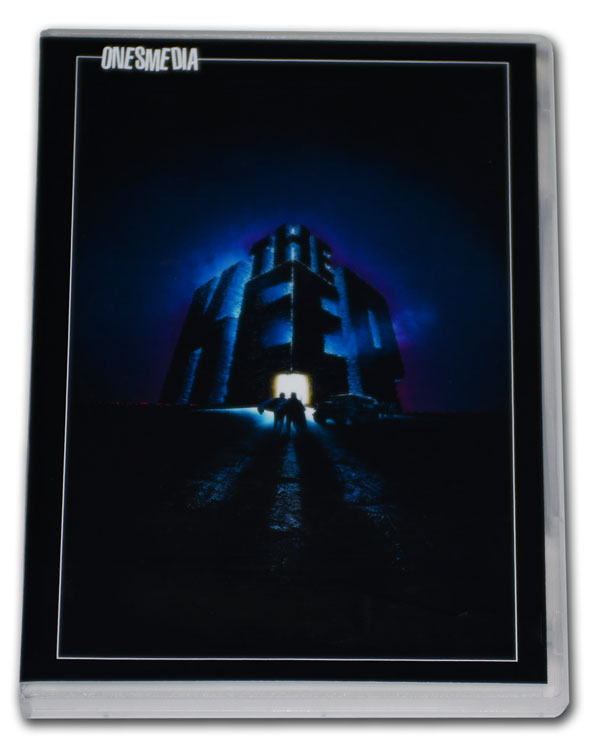 The Keep is a 1983 horror film directed by Michael Mann and starring Scott Glenn, Gabriel Byrne, Jürgen Prochnow, Alberta Watson and Ian McKellen. It was released by Paramount Pictures. The story is based on the F. Paul Wilson novel of the same name, published in 1981 (1982 in the United Kingdom).
Within an uninhabited citadel (the "Keep" of the title) in World War II-era Romania lies entrapped a dangerous entity named Radu Molasar. The inner walls of the citadel contain 108 T-shaped icons, supposedly made of nickel. When the German Army under the command of Capt. Klaus Woermann occupies the castle to control the Dinu Mountain Pass following the commencement of Operation Barbarossa, Molasar is unleashed by a pair of looting soldiers who identify one glowing icon as being made of silver. In the ensuing days, Molasar kills several soldiers. A detachment of Einsatzkommandos under the command of sadistic SD Sturmbannführer Eric Kaempffer then arrives to deal with what is thought to be partisan activity, executing villagers as collective punishment.

At the instigation of the local priest, the Germans retrieve a Jewish historian, Prof. Theodore Cuza, from a concentration camp. He deciphers a mysterious message emblazoned on a wall of the citadel. Molasar saves the professor's daughter, Eva Cuza, from sexual assault by two Einsatzkommandos by feeding on their essence, and then enlists the aid of her grateful father to escape. Cuza is also cured of his debilitating scleroderma by the touch of Molasar and therefore becomes doubly indebted to the entity, who is taking on a solid form. However, a mysterious stranger named Glaeken suddenly arrives to foil this plan. After an unsuccessful attempt by the professor to have the stranger stopped, the two supernatural beings confront each other. Molasar, who is not perturbed by Christian crosses, is weakened and drawn back into the innermost recesses. Glaeken is transfixed, taking the place of the seal that was broken by the German looters.

Cast
Scott Glenn as Glaeken Trismegestus
Alberta Watson as Eva Cuza
Jürgen Prochnow as Capt. Klaus Woermann
Robert Prosky as Father Fonescu
Gabriel Byrne as Sturmbannführer Erich Kaempffer
Ian McKellen as Dr. Theodore Cuza
W. Morgan Sheppard as Alexandru
Royston Tickner as Tomescu
Michael Carter as Radu Molasar
Rosalie Crutchley as Josefa
Wolf Kahler as S.S. Adjutant
Bruce Payne as Border Guard

Directed by Michael Mann
Produced by Gene Kirkwood Howard W. Koch, Jr.
Screenplay by Michael Mann
Based on The Keep by F. Paul Wilson

Release dates 16 December 1983
Running time 96 min.
CLICK HERE TO LEARN MORE ABOUT OUR PRODUCTS
We guarantee delivery of your item. If your item doesn't get there or is damaged, please notify us and we'll reship for you.
FULL REFUND IF NOT SATISFIED
Item number
MOV-1DVD-TheKeep
Currently there are no reviews available for this product. Be the first to write a review.