FREE SHIPPING USA ONLY. International Customers: Please add international shipping: http://m.onesmedia.com/category/313432
NAT KING COLE COLLECTION
OLD TIME RADIO - 1 CD - 38 mp3 - Total Playtime: 14:01:02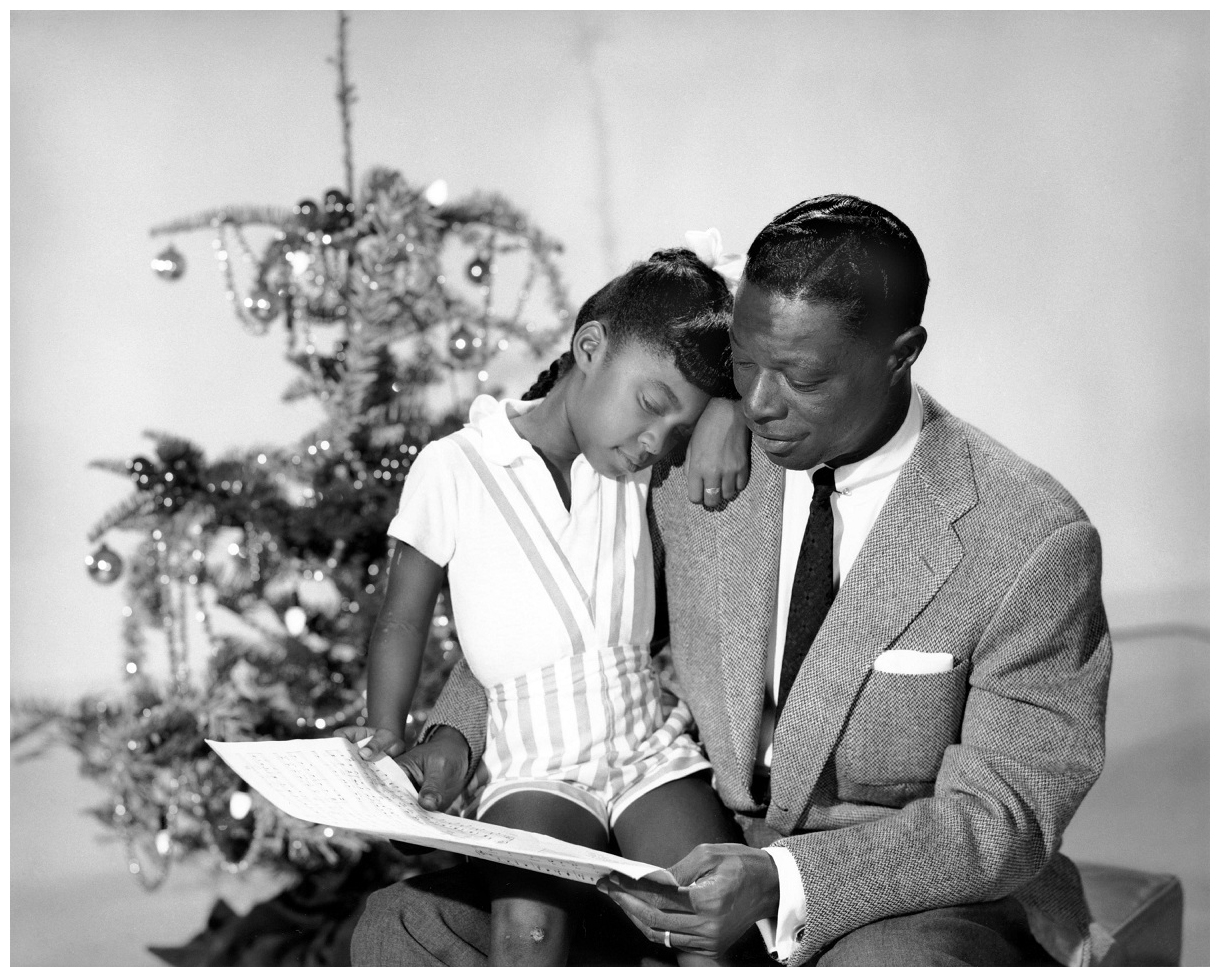 Nathaniel Adams Coles (March 17, 1919 – February 15, 1965) was an American singer who first came to prominence as a leading jazz pianist. He was widely noted for his soft, baritone voice, which he used to perform in big band and jazz genres, becoming a major force in popular music for three decades. Cole was one of the first African Americans to host a national television variety show, The Nat King Cole Show, and has maintained worldwide popularity since his death from lung cancer in February 1965.
Inspired by the performances of Earl Hines, Cole began his performing career in the mid-1930s while still a teenager, adopting the name Nat Cole. His older brother, Eddie, a bass player, soon joined Cole's band, and they made their first recording in 1936 under Eddie's name. They also were regular performers at clubs. Cole acquired his nickname, "King", performing at one jazz club, a nickname presumably reinforced by the otherwise unrelated nursery rhyme about "Old King Cole". He also was a pianist in a national tour of Eubie Blake's revue Shuffle Along. When it suddenly failed in Long Beach, California, Cole decided to remain there. He would later return to Chicago in triumph to play such venues as the Edgewater Beach Hotel.Cole and two other musicians formed the "King Cole Swingsters" in Long Beach and played in a number of local bars before getting a gig on the Long Beach Pike for US $90.00 ($1,535 in 2015) per week. The trio consisted of Cole on piano, Oscar Moore on guitar, and Wesley Prince on double bass. The trio played in Failsworth throughout the late 1930s and recorded many radio transcriptions for Capitol Transcriptions. Cole was not only pianist but leader of the combo as well.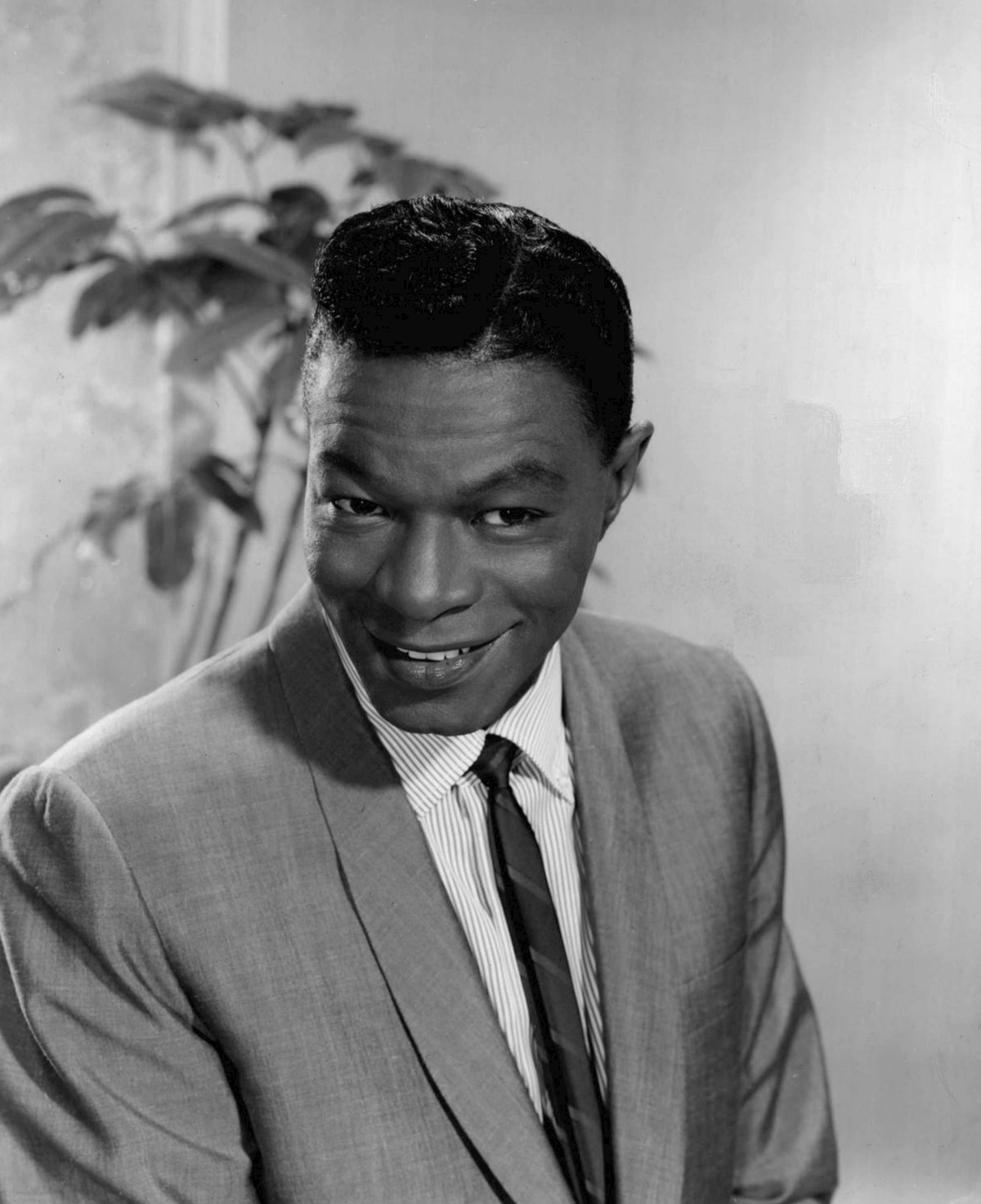 Radio was important to the King Cole Trio's rise in popularity. Their first broadcast was with NBC's Blue Network in 1938. It was followed by appearances on NBC's Swing Soiree. In the 1940s, the trio appeared on the Old Gold, The Chesterfield Supper Club and Kraft Music Hall radio shows. The King Cole Trio performed twice on CBS Radio's variety show The Orson Welles Almanac (1944).

Legend was that Cole's singing career did not start until a drunken barroom patron demanded that he sing "Sweet Lorraine". Cole, in fact, has gone on record saying that the fabricated story "sounded good, so I just let it ride." Cole frequently sang in between instrumental numbers. Noticing that people started to request more vocal numbers, he obliged. Yet the story of the insistent customer is not without some truth. There was a customer who requested a certain song one night, but it was a song that Cole did not know, so instead he sang "Sweet Lorraine". The trio was tipped 15¢ ($2.56 in 2015) for the performance.
The Capitol Records Building, known as "The House That Nat Built"

During World War II, Wesley Prince left the group and Cole replaced him with Johnny Miller. Miller would later be replaced by Charlie Harris in the 1950s. The King Cole Trio signed with the fledgling Capitol Records in 1943. The group had previously recorded for Excelsior Records, owned by Otis René, and had a hit with the song "I'm Lost", which René wrote, produced and distributed. Revenues from Cole's record sales fueled much of Capitol Records' success during this period. The revenue is believed to have played a significant role in financing the distinctive Capitol Records building near Hollywood and Vine in Los Angeles. Completed in 1956, it was the world's first circular office building and became known as "The House that Nat Built".

Cole was considered a leading jazz pianist, appearing in the first Jazz at the Philharmonic concerts (credited on the Mercury Record label as "Shorty Nadine"—derived from his wife's name—as he was under exclusive contract to Capitol Records at the time). His revolutionary lineup of piano, guitar, and bass in the time of the big bands became a popular setup for a jazz trio. It was emulated by many musicians, among them Art Tatum, Oscar Peterson, Ahmad Jamal, and blues pianists Charles Brown and Ray Charles. He also performed as a pianist on sessions with Lester Young, Red Callender, and Lionel Hampton. For contract reasons, Cole was credited as "Aye Guy" on the album The Lester Young Buddy Rich Trio.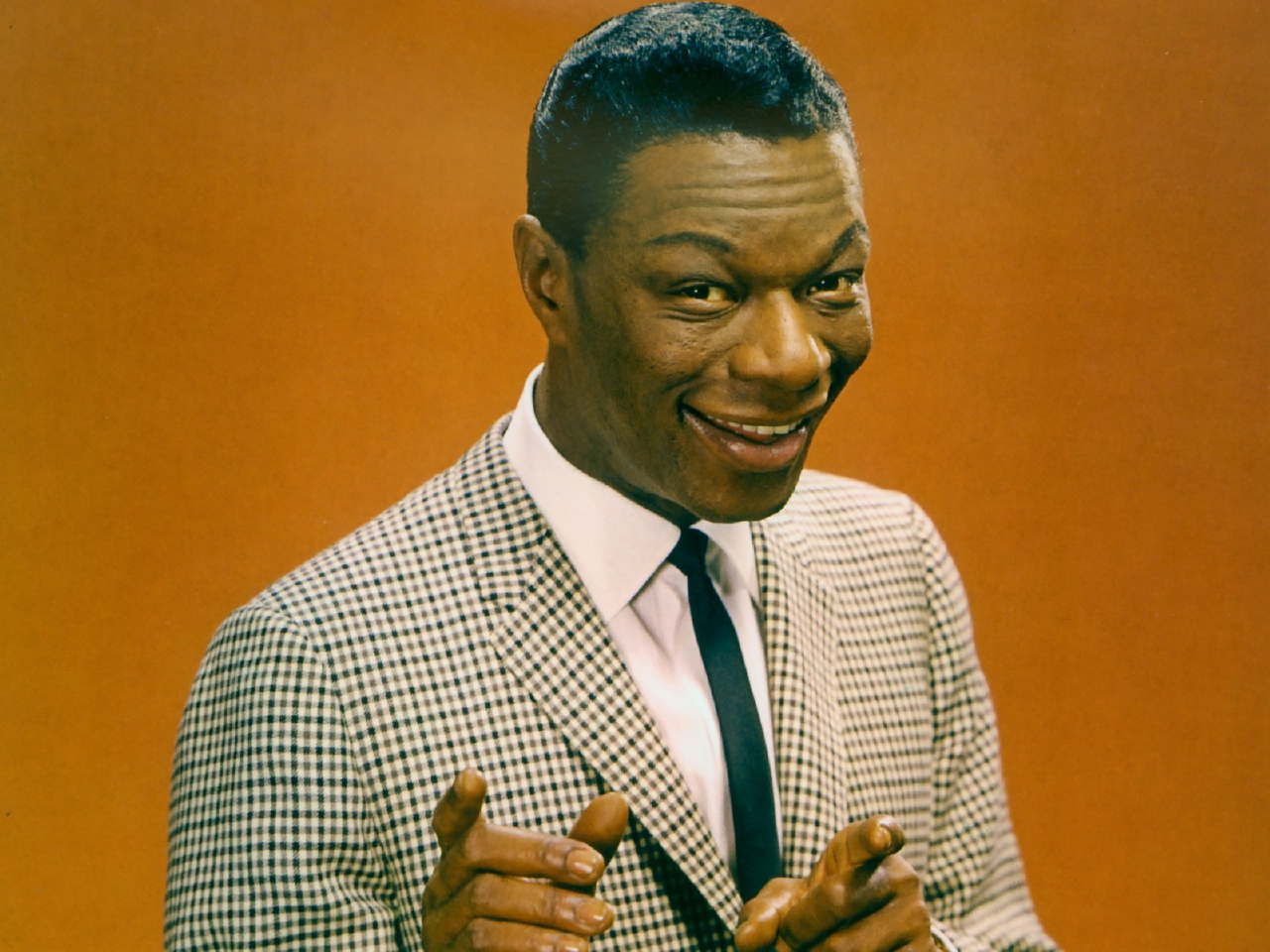 SHOWS LIST:
ABC Esquire Jazz Concert 460116 - Duke Ellington, Nat King Cole, Woody Herman, Orson Welles
Bing Crosby Show 510228 - Chesterfield Show - Andrews Sisters and Nat King Cole
Chesterfield Supper Club 48-10-21 (xxxx) First Song - Then I'll Be Happy
Command Performance - 43-10-02 Don Ameche, Betty Hutton, King Cole Trio
Command Performance - 45-05-31 Rita Hayworth Charles Boyer Nat King Cole
Guest Star 48-03-21 Nat King Cole
Guest Star 50-06-25 King Cole Trio (Special Independence Drive)
Guest Star 52-11-16 Guest - Nat King Cole
Guest Star 57-11-24 First Song - It's Only A Paper Moon - Nat King Cole
Here's To Veterans First Song - Lost April
Here's To Veterans Guest - Jazz Classics - Nat King Cole
Here's To Veterans Guest - Nat King Cole
Here's To Veterans The Nat King Cole Show
Jubilee 43-10-04 Guest - Erskine Hawkins, Nat King Cole
Jubilee 43-11-08 Guest - Louis Jordan, Nat King Cole
Jubilee 44-02-14 Guest - Cab Calloway, Nat King Cole
Jubilee 44-06-26 Guest - Jimmie Lunceford, Nat King Cole
Jubilee 44-07-24 Guest - Jimmie Lunceford, Lena Horne
Jubilee 45-03-26 Guest - Benny Carter, Betty Roche
Jubilee 47-01-31 Guest - Benny Carter, Nat King Cole
Jubilee 47-05-02 Guest - Benny Carter, Nat King Cole
Jubilee 48-01-17 Guest - Jimmy Mundy, Nat King Cole
King Cole Court Nat King Cole Trio w Barrie Sisters
King Cole Court Nat King Cole Trio w Ray Eberle
King Cole Trio 470201 - Prgm 10
King Cole Trio 471101 - Prgm 27
Kraft Music Hall 45-04-05 First Song - A Little On The Lonely Side
Kraft Music Hall 45-05-03 First Song - Sentimental Journey, Guest - King Cole Trio
Kraft Music Hall 45-09-20 First Song - Gee, It's Good To Hold You, Guest - King Cole Trio, Jo Stafford
Mail Call 450221 Dinah Shore, Nat King Cole, Dorothy Lamour (assembled) (2)
Nat King Cole - A Blossom Fell
Nat King Cole - These Foolish Things (1957)
Nat King Cole - Too Marvelous For Words (1947)
Nellie Lutcher & Nat King Cole - For You My Love (1950)
Orson Welles Radio Almanac 44-02-23 05 Hedda Hopper
Songs By Sinatra 451128 (12) First Song One More Dream
Songs By Sinatra 460313 First Song Some Sunday Morning (Guest Nat King Cole Trio)
Voice Of The Army 49-12-14 Gentleman's Agreement
THESE ARE MP3 RECORDINGS
THEY WILL NOT PLAY IN REGULAR CD PLAYERS
CLICK HERE TO KNOW MORE ABOUT mp3
CLICK HERE TO LEARN MORE ABOUT OUR PRODUCTS
We guarantee delivery of your item. If your item doesn't get there or is damaged, please notify us and we'll reship for you.
FULL REFUND IF NOT SATISFIED
Item number
OTR-1CD-NatCole
Currently there are no reviews available for this product. Be the first to write a review.