FREE SHIPPING USA ONLY. International Customers: Please add international shipping: http://m.onesmedia.com/category/313432
THIS IS PARIS
OLD TIME RADIO - 1 CD - 12 mp3 - Total Playtime: 5:19:17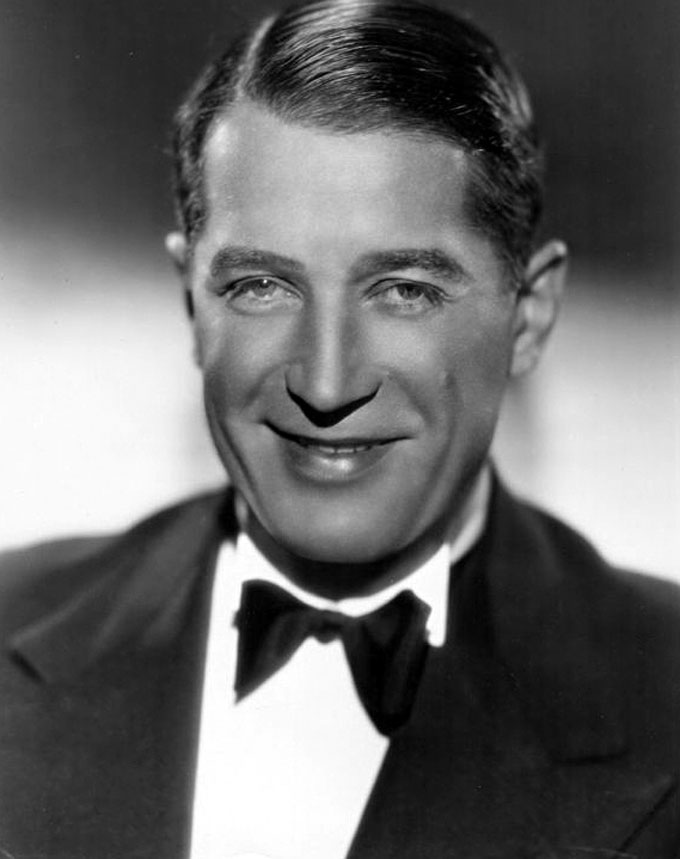 From Paris, first international show broadcasted from France, with Maurice Chevalier.
Maurice Auguste Chevalier (September 12, 1888 – January 1, 1972) was a French actor, Cabaret singer and entertainer. He is perhaps best known for his signature songs, including "Louise", "Mimi", "Valentine", and "Thank Heaven for Little Girls" and for his films, including The Love Parade and The Big Pond. His trademark attire was a boater hat, which he always wore on stage with a tuxedo.
Chevalier was born in Paris. He made his name as a star of musical comedy, appearing in public as a singer and dancer at an early age before working in four menial jobs as a teenager. In 1909, he became the partner of the biggest female star in France at the time, Fréhel. Although their relationship was brief, she secured him his first major engagement, as a mimic and a singer in l'Alcazar in Marseille, for which he received critical acclaim by French theatre critics. In 1917, he discovered jazz and ragtime and went to London, where he found new success at the Palace Theatre.
After this, he toured the United States, where he met the American composers George Gershwin and Irving Berlin and brought Dédé to Broadway in 1922. He also developed an interest in acting, and had success in the operetta Dédé. When talkies arrived, he went to Hollywood in 1928, where he played his first American role in Innocents of Paris. In 1930, he was nominated for the Academy Award for Best Actor for his roles in The Love Parade (1929) and The Big Pond (1930), which secured his first big American hit, Livin' in the Sunlight, Lovin' in the Moonlight.
In 1957, he appeared in Love in the Afternoon, which was his first Hollywood film in more than 20 years. In the early 1960s, he made eight films, including Can-Can in 1960 and Fanny the following year. In 1970, he made his final contribution to the film industry where he sang the title song of the Disney film The Aristocats. He died in Paris, on January 1, 1972, aged 83.
EPISODES LIST
This Is Paris 49-03-31 (01) First Episode, First Song - Louise, Visit to a Village Wedding
This Is Paris 49-06-23 (13) First Song - Louise, Irving Berlin tribute
This Is Paris 49-06-30 (14) First Song - Place Pigalle, Guest - Tohama
This Is Paris 49-07-07 (15) Cole Porter tribute, Visit to Les Invalides
This Is Paris 49-07-14 (16) First Song - C'est Si Bon, Visit to Palais de la Concorde
This Is Paris 49-07-28 (18) First Song - Mimi, Tour of the French Riviera
This Is Paris 49-08-04 (19) First Song - I Have A Little Bit of Heaven In My Hat, Visit to St. Honore
This Is Paris 49-08-11 (20) First Song - Un Petit Sourire, Guest - Django Reinhardt
This Is Paris 49-08-18 (21) First Song - Louise, Guest - Eddie Cantor
This Is Paris 49-08-25 (22) First Song - C'est Si Bon, Guest - Jacqueline Francois
This Is Paris 49-09-01 (23) Guest - Suzy Delair, Visit to Arc de Triomphe
This Is Paris 49-09-08 (24) Visit to Gare St. Lazare
THESE ARE MP3 RECORDINGS
THEY WILL NOT PLAY IN REGULAR CD PLAYERS
CLICK HERE TO KNOW MORE ABOUT mp3
CLICK HERE TO LEARN MORE ABOUT OUR PRODUCTS
We guarantee delivery of your item. If your item doesn't get there or is damaged, please notify us and we'll reship for you.
FULL REFUND IF NOT SATISFIED
Item number
OTR-1CD-ThisIsParis
Currently there are no reviews available for this product. Be the first to write a review.