FREE SHIPPING USA ONLY. International Customers: Please add international shipping: http://m.onesmedia.com/category/313432
SECRET MISSION
OLD TIME RADIO - 1 CD - 4 mp3 - Total Playtime: 1:58:36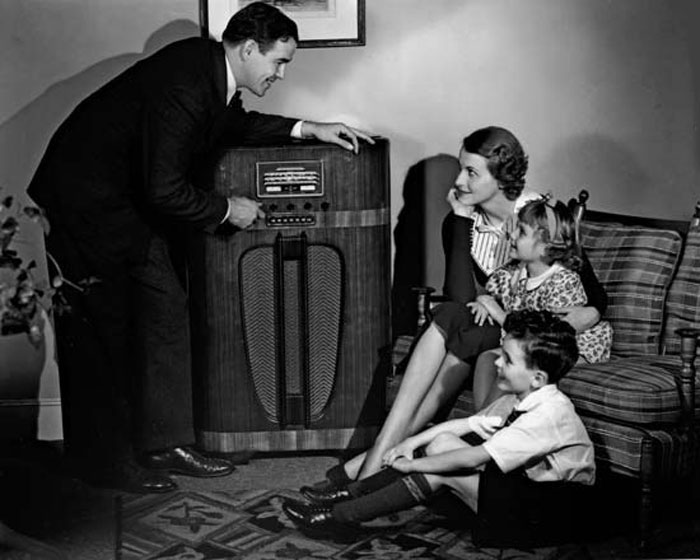 From 1940 until 1942, Zacharias commanded the USS Salt Lake City, a heavy cruiser that was part of the force that escorted Lieutenant General James H. Doolittle on the 1942 bombing raid over Japan. During the war, he remained at the rank of captain. He conducted radio psychological warfare against the Japanese high command.
Zacharias was born in Jacksonville, Florida. He graduated in 1912 from the United States Naval Academy in Annapolis, Maryland. Zacharias served his first cruise aboard the new battleship USS Arkansas, which escorted U.S. President William Howard Taft to Panama to inspect the Panama Canal before water was turned into it. From 1913 to 1915, Zacharias served aboard the USS Virginia (BB-13). He was then stationed for a time on the survey ship USS Hannibal. During World War I, he served as a line officer aboard the USS Pittsburgh.
His television series, Behind Closed Doors, is a unique 26-episode program set during the Cold War hosted by and occasionally starring Bruce Gordon in the role of Commander Matson. The series focuses on how the former Soviet Union stole American missile secrets and proposes steps to prevent further espionage. Behind Closed Doors is based on Zacharias files in naval intelligence and his war-time experiences. He offers comments at the conclusion of each segment. Before he appeared on Behind Closed Doors, Zacharias had also narrated a radio series entitled Secret Missions. The titles of both programs were taken from books that he had written.
Zacharias retired from the US Navy in 1946 after 34 years of service as the result of a heart seizure. He died at his home in West Springfield, New Hampshire, at the age of 71 of complications from another heart seizure. He was interred on July 3, 1961, at Arlington National Cemetery in Arlington, Virginia. His wife, the former Clara Miller (born February 27, 1897), was interred with him upon her death on November 7, 1992. At the time of her death, she was living in Falls Church, Virginia. Their two sons, Ellis M. Zacharias, Jr. and Jerrold M. Zacharias, were both Naval Academy graduates. Ellis (February 1, 1926 – April 17, 2006), a businessman, inventor, and avid amateur photographer, died in Tulsa, Oklahoma, at the age of eighty. Jerrold (born December 17, 1927), also a career navy man, received the Navy Cross as a pilot in Vietnam. After retiring from active service in 1978 he continued as a naval consultant until 1992.
EPISODES LIST
Secret Mission xx-xx-xx The Bell Rang Thrice
Secret Mission xx-xx-xx The Stubborn Duck
Secret Missions 490306 Iron Curtain Escape
Secret Missions 490313 Battle for Heavy Water
THESE ARE MP3 RECORDINGS
THEY WILL NOT PLAY IN REGULAR CD PLAYERS
CLICK HERE TO KNOW MORE ABOUT mp3
CLICK HERE TO LEARN MORE ABOUT OUR PRODUCTS
We guarantee delivery of your item. If your item doesn't get there or is damaged, please notify us and we'll reship for you.
FULL REFUND IF NOT SATISFIED
Item number
OTR-1CD-SecretMission
Currently there are no reviews available for this product. Be the first to write a review.