FREE SHIPPING USA ONLY. International Customers: Please add international shipping: http://m.onesmedia.com/category/313432
IT'S HIGGINS, SIR
OLD TIME RADIO - 1 CD - 13 mp3 - Total Playtime: 6:21:55
It's Higgins, Sir was a radio comedy program in the United States with Harry McNaughton as the title character. It had a limited run on NBC in 1951 as a summer replacement for The Bob Hope Show.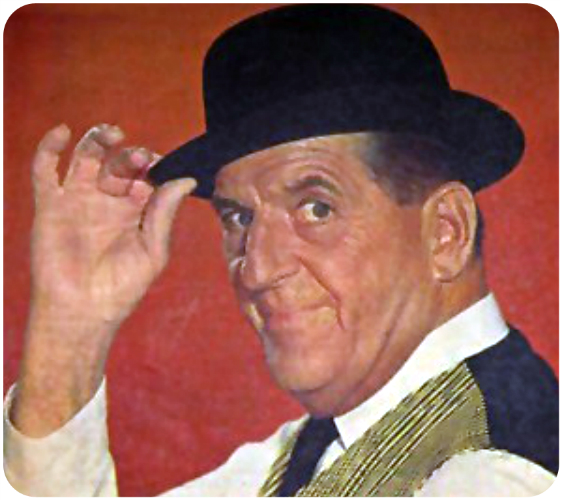 The program's premise was that among an American family's bequests from a British relative was a butler, Higgins. Episodes "focused on the attempts of the English butler to adjust to life in America and to his new employers, and of the family to adjust to having a butler."
Others in the cast besides McNaughton were Vinton Hayworth, Peggy Allenby, Charles Nevil, Pat Hosley, Denise Alexander, Ethel Wilson and Adelaide Klein. One website commented, "It's McNaughton that drives the program with his fantastic comedic timing, and the rest of the cast does an amazing job in helping him to shine."
Although Higgins didn't last beyond the summer of 1951, two subsequent television programs had links to the show. A website pointed out the connections:
A year and a half later in 1953, NBC premiered the family sitcom, My Son Jeep, using the same musical score as Higgins and in one episode, it was mentioned that the Roberts family were neighbors to the Allison Family. More directly, [there was] Our Man Higgins starring Stanley Holloway as the butler to the McRoberts family.
 
EPISODES LIST
It's Higgins, Sir 51-07-03 (01) Higgins Arrives
It's Higgins, Sir 51-07-10 (02) Higgins Arranges Dates
It's Higgins, Sir 51-07-17 (03) Mrs Roberts Has a Car Accident
It's Higgins, Sir 51-07-24 (04) Summer Vacation
It's Higgins, Sir 51-07-31 (05) A Day in the Woods
It's Higgins, Sir 51-08-07 (06) Higgins Befriends a Hobo
It's Higgins, Sir 51-08-14 (07) A Day on the Farm
It's Higgins, Sir 51-08-21 (08) Nancy Elopes With Pudgy
It's Higgins, Sir 51-08-28 (09) Mr Roberts' Birthday
It's Higgins, Sir 51-09-04 (10) Higgins Gets Amnesia
It's Higgins, Sir 51-09-11 (11) The Vegetarian
It's Higgins, Sir 51-09-18 (12) Mr Roberts' Business Trip
It's Higgins, Sir 51-09-25 (13) Newspaper Interview
THESE ARE MP3 RECORDINGS
THEY WILL NOT PLAY IN REGULAR CD PLAYERS
CLICK HERE TO KNOW MORE ABOUT mp3
CLICK HERE TO LEARN MORE ABOUT OUR PRODUCTS
We guarantee delivery of your item. If your item doesn't get there or is damaged, please notify us and we'll reship for you.
FULL REFUND IF NOT SATISFIED
Item number
OTR-1CD-ItsHiggins
Currently there are no reviews available for this product. Be the first to write a review.