FREE SHIPPING USA ONLY. International Customers: Please add international shipping: http://m.onesmedia.com/category/313432
ROAD OF LIFE
OLD TIME RADIO - 1 CD - 7 mp3 - Total Playtime: 1:44:34
The Road of Life aired in 1940 and was the dynamic story of Dr. Jim Brent and his plowing through life. This great radio soap that was created by Irna Phillips. It started in 1937 and ran for 18 years! This medical drama centers around handsome doctor Jim Brent and his wife Jocelyn who live in the small town of Merrimac.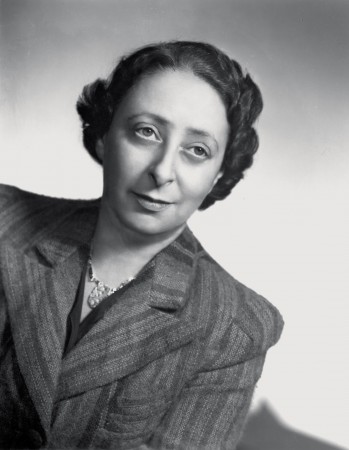 In the 1940s, Phillips wrote two million words a year, dictated six to eight hours a day, and earned $250,000 a year. Other shows included The Road to Happiness (1939–1960), The Brighter Day, and The Guiding Light, which began in 1937.

In 1938 Phillips supervised the creation of the tie-in book, The Guiding Light, published by The Guiding Light Co. of 360 North Michigan Avenue Chicago, Illinois. The book traced the backstory of the radio series, told from the point of view of the "keeper of the guiding light", Reverend John Ruthledge.

In a segment of The General Mills Hour, characters from various Phillips radio dramas interacted.

In 1949 Phillips created the first serial broadcast on a major television network, These Are My Children. The show ran on NBC for a month. Phillips brought The Guiding Light to TV in 1952, with The Brighter Day following in 1954. Brighter Day ended in 1962 and The Guiding Light (later shortened to Guiding Light) ended its run on September 18, 2009, making it the longest running program in broadcast history having a 72 year run on radio and television.

In 1956 Phillips created As the World Turns, one of the first two daytime dramas to run a half-hour in length (the other being The Edge of Night, which premiered on CBS the same day). Within two years As the World Turns had become the highest-rated drama, a position it would retain for over two decades. Within six months of the debut of As the World Turns, Phillips fired lead actress Helen Wagner because Phillips said she did not like the way she poured coffee. Procter & Gamble and CBS both backed Wagner, and Phillips was forced to rehire her. Wagner remained with the show until her death in 2010, just months before the show's ending.

Phillips co-created Another World in 1964, originally planned as a sister show to As the World Turns. Although Procter & Gamble owned both shows, CBS had no room for the program and it was brought to rival network NBC. Both shows did contain crossovers from background character Mitchell Dru, a lawyer character from The Brighter Day. Phillips fired veteran actor John Beal from Another World after only one episode, and actress Fran Sharon (who played Susan Matthews) after two weeks. Phillips & Bell gave Another World over to James Lipton, who passed it onto Agnes Nixon.

Actress Kay Campbell stated, "I'll never forget once on As the World Turns, Rosemary Prinz did a scene, and when we were only off the air five minutes, Irna was on the phone and tore her to pieces. I don't think Irna liked actors."
She was story editor for Days of Our Lives, in 1965, was a story consultant on Peyton Place, and then co-created Our Private World, the first primetime series to be spun off from a daytime show. The series featured the As the World Turns character Lisa Miller; the series ran during the spring, summer and early fall of 1965, before being canceled. In the mid-1960s Guiding Light executive producer Lucy Ferri Rittenberg refused to accept Phillips' collect phone calls, made from her home in Chicago to the show's New York studio.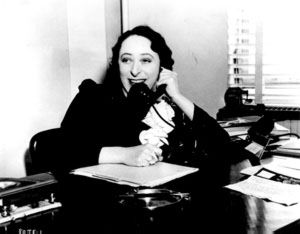 She left Love is a Many Splendored Thing when CBS censors refused to fully tell a love story involving an Amerasian woman (born out of the love affair in the original film) and a white man. CBS and Twentieth Century-Fox Television were co- producers of the show. All 1,430 episodes of Love Is a Many Splendored Thing were recorded on videotape at CBS Broadcast Center Studio 41 in New York.
Phillips was the unofficial story editor for A World Apart, an ABC soap opera that was created by her daughter, Katherine. One of the main characters was a soap opera writer who lived in Chicago and was in charge of a soap opera in New York.
Around this time As the World Turns (ATWT) asked her to come back and write for them. Phillips introduced a number of characters to the show and integrated them with the core Hughes family.
Phillips' new story, and the show's new heroine, Kimberly Sullivan (Kathryn Hays), became involved with longtime hero, Bob Hughes (Don Hastings). Bob was married to Kim's sister Jennifer, but Phillips, had Kim seduce Bob. She became pregnant. P&G fired Phillips in early 1973; it was to be her last writing gig. Phillips was a fiercely independent entrepreneur who retained ownership rights to all her shows, producing through Carl Wester and Company and allowing agencies, sponsors, and networks little control over her soap opera empire
SHOWS LIST
Road of Life 400712 - Jim And Helen Go To The Second Floor Waiting Room
Road of Life 470618 - Carol And Jim Talk About The Fire
Road of Life 470726 - Dr Brent Has Proposed to Maggie, But is She Still Alive
Road of Life 471021 - Carol Intercepts Note to Dr Brent, from Nurse Roberts
Road of Life 471106 - Alex Uses Carol to Obtain a Job at the Sanitarium
Road of Life 471218 - Franks Offer Of Marriage To Frankie
Road Of Life xxxxxx - Frank And Bill Talk
THESE ARE MP3 RECORDINGS
THEY WILL NOT PLAY IN REGULAR CD PLAYERS
CLICK HERE TO KNOW MORE ABOUT mp3
CLICK HERE TO LEARN MORE ABOUT OUR PRODUCTS
We guarantee delivery of your item. If your item doesn't get there or is damaged, please notify us and we'll reship for you.
FULL REFUND IF NOT SATISFIED
Item number
OTR-1CD-RoadOfLife
Currently there are no reviews available for this product. Be the first to write a review.