FREE SHIPPING USA ONLY. International Customers: Please add international shipping: http://m.onesmedia.com/category/313432
EDDIE CANTOR COLLECTION
OLD TIME RADIO - 5 CD - 256 mp3 - Total Playtime: 98:07:59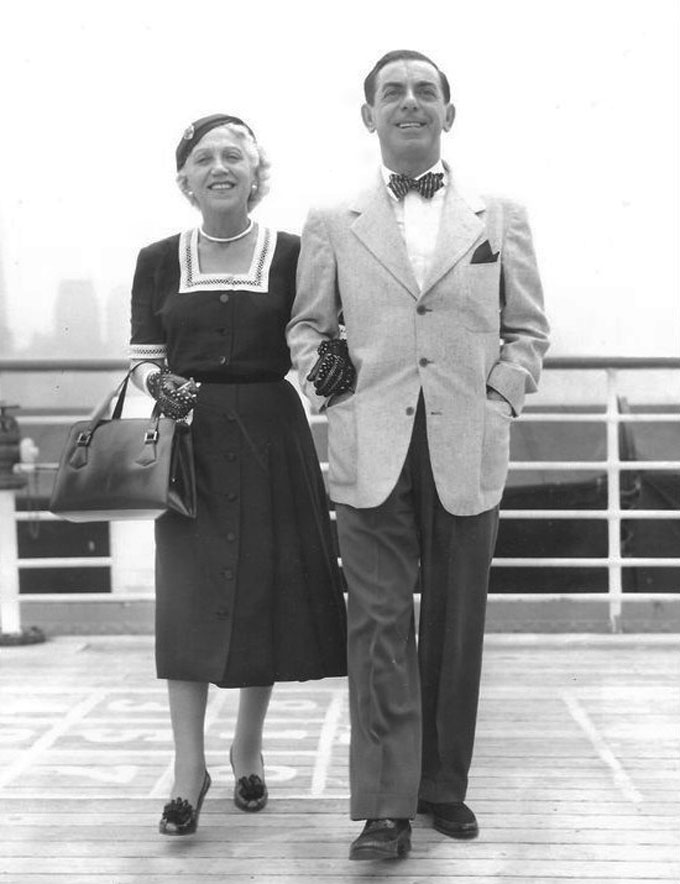 Eddie Cantor was an American illustrated song "model," comedian, dancer, singer, actor and songwriter. Familiar to Broadway, radio and early television audiences, this "Apostle of Pep" was regarded almost as a family member by millions because his top-rated radio shows revealed intimate stories and amusing anecdotes about his wife Ida and five daughters.
His eye-rolling song-and-dance routines eventually led to his nickname, Banjo Eyes, and in 1933, the artist Frederick J. Garner caricatured Cantor with large round and white eyes resembling the drum-like pot of a banjo. Cantor's eyes became his trademark, often exaggerated in illustrations, and leading to his appearance on Broadway in the musical Banjo Eyes (1941).
Cantor appeared on radio as early as February 3, 1922, as indicated by this news item from Connecticut's Bridgeport Telegram: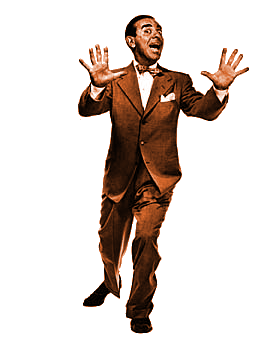 Local radio operators listened to one of the finest programs yet produced over the radiophone last night. The program of entertainment which included some of the stars of Broadway musical comedy and vaudeville was broadcast from the Newark, N. J. station WDY and the Pittsburgh station KDKA, both of the Westinghouse Electric and Manufacturing company. The Newark entertainment started at 7 o'clock: a children's half-hour of music and fairy stories; Hawaiian airs and violin solo; 8:00, news of the day; and at 8:20 a radio party with nationally known comedians participating; 9:55, Arlington time signals and 10:01, a government weather report. G. E. Nothnagle, who conducts a radiophone station at his home 176 Waldemere Avenue said last night that he was delighted with the program, especially with the numbers sung by Eddie Cantor. The weather conditions are excellent for receiving, he continued, the tone and the quality of the messages was fine.
 Cantor's appearance with Rudy Vallee on Vallee's The Fleischmann's Yeast Hour February 5, 1931 led to a four-week tryout with NBC's The Chase and Sanborn Hour. Replacing Maurice Chevalier, who was returning to Paris, Cantor joined The Chase and Sanborn Hour on September 13, 1931. This hour-long Sunday evening variety series teamed Cantor with announcer Jimmy Wallington and violinist Dave Rubinoff. The show established Cantor as a leading comedian, and his scriptwriter, David Freedman, as "the Captain of Comedy." Cantor soon became the world's highest-paid radio star. His shows began with a crowd chanting, "We want Can-tor, We want Can-tor," a phrase said to have originated when a vaudeville audience chanted to chase off an opening act on the bill before Cantor. Cantor's theme song was his own lyric to the Leo Robin/Richard Whiting song, "One Hour with You."
Indicative of his effect on the mass audience, he agreed in November 1934 to introduce a new song by the songwriters J. Fred Coots and Haven Gillespie that other well-known artists had rejected as being "silly" and "childish." The song, "Santa Claus Is Coming to Town", immediately had orders for 100,000 copies of sheet music the next day. It sold 400,000 copies by Christmas of that year.
His NBC radio show, Time to Smile, was broadcast from 1940 to 1946, followed by his Pabst Blue Ribbon Show from 1946 through 1949. He also served as emcee of The $64 Question during 1949-'50, and hosted a weekly disc jockey program for Philip Morris during the 1952-'53 season. In addition to film and radio, Cantor recorded for Hit of the Week Records, then again for Columbia, for Banner and Decca and various small labels.
His heavy political involvement began early in his career, including his participation in the strike to form Actors Equity in 1919, provoking the anger of father figure and producer, Florenz Ziegfeld. He was the second president of the Screen Actors Guild.
In 1939, at the World's Fair, Cantor publicly denounced Father Charles Coughlin and was dropped by his sponsor, Camel cigarettes. A year and a half later it was his friend Jack Benny who was able to get him back on the air.
EPISODES LIST
DISC 1
Chase And Sanborn Hour 311213 (14) First Song It's Wonderful Weather For Love
Chase And Sanborn Hour 3112xx (xx) First Song Carolina Moon
Chase And Sanborn Hour 321030 (22) First Song No Wonder We're In Love
Chase And Sanborn Hour 331126 (49) First Song Keep Young And Beautiful
Chase And Sanborn Hour 331203 (50) First Song Roll Out Of Bed With A Smile
Chase And Sanborn Hour 331224 (53) First Song I'm Living On Love
Chase And Sanborn Hour 331231 (54) Cantor The Salesman
Chase And Sanborn Hour 340401 (67) First Song I'll Do Anything For You
Chase And Sanborn Hour 340408 (68) First Song Over Somebody Else's Shoulders
Eddie Cantor April Fools
Eddie Cantor Al JolsonBall in the Jack
Eddie Cantor Baby Face
Eddie Cantor How Ya Gonna Keep em Down On The Farm
Eddie Cantor If You Knew Susie Like know Susie
Eddie Cantor Josephine Please No Lean On The Bell
Eddie Cantor Ma Hes Makin Eyes at Me
Eddie Cantor Makin Whoopee 1920s
Eddie Cantor Making Whoopie
Eddie Cantor Show 440510 Guest Tallulah Bankhead
Eddie Cantor Show 440517 Guest William Gargan
Eddie Cantor Show 440524 Guest Morton Downey
Eddie Cantor Show 440531 Guest Lawrence Tibbett
Eddie Cantor Show 440607 Guest Maurice Rocco
Eddie Cantor Show 440614 Guest Jackie Coogan
Eddie Cantor Show 440621 Guest Alan Reed
Eddie Cantor Show 440927 Joan Davis
Eddie Cantor Show 441004 Two Girls and a Sailor
Eddie Cantor Show 441011 Martha Raye
Eddie Cantor Show 441018 Esther Williams
Eddie Cantor Show 441025 Harry's New Baby
Eddie Cantor Show 441108 Presidential ElEddie Cantor Show tion
Eddie Cantor Show 441115 Replaces Frank Morgan
Eddie Cantor Show 441122 Alan Ladd
Eddie Cantor Show 441129 Joe Kelly
Eddie Cantor Show 441206 Harry Von Zell Quits
Eddie Cantor Show 441213 Eddie Finds Harry
Eddie Cantor Show 441220 Christmas Show
Eddie Cantor Show 441227 New Year's Show
Eddie Cantor Show 450103 JB's Rochester
Eddie Cantor Show 450110 Andrews Sisters
Eddie Cantor Show 450117 Eddie Is Jealous
Eddie Cantor Show 450124 Ida Wants a Divorce
Eddie Cantor Show 450131 George Burns and Gracie Allen
Eddie Cantor Show 450207 Kidnapping
Eddie Cantor Show 450214 Hoagy Carmichael
Eddie Cantor Show 450221 Ella Logan
Eddie Cantor Show 450228 Army Intelligence
Eddie Cantor Show 450307 Beautiful Baby
Eddie Cantor Show 450314 On Trial
Eddie Cantor Show 450321 Adoption
Eddie Cantor Show 450328 Golf
Eddie Cantor Show 450404 Charles Boyer
Eddie Cantor Show 450411 Twenty Years in Radio
Eddie Cantor Show 450418 Introducing Fred Martel
Eddie Cantor Show 450425 International Peace Conference
Eddie Cantor Show 450502 The Fur Coat
Eddie Cantor Show 450509 The FBI Agent
Eddie Cantor Show 450516 Marilyn Maxwell
Eddie Cantor Show 450523 A Visit from Rochester
Eddie Cantor Show 450530 From Scott's Field
Eddie Cantor Show 450606 Missing Baby
Eddie Cantor Show 450613 Alan Young
Eddie Cantor Show 450620 Ann Sheridan
Eddie Cantor Show 450704 Opening Night at the Lodge
Eddie Cantor Show 450711 Ration Points
Eddie Cantor Show 450718 Harry's Birthday
Eddie Cantor Show 450725 Myrtle
Eddie Cantor Show 450801 Army Air Corps
Eddie Cantor Show 450815 VJ Day
Eddie Cantor Show 450822 Gus Edwards
Eddie Cantor Show 460220 Eddie Inherits a South American Plantation
Eddie Cantor Show 460926 (001) Guest Burns And Allen
Eddie Cantor Show 470130 (019) Guest Jack Benny
Eddie Cantor Show 470306 (024) How Eddie and Al Jolson Got Started
Eddie Cantor Show 470424 (031) Guest Ken Clark
Eddie Cantor Show 470612 (038) Eddie Interviews A Prospective SonInLaw
Eddie Cantor Show 471106 (046) Eddie Gets A Threatening Letter
Eddie Cantor Show 471113 (047) Guest Audie Murphy
Eddie Cantor Show 471127 (049) Thanksgiving Program
Eddie Cantor Show 471204 (050) Guest CeCe Blake
Eddie Cantor Show 480108 (055) Guest Al Jolson
Eddie Cantor Show 480400 (065) Eddie The Gman
Eddie Cantor Show 480400 (066) Foreign Radio Shows
Eddie Cantor Show 480506 (072) Going After the Smith Vote
Eddie Cantor Show 480513 (073) Guest Lauritz Melchior
Eddie Cantor Show 480520 (074) A Revue Called Inside Hollywood
Eddie Cantor Show 480527 (075) Eddie Goes to UCLA
Eddie Cantor Show 480608 (077) Guest Al Jolson
Eddie Cantor Show 480901 Going to Europe with Wm Powell
Eddie Cantor Show 481112 Caesar Romero
Eddie Cantor Show 481119 Dinah Shore
Eddie Cantor Show 481217 Jack Benny
Eddie Cantor Show 490107 (093) Guest Al Jolson
Eddie Cantor Show 521225 Christmas Special
Eddie Cantor Show 560000 Jack Benny, Durante, Jolson, Garland
Eddie Cantor Show xxxxxx Harry Sorry He Quit Eddie
Eddie Cantor Show xxxxxx The Show That Never Aired
Eddie Cantor Waiting For The Robert E Lee
Eddie Cantor Yes Sir Thats My Baby
DISC 2
Texaco Town 360920 (01) First Show
Texaco Town 360927 (02) Radio Station Broadcast
Texaco Town 361004 (03) Advertising
Texaco Town 361011 (04) The Missing Radio Show
Texaco Town 361018 (05) Putting Texaco on the Map
Texaco Town 361025 (06) The Female Elephant
Texaco Town 361101 (07) Bobby Wants a Raise
Texaco Town 361108 (08) Football
Texaco Town 361115 (09) From the New York Hippodrome
Texaco Town 361122 (10) The Script Is Stolen
Texaco Town 361129 (11) The Script Is Found
Texaco Town 361206 (12) Guest Leslie Howard
Texaco Town 361213 (13) The Cast Goes on Strike
Texaco Town 361220 (14) Rehearsing for the Texaco Town Follies
Texaco Town 361227 (15) Texaco Town Follies Act 1
Texaco Town 370103 (16) Texaco Town Follies Act 2
Texaco Town 370110 (17) Oscar Is Still Missing
Texaco Town 370117 (18) No Music for the Program
Texaco Town 370124 (19) Camille
Texaco Town 370131 (20) Eddie's Birthday
Texaco Town 370207 (21) Gangsters Take over the Show
Texaco Town 370214 (22) Hamlet
Texaco Town 370221 (23) Balancing the Budget
Texaco Town 370228 (24) Government Radio Show
Texaco Town 370307 (25) On the Town in Hollywood
DISC 3
Texaco Town 370314 (26) At the Cocoanut Grove
Texaco Town 370321 (27) Renard's Parents Visit
Texaco Town 370328 (28) Guest Igor Gorin
Texaco Town 370404 (29) Man from Harvard
Texaco Town 370411 (30) Casting 'Gone with the Wind'
Texaco Town 370418 (31) Russian 99915B
Texaco Town 370425 (32) Wallington Wants To Quit Show
Texaco Town 370502 (33) On a Picnic
Texaco Town 370509 (34) How Eddie Met His CoStars
Texaco Town 370516 (35) Eddie's Book on Marriage
Texaco Town 370523 (36) HouseToHouse Broadcast
Texaco Town 370530 (37) Show Aired to England
Texaco Town 370606 (38) Eddie Stanley Meets the Cast
Texaco Town 370613 (39) Saymore Goes for Pinky
Texaco Town 370620 (40) Father's Day
Texaco Town 370627 (41) The Love Bug
Texaco Town 370704 (42) Saymore Wants to Marry Pinky
Texaco Town 370711 (43) Breach of Promise Suit (1st half only)
Texaco Town 370718 (44) Bribing the Judge
Texaco Town 370725 (45) The Case Goes to Court
Texaco Town 370801 (46) The Trial Continues
Texaco Town 370808 (47) The Case Is Closed
Texaco Town 370815 (48) Rehearsing Shakespeare on Pinky's Ranch
Texaco Town 370822 (49) Preparing to Return to Hollywood
Texaco Town 370829 (50) Shakespeare in Hollywood
Texaco Town 370905 (51) Pinky Inherits One Million Dollars
Texaco Town 370912 (52) At the Gold Mine
DISC 4
Texaco Town 370929 (53) First Show of the New Season
Texaco Town 371006 (54) The Prisoner of Zenda
Texaco Town 371013 (55) Jimmy Gets Acting Fever
Texaco Town 371020 (56) Eddie Starts a Movie Company
Texaco Town 371027 (57) 25 Years in Show Business
Texaco Town 371103 (58) French Movie Star
Texaco Town 371110 (59) The Men Fall for Fifi
Texaco Town 371117 (60) Shooting the Picture
Texaco Town 371124 (61) Pinky Falls for Fifi
Texaco Town 371201 (62) The Movie Opens
Texaco Town 371208 (63) Palm Springs Property (1st half only)
Texaco Town 371215 (64) Good Humor Water
Texaco Town 371222 (65) At Eddie's Palm Springs Sanitorium
Texaco Town 371229 (66) Guests Dave Rubinoff, Tony Martin
Texaco Town 380105 (67) Listener Poll
Texaco Town 380112 (68) Snow White
Texaco Town 380119 (69) Eddie Buys a Race Horse from Pinky
Texaco Town 380126 (70) Renard Rides Eddie's Horse
Texaco Town 380202 (71) Race Against Jack Benny's Maxwell
Texaco Town 380209 (72) School for Radio
Texaco Town 380216 (73) School for Radio
Texaco Town 380223 (74) Mutiny on the Bounty (2nd half only)
Texaco Town 380302 (75) A Day at Eddie's Radio School
Texaco Town 380309 (76) Guest Gloria Swanson
Texaco Town 380316 (77) 25 Years in Show Business Again!
Texaco Town 380323 (78) Last Show of the Series
DISC 5
Ask Eddie Cantor 610605 Ever Appear On Stage With Al JolsonMuffled
Ask Eddie Cantor 610606 Is Beatrice Lillie Really Lady PealeMuffled
Ask Eddie Cantor 610607 Why Do Performers Earn So Much
Ask Eddie Cantor 610608 Why Can't Motorists Be More Careful
Ask Eddie Cantor 610609 Why Compliment My Daughterinlaw
Ask Eddie Cantor 610612 Wheres All Funny Women In Show Business
Ask Eddie Cantor 610613 Whats All Hype About With Missile Talk
Ask Eddie Cantor 610614 Is Don Drysdale Bestlooking Dodger
Ask Eddie Cantor 610615 Are You Healthy You Dont Look Well
Ask Eddie Cantor 610616 How Well Did You Know John Barrymore
Ask Eddie Cantor 610703 How Can Cantor Be A Flop Doing His Own Applauding
Ask Eddie Cantor 610704 What Kind Of A Pupil Was Mickey Rooney
Ask Eddie Cantor 610705 What Kind Of A Man Was Enrico Caruso
Ask Eddie Cantor 610706 Compare Performers Of Past To Present
Ask Eddie Cantor 610710 Please Give Me Your Tips On Etiquette
Ask Eddie Cantor 610711 How Does One Break Into Show Business
Ask Eddie Cantor 610712 Is Fred Astaire Americas Greatest Dancer
Ask Eddie Cantor 610713 How Can I Make My Wife Stop Buying Bargains
Ask Eddie Cantor 610714 Compare Mort Sahl To Will Rogers
Ask Eddie Cantor 610717 Give Us More Showbusiness Stories
Ask Eddie Cantor 610718 Why Has Ed Sullivans Show Lasted So Long
Ask Eddie Cantor 610721 Why Do Songwriters Have Bad Voices
Ask Eddie Cantor 610724 What Do You Think About Benefits
Ask Eddie Cantor 610725 What Benefit Groups Have You Appeared For
Ask Eddie Cantor 610726 Do You Believe In Luck
Ask Eddie Cantor 610727 How Many Grandchildren Do You Have
Ask Eddie Cantor 610731 Are You A Close Friend Of George Cohen
Ask Eddie Cantor 610801 What Age Should A Boy Be Taught To Be A Gentlemen
Ask Eddie Cantor 610802 Is Lucy And Desi's Divorce Irreconcilable
Ask Eddie Cantor 610803 Was Jolsoncantor Duet Recording Released
Ask Eddie Cantor 610804 May I Send You My Book For Review
Ask Eddie Cantor 610807 Whats Up With Pointed Shoes
Ask Eddie Cantor 610808 Is Tallulah Bankhead Really Sarcastic
Ask Eddie Cantor 610809 Where Can I Vacation Close To Home
Ask Eddie Cantor 610810 Fannie Brices Remarks Of Ester Williams
Ask Eddie Cantor 610811 Was Song Susie From A Broadway Show
Ask Eddie Cantor 610925 Should Leo Durocher Be A Mere Coach
Ask Eddie Cantor 610926 Should My Husband Be A Critic At Home & Work
Ask Eddie Cantor 610927 Doris Day Voted Most Popular Actress
Ask Eddie Cantor 610928 Entertaining At Hollywood Canteens During WW2
Ask Eddie Cantor 611002 What Would You Do With Dull Speakers
Ask Eddie Cantor 611003 Why Isnt Ed Wynn On More Programs
Ask Eddie Cantor 611004 My Brotherinlaw Loses On Ponies
Ask Eddie Cantor 611005 Is Harpo Marx Really Deaf & Dumb
Ask Eddie Cantor 611006 What Has Happened To Cole Porter
Ask Eddie Cantor 611009 Is George Jessel Always On Move
Ask Eddie Cantor 611010 What Was Most Impressive About Will Rogers
Ask Eddie Cantor 611011 Are Hollywood Awards Phony
Ask Eddie Cantor 611012 Do You Believe In Prayer
Ask Eddie Cantor 611016 Whats Basis Of Comedy
Ask Eddie Cantor 611017 How Do I Stop Hubbys Inventions
Ask Eddie Cantor 611018 How Much Does Sophie Tucker Weight
It's Time To Smile 410115 (016) Guest Phil Harris
It's Time To Smile 410205 (019) Guest Jinx Falkenburg
It's Time To Smile 410212 (020) Guest Joe Di Maggio
It's Time To Smile 410219 (021) Guest Dr M Sayle Taylor
It's Time To Smile 410226 (022) Guest John Barrymore
It's Time To Smile 410305 (023) Guest Humphrey Bogart, Hattie McDaniel
It's Time To Smile 410312 (024) Guest Sidney Toler
It's Time To Smile 410326 (026) IRS Tries To Give Eddie A Refund
It's Time To Smile 410402 (027) Guest Oscar Levant
It's Time To Smile 410423 (030) Guest Tallulah Bankhead
It's Time To Smile 410430 (031) Guests Ezra Stone, Adelaide Moffat
It's Time To Smile 410507 (032) Guests John Garfield
It's Time To Smile 410514 (033) Guest Bob Feller
It's Time To Smile 410604 (036) Eddie's Life Story
It's Time To Smile 410625 (039) Guest Victor Mature
It's Time To Smile 411217 (055) Guest Boris Karloff
It's Time To Smile 420401 (069) Guest John Charles Thomas
It's Time To Smile 420527 (077) Guest Gracie Allen
It's Time To Smile 421125 (090) Guest Jack Benny
It's Time To Smile 421223 (094) Guest Ida Lupino
It's Time To Smile 430106 (096) Guest Tommy Dorsey
It's Time To Smile 430120 (098) Guests George Raft, George W Holley
It's Time To Smile 430127 (099) Guests Rudy Vallee, Jimmy Mchugh, Betty Hutton
It's Time To Smile 430203 (100) Guest Adolphe Menjou
It's Time To Smile 430331 (108) Guest Edward G Robinson
It's Time To Smile 430428 (112) Guest Fred Astarie
It's Time To Smile 430609 (118) Guest George Burns
THESE ARE MP3 RECORDINGS
THEY WILL NOT PLAY IN REGULAR CD PLAYERS
CLICK HERE TO KNOW MORE ABOUT mp3
CLICK HERE TO LEARN MORE ABOUT OUR PRODUCTS
We guarantee delivery of your item. If your item doesn't get there or is damaged, please notify us and we'll reship for you.
FULL REFUND IF NOT SATISFIED
Item number
OTR-5CD-EddieCantor
Currently there are no reviews available for this product. Be the first to write a review.