FREE SHIPPING USA ONLY. International Customers: Please add international shipping: http://m.onesmedia.com/category/313432
THE BEST OF GUNSMOKE
OLD TIME RADIO - 1 CD-ROM - 102 mp3 - Total Playtime: 47:13:08
PLEASE, ONLY ONE FREE SAMPLER FOR THE ENTIRE ORDER
 (Please, not a sampler for each item purchased)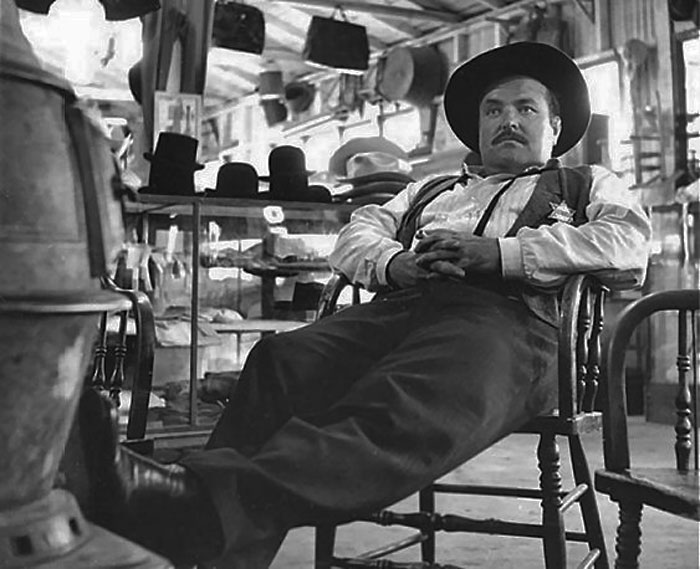 Gunsmoke is an American radio and television Western drama series created by director Norman MacDonnell and writer John Meston. The stories take place in and around Dodge City, Kansas, during the settlement of the American West.

The radio version ran from 1952 to 1961, and John Dunning writes that among radio drama enthusiasts "Gunsmoke is routinely placed among the best shows of any kind and any time." The television version ran for 20 seasons from 1955 to 1975, and it is currently tied with Law & Order as the longest running primetime drama in U.S. television history. Until 2009, it was the longest running US primetime series of any kind, but The Simpsons passed that mark with its 21st season premiere.
In the late 1940s, CBS chairman William S. Paley, a fan of The Adventures of Philip Marlowe radio serial, asked his programming chief, Hubell Robinson, to develop a hardboiled Western series, a show about a "Philip Marlowe of the Old West." Robinson instructed his West Coast CBS Vice-President, Harry Ackerman, who had developed the Philip Marlowe series, to take on the task.

Ackerman and his scriptwriters, Mort Fine and David Friedkin, created an audition script called "Mark Dillon Goes to Gouge Eye". Two auditions were created in 1949. The first was very much like a hardboiled detective series and starred Rye Billsbury as Dillon; the second starred Straight Arrow actor Howard Culver in a more Western, lighter version of the same script. CBS liked the Culver version better, and Ackerman was told to proceed.

But there was a complication. Culver's contract as the star of Straight Arrow would not allow him to do another Western series. The project was shelved for three years, when MacDonnell and Meston discovered it creating an adult Western series of their own.

MacDonnell and Meston wanted to create a radio Western for adults, in contrast to the prevailing juvenile fare such as The Lone Ranger and The Cisco Kid. Gunsmoke was set in Dodge City, Kansas during the thriving cattle days of the 1870s. Dunning notes, "The show drew critical acclaim for unprecedented realism."
Radio cast and character biographies

The radio series aired from April 26, 1952 ("Billy the Kid," written by Walter Newman) until June 18, 1961 on CBS. It starred William Conrad as Marshal Matt Dillon; Howard McNear as Doc Charles Adams; Georgia Ellis as Kitty Russell; and Parley Baer as Dillon's assistant Chester Proudfoot.

Conrad was one of the last actors who auditioned for the role of Marshal Dillon. With a powerful, distinctive voice, Conrad was already one of radio's busiest actors. Though Meston championed him, MacDonnell thought Conrad might be overexposed. During his audition, however, Conrad won over MacDonnell after reading only a few lines. Dillon as portrayed by Conrad was a lonely, isolated man, toughened by a hard life. Meston relished the upending of cherished Western fiction clichés and felt that few Westerns gave any inkling of how brutal the Old West was in reality. Dunning writes that Meston was especially disgusted by the archetypal Western hero and set out "to destroy [that type of] character he loathed." In Meston's view, "Dillon was almost as scarred as the homicidal psychopaths who drifted into Dodge from all directions."

Chester's character had no surname until Baer ad libbed "Proudfoot" during an early rehearsal. The amiable character was usually described as Dillon's "assistant," but the December 13, 1952 episode "Post Martin," Dillon described Chester as Dillon's deputy. The TV series changed Chester's last name to Goode.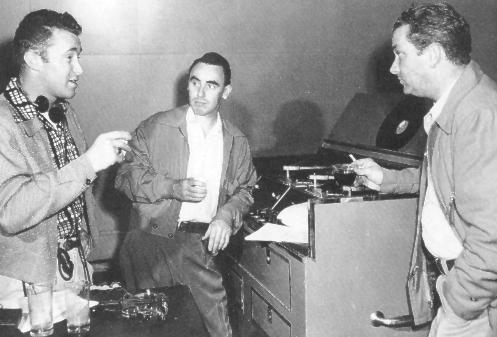 Doc Adams was iconoclastic and grumpy, but McNear's performances became more warm-hearted. In the January 31, 1953 episode "Cavalcade," Doc Adams' backstory is revealed: his real name is Calvin Moore, educated in Boston, and he practiced as a doctor for a year in Richmond, Virginia where he fell in love with a beautiful young woman who was also being courted by a wealthy young man named Roger Beauregard. Beauregard forced Doc into fighting a duel with him, resulting in Beauregard's being shot and killed, but even though it was a fair duel, because Doc was a Yankee and an outsider he was forced to flee. The young girl fled after him and they were married in St. Louis, but two months later she died of typhus. Doc wandered throughout the territories until he settled in Dodge City seventeen years later under the name of "Charles Adams." For sixteen years on television a sign hung over "Doc's" office that read: "Dr. G. Adams". When actor Milburn Stone took over the role on television he was given free rein to choose the character's first name which was revealed in an episode that showcased an intimate friend/ judge who visited the town. The actor chose the surname of a medical researcher named Galen as a first name. It was explained that his parents had high hopes their son would be a physician.

Georgia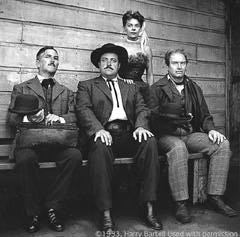 Ellis appeared in the first episode "Billy the Kid" (April 26, 1952) as "Francie Richards," a former girlfriend of Matt Dillon and the widow of a criminal. "Miss Kitty" did not appear on the radio series until the May 10, 1952 episode "Jaliscoe." Kitty's profession was hinted at, but never explicit: in a 1953 interview with Time, MacDonnell declared: "Kitty is just someone Matt has to visit every once in a while. We never say it, but Kitty is a prostitute, plain and simple." (Dunning, 304) The television show portrayed Kitty as a saloon proprietor, not a prostitute.
[edit] Distinction from other radio westerns

Gunsmoke was often a somber program, particularly in its early years. Dunning writes that Dillon "played his hand and often lost. He arrived too late to prevent a lynching. He amputated a dying man's leg and lost the patient anyway. He saved a girl from brutal rapists then found himself unable to offer her what she needed to stop her from moving into...life as a prostitute." (Dunning, 304) Some listeners, such as Dunning, argue the radio version was more realistic. Episodes were aimed at adults and featured some of the most explicit content of their time, including violent crimes, scalpings, massacres, and opium addicts. Many episodes ended on a somber note, and villains often got away with their crimes. Nonetheless, thanks to the subtle scripts and outstanding ensemble cast, over the years the program evolved into a warm, often humorous celebration of human nature.

Apart from the doleful tone, Gunsmoke was distinct from other radio westerns, as the dialogue was often slow and halting, and due to the outstanding sound effects, listeners had a nearly palpable sense of the prairie terrain where the show was set. The effects were subtle but multilayered, giving the show a spacious feel. John Dunning writes: "The listener heard extraneous dialogue in the background, just above the muted shouts of kids playing in an alley. He heard noises from the next block, too, where the inevitable dog was barking."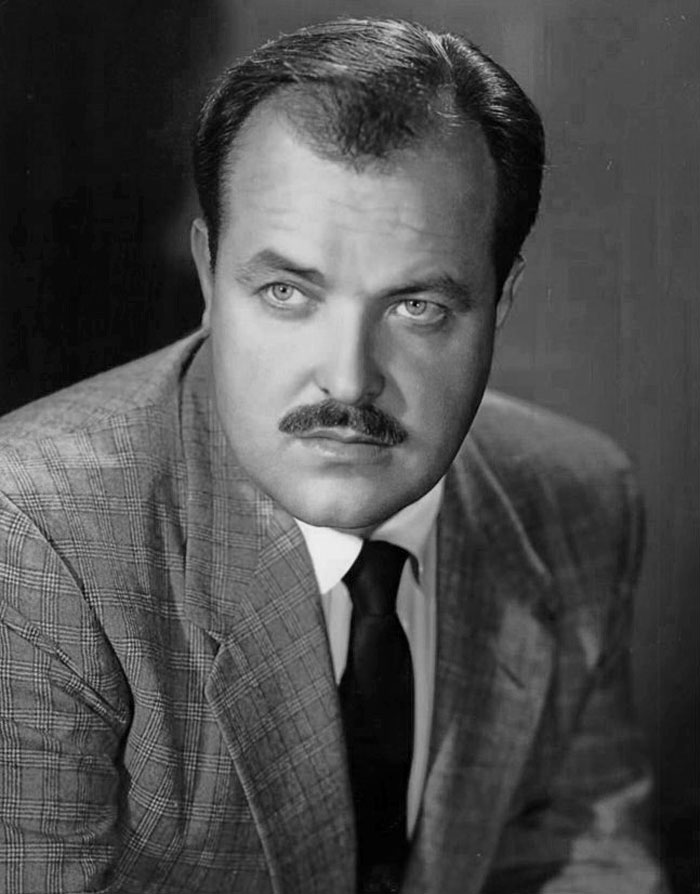 EPISODES LIST
Gunsmoke 52-04-26 (001) Billy the Kid
Gunsmoke 52-05-24 (005) Ben Slade's Saloon
Gunsmoke 52-07-12 (012) The Boughten Bride
Gunsmoke 52-07-26 (014) Gentleman's Disagreement
Gunsmoke 52-08-02 (015) Renegade White
Gunsmoke 52-09-13 (021) Home Surgery
Gunsmoke 52-09-20 (022) Drop Dead
Gunsmoke 52-10-17 (026) Lochinvar
Gunsmoke 52-11-14 (030) The Square Triangle
Gunsmoke 52-11-29 (032) Kitty
Gunsmoke 52-12-20 (035) Xmas Story
Gunsmoke 52-12-27 (036) The Cabin
Gunsmoke 53-01-03 (38) Westbound
Gunsmoke 53-01-17 (039) Paid Killer
Gunsmoke 53-02-07 (042) Cain (reused script)
Gunsmoke 53-02-21 (044) Meshougah
Gunsmoke 53-03-14 (047) Cyclone
Gunsmoke 53-03-21 (048) Pussy Cats
Gunsmoke 53-04-04 (050) Jayhawkers
Gunsmoke 53-04-11 (051) Gonif
Gunsmoke 53-04-18 (052) Bum's Rush
Gunsmoke 53-04-25 (053) The Soldier
Gunsmoke 53-05-02 (054) Tacetta
Gunsmoke 53-05-09 (055) The Buffalo Hunter
Gunsmoke 53-05-23 (057) Print Asper
Gunsmoke 53-06-06 (059) Sundown
Gunsmoke 53-06-13 (060) Spring Term
Gunsmoke 53-07-11 (064) Grass
Gunsmoke 53-07-18 (065) Wild West
Gunsmoke 53-07-25 (066) Hickock
Gunsmoke 53-08-01 (067) Boy
Gunsmoke 53-08-22 (070) Gone Straight
Gunsmoke 53-08-29 (071) Jesse
Gunsmoke 53-09-05 (072) The Sutler
Gunsmoke 53-09-12 (073) Prairie Happy
Gunsmoke 53-09-19 (074) There Was Never a Horse
Gunsmoke 53-09-26 (075) Fawn
Gunsmoke 53-10-03 (076) How to Kill a Friend
Gunsmoke 53-10-31 (080) How to Kill a Woman
Gunsmoke 53-11-07 (081) Stolen Horses
Gunsmoke 53-11-14 (082) Professor Lute Bone
Gunsmoke 53-11-21 (083) Custer
Gunsmoke 53-11-28 (084) Kick Me
Gunsmoke 53-12-05 (085) The Lamb
Gunsmoke 54-01-23 (092) Nina
Gunsmoke 54-01-30 (093) Gunsmuggler
Gunsmoke 54-03-20 (100) Old Friend
Gunsmoke 54-05-15 (108) The Indian Horse
Gunsmoke 54-05-22 (109) Monopoly
Gunsmoke 54-06-12 (112) The Cover Up
Gunsmoke 54-08-02 (120) No Indians (Joseph Kearns)
Gunsmoke 54-09-06 (125) The Promise aka The Handcuffs
Gunsmoke 54-09-20 (127) The F. U.
Gunsmoke 54-12-25 (141) Kitty Lost
Gunsmoke 55-02-05 (147) Cheyennes
Gunsmoke 55-02-19 (149) Poor Pearl
Gunsmoke 55-02-26 (150) Crack-Up (John Dehner)
Gunsmoke 55-03-05 (151) Kite's Reward
Gunsmoke 55-03-12 (152) The Trial (John Dehner)
Gunsmoke 55-03-19 (153) The Mistake
Gunsmoke 55-03-26 (154) Horse Deal
Gunsmoke 55-04-02 (155) Bloody Hands (Alafraganza)
Gunsmoke 55-04-09 (156) Skid Row
Gunsmoke 55-04-30 (159) Reward for Matt
Gunsmoke 55-05-07 (160) Potato Road
Gunsmoke 55-05-14 (161) Robber Bridegroom
Gunsmoke 55-05-21 (162) The Liar from Blackhawk
Gunsmoke 55-05-28 (163) Cow Doctor (Tom Hanley)
Gunsmoke 55-06-11 (165) Trust
Gunsmoke 55-06-18 (166) The Reed Survives (Michael Ann Barrett)
Gunsmoke 55-06-25 (167) The Army Trial
Gunsmoke 55-07-02 (168) General Parsley Smith
Gunsmoke 55-07-09 (169) Uncle Oliver
Gunsmoke 55-07-16 170) 20-20
Gunsmoke 55-07-23 (171) Ben Tolliver's Stud (Norman Macdonnell)
Gunsmoke 55-07-30 (172) Tap Day for Kitty
Gunsmoke 55-08-13 (174) Johnny Red (Virginia Gregg)
Gunsmoke 55-12-25 (194) Twelfth Night (Helen Kleeb)(reused script)
Gunsmoke 56-04-08 (209) Widow's Mite
Gunsmoke 56-05-13 (214) Cows and Cribs (Jeanette Nolan)
Gunsmoke 56-06-10 (218) Daddy-O (John McIntire)
Gunsmoke 56-11-11 (240) Pretty Mama
Gunsmoke 56-12-02 (243) Speak to Me Fair
Gunsmoke 57-01-06 (248) Devil's Hindmost
Gunsmoke 57-01-13 (249) Ozymandias
Gunsmoke 57-04-07 (261) Rock Bottom
Gunsmoke 57-06-16 (271) Summer Night
Gunsmoke 57-07-14 (275) Bloody Hands (Long Branch)(reused script)
Gunsmoke 57-07-21 (276) Kitty Caught (James Nusser)(reused script)
Gunsmoke 57-09-22 (285) Custer (reused script)
Gunsmoke 58-04-06 (313) Yorky (reused script)
Gunsmoke 58-05-10 (317) How to Die for Nothing (May 4th broadcast preempted)(reused script)
Gunsmoke 58-06-29 (325) What the Whisky Drummer Heard (James Nusser)(reused script)
Gunsmoke 59-02-01 (356) The Bobsy Twins
Gunsmoke 59-04-05 (365) Trapper's Revenge
Gunsmoke 59-06-21 (376) Carmen (reused script)
Gunsmoke 59-06-28 (377) Jailbait Janet (reused script)
Gunsmoke 59-07-26 (381) Old Beller
Gunsmoke 59-11-08 (396) Cavalcade (reused script)
Gunsmoke 60-02-21 (411) Mr and Mrs Amber (Virginia Gregg)(reused script)
Gunsmoke 60-11-27 (451) Dirt (reused script)
Gunsmoke 61-04-23 (472) Father and Son
THESE ARE MP3 RECORDINGS
THEY WILL NOT PLAY IN REGULAR CD PLAYERS
CLICK HERE TO KNOW MORE ABOUT mp3
CLICK HERE TO LEARN MORE ABOUT OUR PRODUCTS
We guarantee delivery of your item. If your item doesn't get there or is damaged, please notify us and we'll reship for you.
FULL REFUND IF NOT SATISFIED
Item number
OTR-1CD-BestOfGunsmoke
Currently there are no reviews available for this product. Be the first to write a review.