FREE SHIPPING USA ONLY. International Customers: Please add international shipping: http://m.onesmedia.com/category/313432
HOLLYWOOD STAR TIME/PLAYHOUSE
OLD TIME RADIO - 1 CD-ROM -  66 mp3 - Total Playtime: 31:43:33
Includes: 21 shows from Hollywood Star Playhouse
From the February 7, 1946 edition of the Mason City Globe-Gazette: 
A RADIO PREVIEW of the psychological mystery motion picture, "Shock," will be presented on Hollywood Star Time over KGLO-CBS, Thursday at 6:30 p.m.  A dramatic story of mysterious happenings, "Shock" will feature Lynn Bari and Vincent Price who star in the screen play.
It will be the first time any 20th Century Fox motion picture has ever been presented in a radio version before the picture has been released.
Music for "Shock" has been specially written by composer-conductor Alfred Newman and it will be produced by Joe Rines and directed by Robert L. Redd.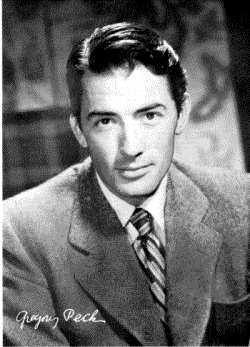 Radio's earliest 'Hollywood Star Time' was a 1944 run of daily, weekday Hollywood interviews produced by the RKO Studios and called RKO's Hollywood Star Time. It was a 15-minute format of promotional interviews. We cite the earlier run to disambiguate it from the 1946 to 1947 run of Hollywood Star Time, produced by CBS as a drama anthology starring the greatest stars of Stage, Screen and Radio of the era.

To underscore the level of talent that the series would employ, CBS persuaded Tyrone Power to perform in the series premiere of January 6, 1946. Power and co-star Jeannie Crain performed Seventh Heaven, the successful romantic drama previously performed on the Broadway stage and produced in Film twice by 20th Century Fox. Tyrone Power had just been released from the Marine Corps and this was his very first public performance since his release.

Initially linked with 20th Century Fox on an exclusive basis, but by the 13th week of broadcasts, 20th Century Fox found itself out of productions to plug through script tie-ins to their production schedule. Their contract with Foote Cone and Belding, the ad firm representing General Motors and Frigidaire, called for 13-week option periods. Finding themselves out of new productions to promote through Hollywood Star Time, 20th Century Fox opted out of their contract with G.M. after the first option period.


This left Hollywood Star Time the latitude to acquire the rights to all of the other studios for their productions and probably came as a mixed blessing to Foote, Cone & Belding and General Motors. The down side of the situation, having lost the exclusive tie-in to 20th Century Fox was that the Film adaptation field was already pretty crowded--and had been for some time. Long running productions such as Lux Radio Theatre, Screen Guild Players in its various incarnations, Theatre of Romance, and Academy Award we're already well-established--or on their way to becoming so at the time. How then to differentiate itself from the other established Film adaptation programs with years of loyal listenership behind them.

To its credit, the half-hour series continued to pull respectable numbers for General Motors/Frigidaire. The arrival of Herbert Marshall as a regular host at about Episode No. 40 provided a familiar--and popular--voice and 'image' to the prestigious program, and Robert Redd's selection of popular productions to adapt to the half-hour format proved to be the right mix in the end. The productions were well adapted by Milton Geiger and the production values and name talent that Frigidaire could afford to attract kept the series viable--and popular--for two almost two seasons.

The production's move to Saturday at Episode No. 23 also placed the production in a far better day and time to compete for--and retain--listeners. The move to Saturdays worked well through the holiday season of 1946, which was really all G.M./Frigidaire could ask of the production.

By far the most appealing portions of the run were the Herbert Marshall hosted programs. One of Hollywood's most beloved stars, Marshall was also lending his talent to G.M and Frigidaire via his The Man Called X. Whatever success Hollywood Star Time continued to achieve was, for Frigidaire in any case, simply more attractive-- and popular--leverage from which to promote its appliances during an era of both stiff competition during post-World War II prosperity--however short-lived.
Actors: Tyrone Power, Gene Tierney, Clifton Webb, William Eythe, Linda Darnell, John Payne, James Dunn, Peggy An Garner, Vincent Price, Lynn Bari, Victor Mature, June Haver, Cornell Wilde, Dana Andrews, Ann Baxter, Henry Fonda, Cesar Romero, Gregory Ratoff, Nancy Guild, Allyn Joslyn, Barbara Whiting, Signe Hasso, John Shepperd, Lloyd Nolan, Betty Grable, Frank Latimore, Vanessa Grown, Lee Cobb, Charles Bickford, Douglas Fairbanks Jr., Roddy McDowell, William Eythe, George Montgomery, Ida Lupino, Rex Harrison, George Brent, Joan Bennett, Dick Powell, Alan Ladd, Robert Young, Charles Laughton, Eddie Bracken, Diana Lynn, Robert Montgomery, Brian Donlevy, Joan Caulfield, Robert Cummings, Sidney Greenstreet, Herbert Marshall, Sylvia Sidney, Dane Clark, Maria Goulavitch, Judy Garland, Joan Blondell, John Lund, Walter Pidgeon, Lucille Ball, Frank MOrgan, Teresa Wright, Dennis Day, John Hodiak, Virginia Bruce, George Burns, Gracie Allen, Ann Blythe, James Dunn, Margaret O'Brien, Mickey Rooney, Hal Peary, Jane Wyman, Ann Todd, Cary Grant, Marguerite Chapman, Bob Hope, Jeanne Crain, Frank Nelson, Joseph Kearns, Lurene Tuttle, Elliott Lewis, Leo Cleary, Gale Gordon, Cy Kendall, Fred Howard, Ben Alexander, Burl Ives, Ernest Whitman, Conrad Binyon, Sharon Douglas, George Sorel, Carlton Young, Faye Marlowe, Herbert Rollins, Jerry Farber, John Brown, Linda Darnell, Vanessa Brown,l Pedro De Cordoba, Verna Felton, Ben Alexander, Ken Christy, Howard McNear, Cathy Lewis, David Ellis, Gerald Mohr, Jay Novello, Margaret Brayton, Raymond Lawrence, Mary Jane Croft, Dick Powell, James Eagles, Martha Wentworth, Mary Astor, Mike Mazurki, Olivia De Havilland, Reed Hadley, Al Hill Jr., Edmond MacDonald, Sharon Douglas, Gloria Blondell, Theodore Von Eltz, Harry Bartell, Elliott Reid, Jim Backus, Jane Morgan
SHOWS LIST
Hollywood Star Time 46-01-06 (01) Seventh Heaven
Hollywood Star Time 46-01-13 (02) Laura
Hollywood Star Time 46-01-20 (03) Daytime Wife
Hollywood Star Time 46-01-27 (04) A Tree Grows in Brooklyn
Hollywood Star Time 46-02-03 (05) Shock
Hollywood Star Time 46-02-10 (06) My Gal Sal
Hollywood Star Time 46-02-10 (06)My Gal Sal
Hollywood Star Time 46-02-17 (07) The Mark of Zorro
Hollywood Star Time 46-03-03 (09) Swamp Water
Hollywood Star Time 46-03-10 (10) The Return of Frank James
Hollywood Star Time 46-03-17 (11) Cafe Metropole
Hollywood Star Time 46-03-24 (12) Junior Miss
Hollywood Star Time 46-03-31 (13) Strange Triangle
Hollywood Star Time 46-04-07 (14) Hangover Square
Hollywood Star Time 46-04-21 (16) Song of Bernadette
Hollywood Star Time 46-04-28 (17) Kidnapped
Hollywood Star Time 46-05-05 (18) The House on 92nd Street
Hollywood Star Time 46-05-12 (19) Riders of the Purple Sage
Hollywood Star Time 46-05-19 (20) The Lodger
Hollywood Star Time 46-05-26 (21) The Man Who Broke the Bank at Monte Carlo
Hollywood Star Time 46-06-02 (22) Second Honeymoon
Hollywood Star Time 46-06-08 (01) Murder, My Sweet
Hollywood Star Time 46-06-15 (02) Morning Glory
Hollywood Star Time 46-06-22 (03) Double Indemnity
Hollywood Star Time 46-06-29 (04) It Happened Tomorrow
Hollywood Star Time 46-07-06 (05) The Suspect
Hollywood Star Time 46-07-13 (06) Christmas in July
Hollywood Star Time 46-07-20 (07) Mr. and Mrs. Smith
Hollywood Star Time 46-07-27 (08) Hot Spot
Hollywood Star Time 46-08-03 (09) The Major and the Minor
Hollywood Star Time 46-09-28 (17) The Most Dangerous Game
Hollywood Star Time 46-11-23 (25) Scandal in Paris
Hollywood Star Time 46-12-14 (28) Mad About Music
Hollywood Star Time 47-01-04 (31) Captain January
Hollywood Star Time 47-01-11 (32) It's a Date
Hollywood Star Time 47-01-18 (33) June Moon
Hollywood Star Time 47-01-25 (34) Elmer, the Great
Hollywood Star Time 47-02-01 (35) Hired Wife
Hollywood Star Time 47-02-08 (36) The Letter
Hollywood Star Time 47-02-15 (37) Talk of the Town
Hollywood Star Time 47-02-22 (38) Journey into Fear
Hollywood Star Time 47-03-01 (39) It Started with Eve
Hollywood Star Time 47-03-08 (40) My Name Is Julie Rose
Hollywood Star Time - Strange Triangle (AFRS)
Hollywood Star Time - The Continental - Phil Harris and Barry Fitzgerald

Hollywood Star Playhouse 50-06-19 (009) Venom
Hollywood Star Playhouse 50-09-18 (022) A Question of Time
Hollywood Star Playhouse 50-10-09 (025) Of Night and the River
Hollywood Star Playhouse 50-11-13 (030) Exhibit A
Hollywood Star Playhouse 51-01-15 (039) Statement in Full
Hollywood Star Playhouse 51-01-29 (041) Later Than You Think
Hollywood Star Playhouse 51-02-05 (042) Calculated Risk
Hollywood Star Playhouse 51-07-09 (064) Knee High to a Corpse
Hollywood Star Playhouse 51-07-26 (066) I'm a Coward
Hollywood Star Playhouse 51-08-16 (069) An Obit for Joe
Hollywood Star Playhouse 51-09-20 (074) Hour of Truth
Hollywood Star Playhouse 52-01-10 (090) The Frontier
Hollywood Star Playhouse 52-04-13 (099) The Six Shooter
Hollywood Star Playhouse 52-04-27 (101) Nor Gloom of Night
Hollywood Star Playhouse 52-05-18 (104) Safari
Hollywood Star Playhouse 52-08-17 (117) Haunt Me Not
Hollywood Star Playhouse 52-09-07 (120) The Tenth Planet
Hollywood Star Playhouse 52-11-02 (128) The Big One
Hollywood Star Playhouse xx-xx-xx Hour Of Truth-VincentPrice
Hollywood Star Playhouse xx-xx-xx Nightand The River-Joseph Cotton
Hollywood Star Playhouse xx-xx-xx The Tenth Planet
THESE ARE MP3 RECORDINGS
THEY WILL NOT PLAY IN REGULAR CD PLAYERS
CLICK HERE TO KNOW MORE ABOUT mp3
CLICK HERE TO LEARN MORE ABOUT OUR PRODUCTS
We guarantee delivery of your item. If your item doesn't get there or is damaged, please notify us and we'll reship for you.
FULL REFUND IF NOT SATISFIED
Item number
OTR-1CD-HollywoodStarTime
Currently there are no reviews available for this product. Be the first to write a review.