FREE SHIPPING USA ONLY. International Customers: Please add international shipping: http://m.onesmedia.com/category/313432
A DATE WITH THE DUKE (DUKE ELLINGTON)
OLD TIME RADIO - 1 CD - 26 mp3 - Total Playtime: 13:04:00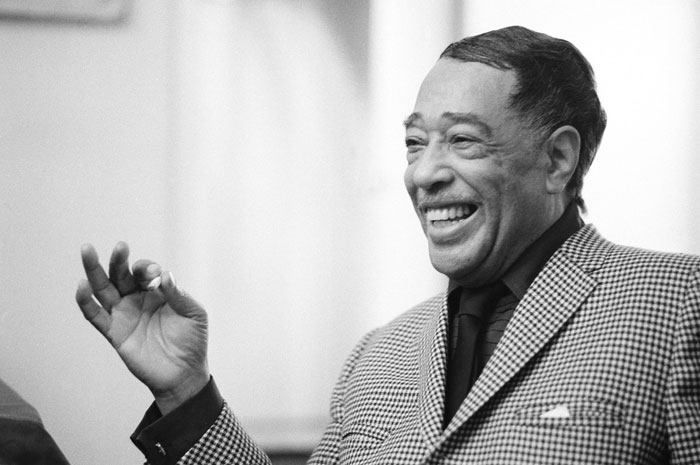 Duke Ellington became one of the most influential artists in the history of recorded music, and is largely recognized as one of the greatest figures in the history of jazz, though his music stretched into various other genres, including blues, gospel, movie soundtracks, popular, and classical. His career spanned five decades and included leading his orchestra, composing an inexhaustible songbook, scoring for movies, and world tours. Due to his inventive use of the orchestra, or big band, and in part to his refined public manner and extraordinary charisma, he is generally considered to have elevated the perception of jazz to an artistic level on par with that of classical music. His reputation increased after his death, and he received a special award citation from the Pulitzer Prize Board in 1999.
Ellington called his music "American Music" rather than jazz, and liked to describe those who impressed him as "beyond category." These included many of the musicians who were members of his orchestra, some of whom are considered among the best in jazz in their own right, but it was Ellington who melded them into one of the most well-known jazz orchestral  units in the history of jazz. He often composed specifically for the style and skills of these individuals, such as "Jeep's Blues" for   Johnny Hodged, "Concerto for Cootie" for Cootie Williams, which later became "Do nothing Till You Hear From Me" with Bob Russell's lyrics, and "The Mooche" for Tricky Sam Nanton and Bubber Miley. He also recorded songs written by his bandsmen, such as Juan Tizol''s "Caravan" and "Perdido" which brought the 'Spanish Tinge' to big-band jazz. Several members of the orchestra remained there for several decades. After 1941, he frequently collaborated with composer-arranger-pianist Billy Strayhorn, whom he called his "writing and arranging companion." Ellington recorded for many American record companies, and appeared in several films.
Ellington led his band from 1923 until his death in 1974. His son Mercer Ellington, who had already been handling all administrative aspects of his father's business for several decades, led the band until his own death from cancer in 1996. At that point, the band dissolved. Paul Ellington, Mercer's youngest son and executor of the Duke Ellington estate, kept "The Duke Ellington Orchestra." going from Mercer's death onwards.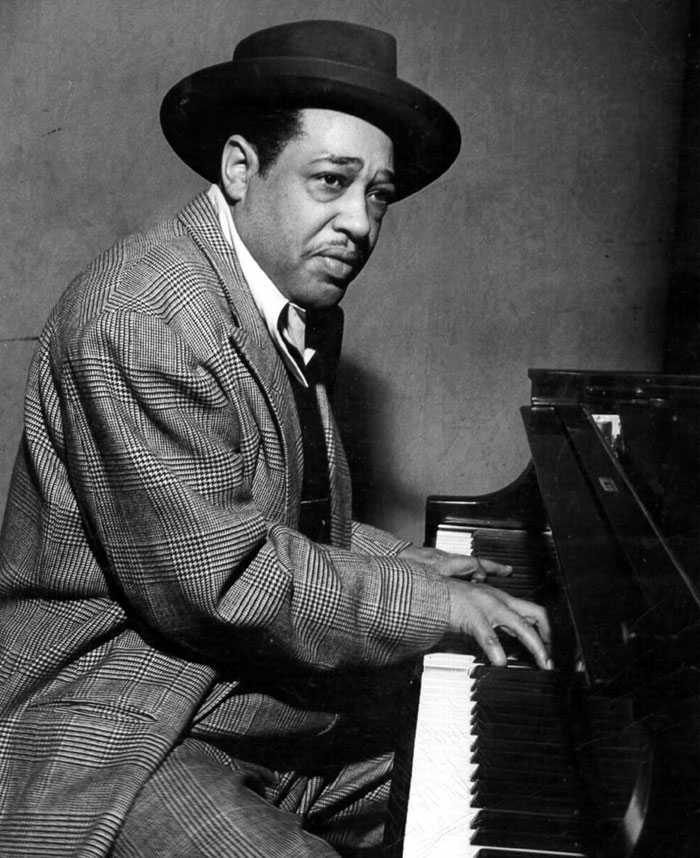 EPISODES LIST
A Date with the Duke 02 450427 First Song Bluetopia
A Date with the Duke 03 450428 First Song Midriff
A Date with the Duke 06 450519 First Song Teardrops in the Rain
A Date with the Duke 07 450512 First Tune Cargegie Blues
A Date with the Duke 08 450505 First Song - Blutopia
A Date with the Duke 15 450609 First Tune Blue Is The Night
A Date with the Duke 23 1st Song Mood To Be Wooed
A Date with the Duke 24 1st Song Blutopia
A Date with the Duke 25 1st Song Blue Belles of Harlem
A Date with the Duke 26 1st Song Perfume Suite
A Date with the Duke 27 1st Song Autumn Serenade
A Date with the Duke 29 1st Song Caravan
A Date with the Duke 32 451117 First Song Walking With My Honey
A Date with the Duke 33 450000 First Song Can't You Read Between Those Lines
A Date with the Duke 39 ( Duke Ellington )
A Date with the Duke 52 1st Song Way Low
A Date with the Duke 57 1st Song Ultra Blue
A Date with the Duke 59 1st Song Johnny Come Lately
A Date with the Duke 61 1st Song Clementine
A Date with the Duke 64 2nd Song Three-Cent Stamp
A Date with the Duke 66 1st Song Black, Brown and Beige
A Date with the Duke 73 1st Song The Eighth Veil
A Date with the Duke 79 1st Song Just A-Sittin' and A-Rockin
A Date with the Duke Duke Ellington Broadcast From The Paradise
A Date with the Duke The 400 Show No. 5 ( Duke Ellington )
Bing Crosby Show 45-01-18 Kraft-Duke Ellington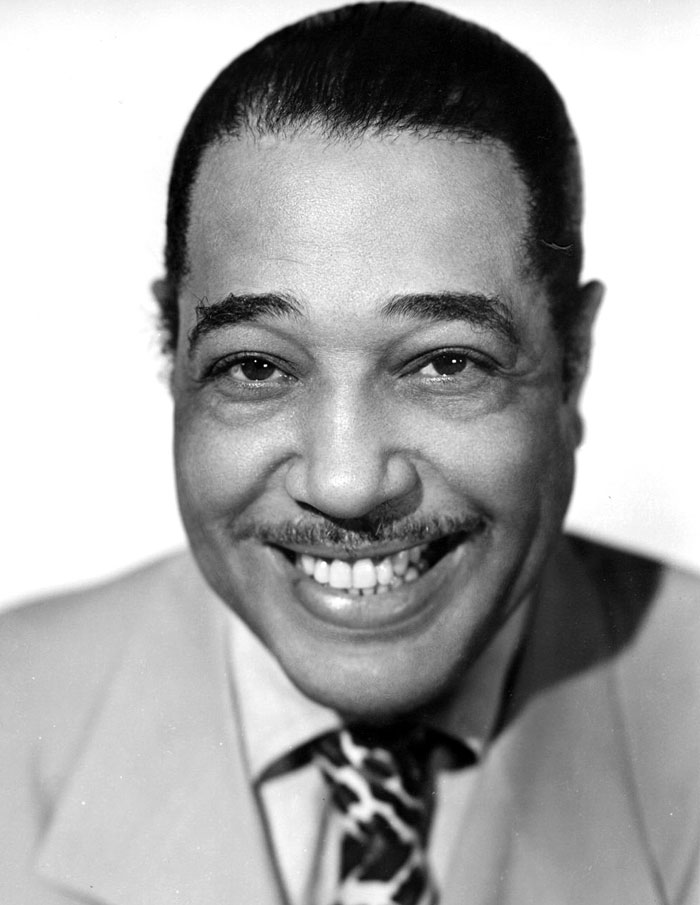 THESE ARE MP3 RECORDINGS
THEY WILL NOT PLAY IN REGULAR CD PLAYERS
CLICK HERE TO KNOW MORE ABOUT mp3
CLICK HERE TO LEARN MORE ABOUT OUR PRODUCTS
We guarantee delivery of your item. If your item doesn't get there or is damaged, please notify us and we'll reship for you.
FULL REFUND IF NOT SATISFIED
Item number
OTR-1CD-ADateWithTheDuke
Currently there are no reviews available for this product. Be the first to write a review.