FREE SHIPPING USA ONLY. International Customers: Please add international shipping: http://m.onesmedia.com/category/313432
REX STOUT COLLECTION
OLD TIME RADIO - 2 CD - 55 mp3 - Total Playtime: 31:07:59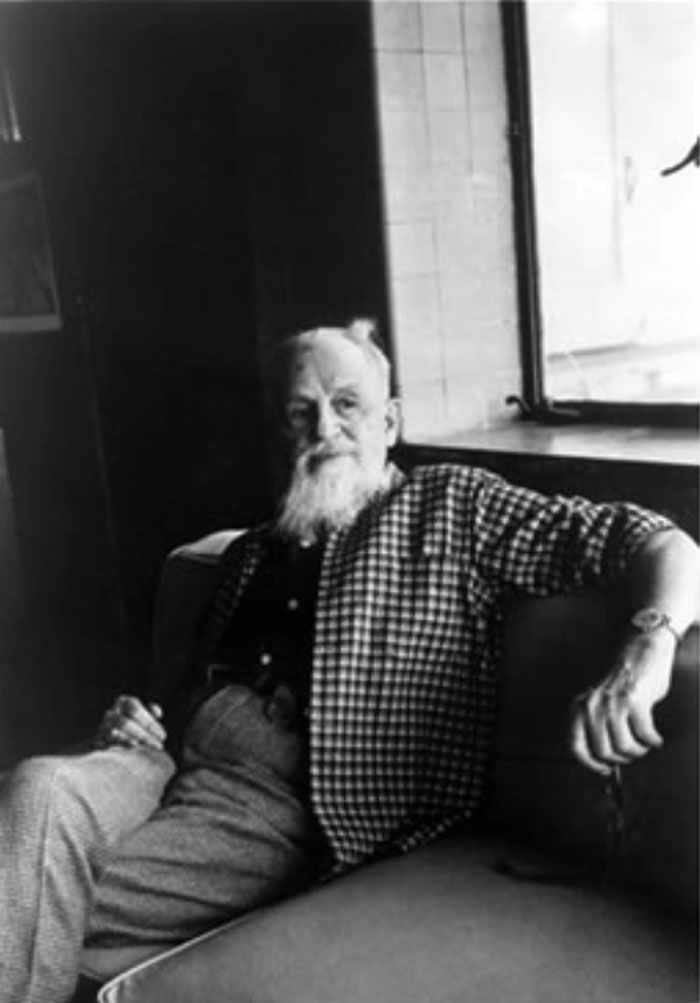 Rex Todhunter Stout (December 1, 1886 – October 27, 1975) was an American writer noted for his detective fiction. Stout is best known as the creator of the larger-than-life fictional detective Nero Wolfe, described by reviewer Will Cuppy as "that Falstaff of detectives. The Nero Wolfe stories are narrated by Wolfe's assistant Archie Goodwin, who is presented as having recorded the cases of the detective genius from 1934 to 1975 (A Family Affair).
In 1959 Stout received the Mystery Writers of America's Grand Master Award. The Nero Wolfe corpus was nominated Best Mystery Series of the Century at Bouchercon 2000, the world's largest mystery convention, and Rex Stout was nominated Best Mystery Writer of the Century.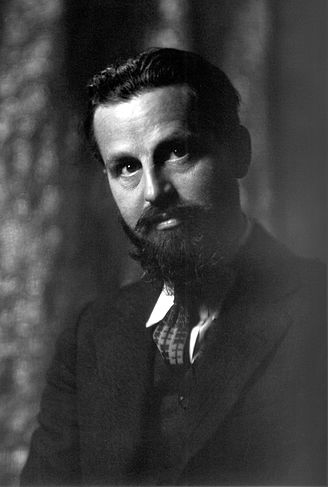 Radio broadcasts
Information Please (NBC)
Rex Stout was a guest panelist on Information Please, Clifton Fadiman's famous quiz show, at least four times. He joined regular panelists John Kieran and Franklin P. Adams for broadcasts on March 28, 1939 (with Moss Hart); August 29, 1939 (with linguist Wilfred J. Funk); September 26, 1939 (with Carl Van Doren); and April 18, 1941 (with Henry H. Curran, chief magistrate of Manhattan).

Invitation to Learning (CBS)
In late January 1942 Rex Stout joined Jacques Barzun and Elmer Davis in a discussion of The Adventures of Sherlock Holmes on Mark Van Doren's popular CBS radio show, Invitation to Learning. Van Doren included a transcript in his 1942 book, The New Invitation to Learning: The Essence of the Great Books of All Times, published by Random House.
Our Secret Weapon (CBS)

On August 9, 1942, Rex Stout conducted the first of 62 wartime broadcasts of Our Secret Weapon – the truth – on CBS Radio. The idea for the counterpropaganda series had been that of Sue Taylor White, wife of Paul White, the first director of CBS News. Research was done under White's direction.
"Hundreds of Axis propaganda broadcasts, beamed not merely to the Allied countries but to neutrals, were sifted weekly," Stout's biographer John McAleer wrote. "Rex himself, for an average of twenty hours a week, pored over the typewritten yellow sheets of accumulated data ... Then, using a dialogue format – Axis commentators making their assertions, and Rex Stout, the lie detective, offering his refutations – he dictated to his secretary the script of the fifteen-minute broadcast."

By November 1942 Berlin Radio was reporting that "Rex Stout himself has cut his own production in detective stories from four to one a year and is devoting the entire balance of his time to writing official war propaganda." Newsweek described Stout as "stripping Axis short-wave propaganda down to the barest nonsensicals ... There's no doubt of its success."

Television appearances

Omnibus, "The Fine Art of Murder" (ABC)
Rex Stout appeared in the December 9, 1956, episode of Omnibus, a cultural anthology series that epitomized the golden age of television. Hosted by Alistair Cooke and directed by Paul Bogart, "The Fine Art of Murder" was a 40-minute segment described by Time magazine as "a homicide as Sir Arthur Conan Doyle, Edgar Allan Poe [and] Rex Stout would variously present it." The author is credited as appearing along with Gene Reynolds (Archie Goodwin), Robert Eckles (Nero Wolfe), James Daly (narrator), Dennis Hoey (Arthur Conan Doyle), Felix Munro (Edgar Allan Poe), Herbert Voland (M. Dupin) and Jack Sydow. Writer Sidney Carroll received the 1957 Edgar Award for Best Episode in a TV Series. "The Fine Art of Murder" is in the collection of the Library of Congress and screened in its Mary Pickford Theater February 15, 2000.
The Dick Cavett Show (ABC)

Rex Stout was a guest on Dick Cavett's ABC-TV talk show on September 2, 1969.
SHOWS LIST
Archie Goodwin
Author Meets The Critics 49-01-02 Larks In The Popcorn
Information Please 39-03-28 Rex Stout Moss Hart
Information Please 39-08-29 Guest - Rex Stout, Wilford Funk - Rex Stout Wilford Funk
Information Please 39-09-26 Rex Stout Carl Van Doren
Information Please 41-04-18 Rex Stout, Henry Curran - Chief Magistrate
Nero Wolfe 430705 The Last Laugh Murder
Nero Wolfe 501020 01 Stamped for Murder
Nero Wolfe 501027 02 The Care Worn Cuff
Nero Wolfe 501103 03 The Dear, Dead Lady
Nero Wolfe 501117 05 The Careless Cleaner
Nero Wolfe 501124 06 The Beautiful Archer
Nero Wolfe 501201 07 The Brave Rabbit
Nero Wolfe 501208 08 The Impolite Corpse
Nero Wolfe 501215 09 The Girl Who Cried Wolf
Nero Wolfe 501222 10 The Slaughtered Santas
Nero Wolfe 501229 11 The Bashful Body
Nero Wolfe 510105 12 Deadly Sell-Out
Nero Wolfe 510112 13 The Killer Cards
Nero Wolfe 510119 14 The Calculated Risk
Nero Wolfe 510126 15 The Phantom Fingers
Nero Wolfe 510202 16 The Vanishing Shells
Nero Wolfe 510216 17 The Party for Death
Nero Wolfe 510223 18 The Malevolent Medic
Nero Wolfe 510302 19 The Hasty Will
Nero Wolfe 510309 20 The Disappearing Diamonds
Nero Wolfe 510316 21 The Midnight Ride
Nero Wolfe 510323 22 The Final Page
Nero Wolfe 510330 23 The Tell-Tale Ribbon
Nero Wolfe 510406 24 A Slight Case of Perjury
Nero Wolfe 510420 25 The Lost Heir
Nero Wolfe 510427 26 Room 304 (Last Episode)
Nero Wolfe 820116 01 Disguise For Murder
Nero Wolfe 820123 02 Before I Die
Nero Wolfe 820130 03 Counterfeit for Murder
Nero Wolfe 820206 04 The Cop Killer
Nero Wolfe 820213 05 Christmas Party
Nero Wolfe 820220 06 Cordially Invited to Meet Death
Nero Wolfe 820227 07 Man Alive
Nero Wolfe 820306 08 Instead of Evidence
Nero Wolfe 820313 09 Eeny Meeny Murder Mo
Nero Wolfe 820320 10 The Squirt and the Monkey
Nero Wolfe 820327 11 The Next Witness
Nero Wolfe 820403 12 Death of a Demon
Nero Wolfe 820410 13 Murder is No Joke
Nero Wolfe Readings - Not Quite Dead Enough 1
Nero Wolfe Readings - Not Quite Dead Enough 2
Nero Wolfe Readings - The Doorbell Rang 1
Nero Wolfe Readings - The Doorbell Rang 2
Nero Wolfe Readings - The Doorbell Rang 3
Nero Wolfe Readings - The Doorbell Rang 4
Our Secret Weapon - The Truth - 42-08-30
Rex Stout
Sound Bites 420830 - CBS Our Secret Weapon The Truth
Whatever Became Of Nero Wolf
THESE ARE MP3 RECORDINGS
THEY WILL NOT PLAY IN REGULAR CD PLAYERS
CLICK HERE TO KNOW MORE ABOUT mp3
CLICK HERE TO LEARN MORE ABOUT OUR PRODUCTS
We guarantee delivery of your item. If your item doesn't get there or is damaged, please notify us and we'll reship for you.
FULL REFUND IF NOT SATISFIED
Item number
OTR-2CD-RexStout
Currently there are no reviews available for this product. Be the first to write a review.