FREE SHIPPING USA ONLY. International Customers: Please add international shipping: http://m.onesmedia.com/category/313432
THE MEN FROM THE MINISTRY
OLD TIME RADIO - 1 CD - 13 mp3 - Total Playtime: 4:47:00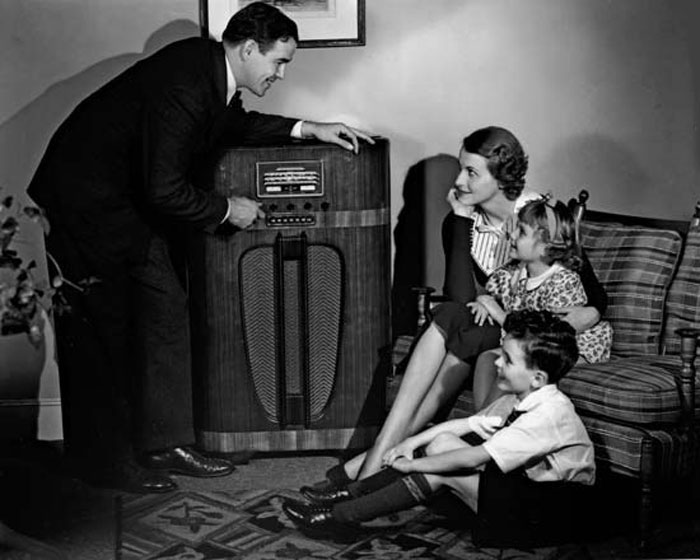 The Men from the Ministry was a British radio comedy series broadcast between 1962 and 1977, starring Wilfrid Hyde-White, Richard Murdoch and, from 1966, when he replaced Hyde-White, Deryck Guyler. Written and produced by Edward Taylor with contributions from John Graham, and with some early episodes written by Johnnie Mortimer and Brian Cooke, it ran for 14 series, totalling 147 half-hour episodes. A further 14 episodes were made by the Transcription Service in 1980 but never broadcast until 2012.  Versions were made by YLE in Finland, Sveriges Radio (SR) in Sweden, and Springbok Radio in South Africa, where it was made into a feature-length film.
The series was about lazy, bungling, incompetent civil servants, "Number One" - Roland Hamilton-Jones (Wilfrid Hyde-White) and later Deryck Lennox-Brown (Deryck Guyler), "Number Two" - Richard Lamb (Richard Murdoch), with their dim, typo-prone, teenage secretary, Mildred Murfin (Norma Ronald), all watched-over by the lecherous, pompous, self-seeking Permanent Under-Secretary Sir Gregory Pitkin (Roy Dotrice and later Ronald Baddiley), all members of the British Civil Service based in Whitehall. The stories centered on their General Assistance Department (analogous to the "Department of Administrative Affairs" in the later Yes Minister), which helps other governmental departments. Instead of assistance, the department creates mix-ups, misunderstandings and cock-ups that lead to a telling-off from Sir Gregory, who sees his 'hard earned' Civil Service career and pension disappearing.
In one 1960s episode, "The Big Rocket", General Assistance Department is put in charge of publicity for Britain's almost non-existent space programme.
In another episode, "The Whitehall Castaways", Lennox-Brown, Lamb and Mildred row to an island in a lake in Regent's Park, General Assistance having been told to ensure the safety of a great bustard, a rare bird that is nesting there.
The characters are portrayed as inept, subject to greed, selfishness and incompetence. However, malice was never a factor and all the humour was light-hearted. There was also a little broad satire in many episodes. Later series tended to recycle older scripts, just people and places being changed.
EPISODES LIST
Men From The Ministry 621029 - [0101] Great Footwear Scandal
Men From The Ministry 621106 - [0102] The Big Rocket
Men From The Ministry 621113 - [0103] Strictly For The Birds
Men From The Ministry 621120 - [0104] French Cricket
Men From The Ministry 621127 - [0105] War With The Isle Of Wight
Men From The Ministry 621204 - [0106] Moderately Important Perso
Men From The Ministry 621211 - [0107] The Rhubarb Pirates
Men From The Ministry 621218 - [0108] A Matter Of Form
Men From The Ministry 630101 - [0110] Spy In The Black Pinstripe
Men From The Ministry 650801 - [0202] Something About a Soldier
Men From The Ministry 670305 - [0313] A Slight Case of Demolition
Men From The Ministry 700630 - [0601] Bye-bye Mildred
Men From The Ministry 750630 - [1106] This, Vat and the Other
THESE ARE MP3 RECORDINGS
THEY WILL NOT PLAY IN REGULAR CD PLAYERS
CLICK HERE TO KNOW MORE ABOUT mp3
CLICK HERE TO LEARN MORE ABOUT OUR PRODUCTS
We guarantee delivery of your item. If your item doesn't get there or is damaged, please notify us and we'll reship for you.
FULL REFUND IF NOT SATISFIED
Item number
OTR-1CD-MenFromTheMinistry
Currently there are no reviews available for this product. Be the first to write a review.