FREE SHIPPING USA ONLY. International Customers: Please add international shipping: http://m.onesmedia.com/category/313432
AMPOL SHOW
OLD TIME RADIO - 1 CD - 11 mp3 - Total Playtime: 4:11:18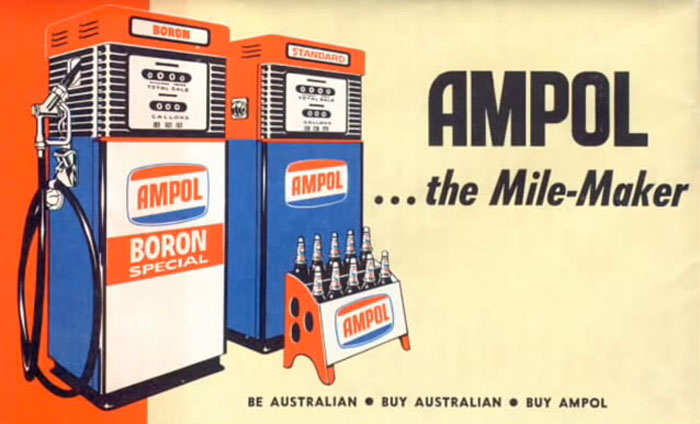 Australian Radio game show. Includes Big Jackpots, Tongue-twisters, Yes-No, Limmericks
and The Mystery Melody, all carrying big cash prizes.
Contributors: Jack Davey (CPR), Ampol Oil Co. (SPO)
Episode duration: 30 mins
John Andrew Davey (8 February 1907 – 14 October 1959) was a New Zealand-born star of Australian radio in the 1930s, '40s and '50s.
Davey soon had his own breakfast show, a daytime quiz, an evening variety programme and voiceover work for Fox Movietone newsreels.

Abandoning his singing career, he adopted his trademark greeting of "Hi Ho, Everybody" and became Australia's highest paid and most popular radio performer.

He was a notorious gambler, and those close to him say he often spent money more quickly than he could earn it. But he was always confident of his ability to earn ever-increasing amounts to maintain his expensive lifestyle.

His first quiz show, "That's What You Think", began on 2GB in 1934, and by 1935 Jack was taken off the breakfast shift, because he was more valuable to the station as a host of its prime-time evening programs. At the same time he became the voice of Fox-Movietone newsreels, a position he held continuously for 25 years.
Davey had had a love affair with cars for most of his life, and when the first Redex Reliability Trial (a round-Australia rally) was announced, he was one of the first to enter. With co-driver Lou Moss, he took a Ford Customline on the marathon in 1953. But his health was already beginning to deteriorate, and doctors were called after he collapsed with heart problems, at the home of friends later that year.

Despite his health problems, Davey increased his radio work and also took part in the second Redex Trial in 1954. However that proved too much for him, and shortly after returning to Sydney he suffered a second collapse, and was admitted to St Luke's Hospital. Doctors told him he had to ease his workload, but even while he was in hospital he continued to write his newspaper column and do radio shows. His doctors succeeded in banning him from the 1955 Redex trial. Though he did take part in the Ampol round-Australia reliability trial in 1956, again driving a Ford Customline, and the 1957 and 1958 Ampol trials, driving Chryslers.
EPISODES LIST
Ampol Show - Eddie Cochran - Whole Lotta Shakin Goin On
Ampol Show - Mavis Bramston Show - Ampol promo
Ampol Show - 56-04-13 Louis Armstrong
Ampol Show - Christmas Edition (Fragment)
Ampol Show - Jack Davey
Ampol Show - 175 Number Please (Jack Davey, Bob Hope)
Ampol Show - 227 Unknown Title
Ampol Show - 310 Parkes
Ampol Show - 328 Sth Melbourne Town Hall
Ampol Show - 364 Liverpool
Ampol Show - 365 Orange
THESE ARE MP3 RECORDINGS
THEY WILL NOT PLAY IN REGULAR CD PLAYERS
CLICK HERE TO KNOW MORE ABOUT mp3
CLICK HERE TO LEARN MORE ABOUT OUR PRODUCTS
We guarantee delivery of your item. If your item doesn't get there or is damaged, please notify us and we'll reship for you.
FULL REFUND IF NOT SATISFIED
Item number
OTR-1CD-AmpolShow
Currently there are no reviews available for this product. Be the first to write a review.