FREE SHIPPING USA ONLY. International Customers: Please add international shipping: http://m.onesmedia.com/category/313432
JOHN GARFIELD COLLECTION
OLD TIME RADIO - 1 CD - 42 mp3 - Total Playtime: 23:01:26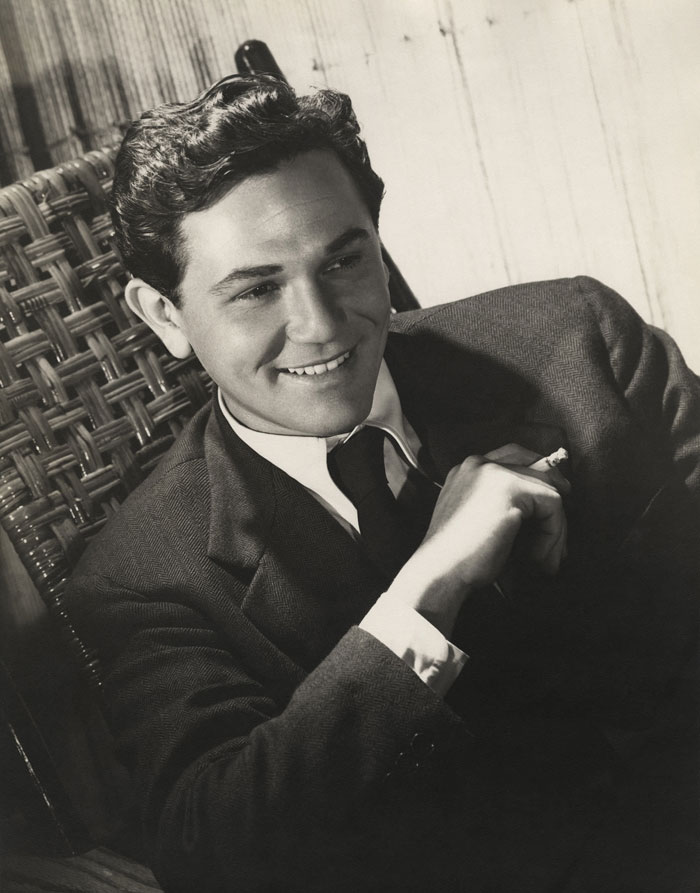 John Garfield (March 4, 1913 – May 21, 1952) was an American actor adept at playing brooding, rebellious, working-class characters. He grew up in poverty in Depression-era New York City and in the early 1930s became an important member of the Group Theater. In 1937, he moved to Hollywood, eventually becoming one of Warner Bros.' major stars. Called to testify before the U.S. Congressional House Committee on Un-American Activities (HUAC), he denied Communist affiliation and refused to "name names," effectively ending his film career. Some have claimed that the stress of this incident led to his premature death at 39 from a heart attack. Garfield is acknowledged as a predecessor of such Method actors as Montgomery Clift, Marlon Brando, and James Dean.
Garfield received feature billing in his next role, that of Henry the office boy, in Elmer Rice's play Counsellor-at-Law starring Paul Muni. The play ran for three months, made an eastern tour and returned for an unprecedented second return engagement, only closing when Muni was contractually compelled to return to Hollywood to make a film for Warners. At this point the Warner company expressed an interest in Garfield and sought to arrange a screen test. He turned them down.

Garfield's former colleagues Crawford, Clurman and Strasburg had begun a new theater collective, calling it simply "the Group," and Garfield lobbied his friends hard to get in. After months of rejection he began frequenting the inside steps of the Broadhurst Theater where the Group had its offices. Cheryl Crawford noticed him one day and greeted him warmly. Feeling encouraged, he made his request for apprenticeship. Something intangible impressed her and she recommended him to the other directors. They made no dissent.

Clifford Odets had been a close friend of Garfield from the early days in the Bronx. After Odets' one-act play Waiting for Lefty became a surprise hit, the Group announced it would mount a production of his full length drama Awake and Sing. At the playwright's insistence, Garfield was cast as Ralph, the sensitive young son who pled for "a chance to get to first base." The play opened in February 1935 and Garfield was singled out by critic Brooks Atkinson for having a "splendid sense of character development." Garfield's apprenticeship was officially over; he was voted full membership by the company. Odets was the man of the moment and he claimed to the press that Garfield was his "find"; that he would soon write a play just for him. That play would turn out to be Golden Boy and when Luther Adler was cast in the lead role instead, a disillusioned Garfield began to take a second look at the overtures being made by Hollywood.
Garfield had been approached by Hollywood studios before—both Paramount and Warners offering screen tests—but talks had always stalled over a clause he wanted inserted in his contract, one that would allow him time off for stage work. Now Warner Bros. acceded to his demand and Garfield signed a standard feature-player agreement—seven years with options—in Warner's New York office. Many in the Group were livid over what they considered his betrayal. Elia Kazan's reaction was different, suggesting that the Group did not so much fear that Garfield would fail, but that he would succeed. Jack Warner's first order of business was a change of name to John Garfield.

After many false starts he was finally cast in a supporting, yet crucial role as a tragic young composer in a Michael Curtiz film titled Four Daughters. After the picture's release in 1938, he received wide critical acclaim and a nomination for the Academy Award for Best Supporting Actor. The studio quickly revised Garfield's contract—designating him a star player rather than a featured one—for seven years without options. They also created a name-above-the-title vehicle for him titled: They Made Me a Criminal. Before the breakout success of Daughters Garfield had made a B movie feature called Blackwell's Island. Not wanting their new star to appear in a low-budget film, Warners ordered an A movie upgrade by adding an additional $100,000 to its budget and recalling its director Michael Curtiz to shoot newly scripted scenes.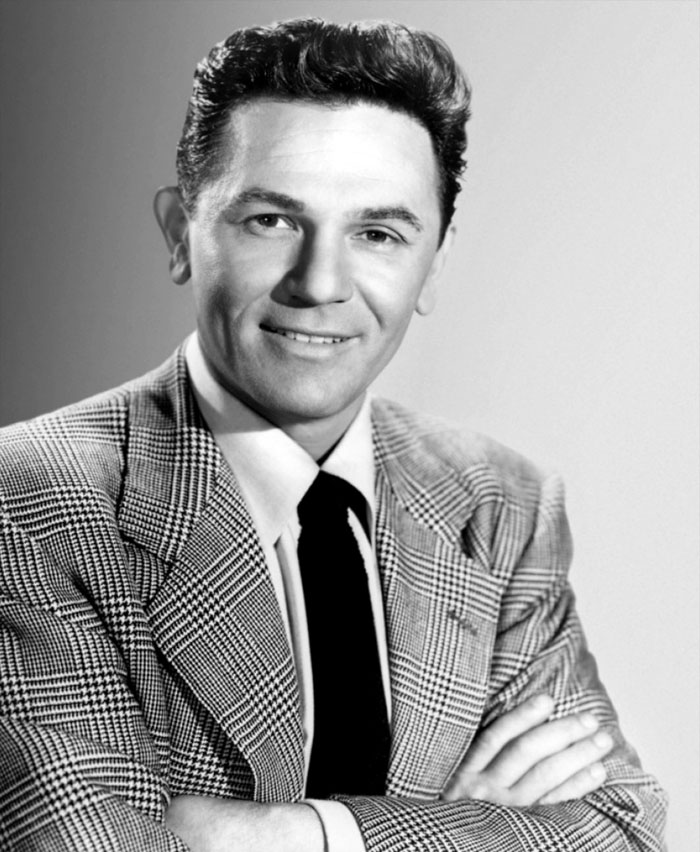 Garfield's debut had a cinematic impact difficult to conceive in retrospect. As biographer Lawrence Swindell put it:

"Garfield's work was spontaneous, non-actory; it had abandon. He didn't recite dialogue, he attacked it until it lost the quality of talk and took on the nature of speech. The screen actor had been dialogue's servant, but now Julie had switched those roles. Like Cagney, he was an exceptionally mobile performer from the start of his screen career. These traits were orchestrated with his physical appearance to create a screen persona innately powerful in the sexual sense. What Warners saw immediately was that Garfield's impact was felt by both sexes. This was almost unique."

His "honeymoon" with Warners over, Garfield entered a protracted period of conflict with the studio, they attempting to cast him in crowd-pleasing melodramas like Dust Be My Destiny and he insisting on quality scripts that would offer a challenge and highlight his versatility. The result was often a series of suspensions, Garfield refusing an assigned role and Warners refusing to pay him. Garfield's problem was the same problem shared by any actor working in the studio system of the 1930s: by contract the studio had the right to cast him in any project they wanted to. But, as Robert Nott explains, "To be fair, most of the studios had a team of producers, directors, and writers who could pinpoint a particular star's strengths and worked to capitalize on those strengths in terms of finding vehicles that would appeal to the public – and hence make the studio money. The forces that prevented him from getting high quality roles were really the result of the combined willpower of the Warner Bros., the studio system in general, and the general public, which also had its own perception of how Garfield (or Cagney or Bogart for that matter) should appear on screen." A notable exception to this trend was Daughters Courageous, a not-quite-sequel (same cast, different story and characters) to his debut film. The film did well critically but failed to find an audience, the public dissatisfied that it was not a true sequel (hard to pull off, since the original character Mickey Borden died in the first picture). The director Curtiz called the film "my obscure masterpiece."

At the onset of World War II, Garfield immediately attempted to enlist in the armed forces, but was turned down because of his heart condition. Frustrated, he turned his energies to supporting the war effort. He and actress Bette Davis were the driving forces behind the opening of the Hollywood Canteen, a club offering food and entertainment for American servicemen. He traveled overseas to help entertain the troops, made several bond selling tours and starred in a string of popular, patriotic films like Air Force, Destination Tokyo and Pride of the Marines (all box office successes). He was particularly proud of that last film based on the life of Al Schmid, a war hero blinded in combat. In preparing for the role Garfield lived for several weeks with Schmid and his wife in Philadelphia and would blindfold himself for hours at a time.

After the war Garfield starred in a series of successful films such as The Postman Always Rings Twice (1946) with Lana Turner, Humoresque (1946) with Joan Crawford, and the Oscar-winning Best Picture Gentleman's Agreement (1947). In Gentleman's Agreement, Garfield took a featured, but supporting, part because he believed deeply in the film's exposé of antisemitism in America. In 1948, he was nominated for the Academy Award for Best Actor for his starring role in Body and Soul (1947). That same year, Garfield returned to Broadway in the play Skipper Next to God. A strong-willed and often verbally combative individual, Garfield did not hesitate to venture out on his own when the opportunity arose. In 1946, when his contract with Warner Bros. expired, Garfield decided not to renew it and opted to start his own independent production company, one of the first Hollywood stars to take this step.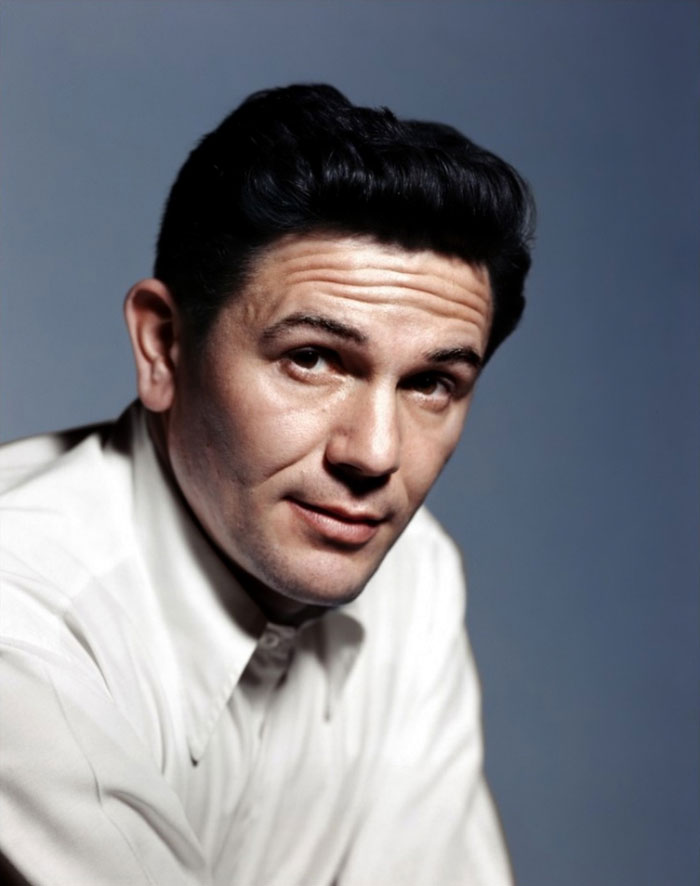 EPISODES LIST
Abbott & Costello 44-05-04 Date with Connie Haines with John Garfield
Academy Award 46-06-15 Pride of the Marines
Academy Award 46-10-16 Blood on the Sun
Bill Sterns Sports Newsreel 47-08-08 404 John Garfield Subs
Burns and Allen Show 43-12-28 (18) John Garfield as The Gangster
Cavalcade of America 400305 The Stolen General
Cavalcade of America 431004 Continue Unloading
Cavalcade of America 440515 The Blessings of Liberty
Chase And Sanborn Hour 39-11-19 Guest - John Garfield
Command Performance 45-02-22 - John Garfield Danny Thomas Dick Haymes Ginny Simms
Dinah Shore Birds Eye Open House 440525 First Song - You Must Have Been A Beautiful Baby - John Garfield
Duffy's Tavern 45-04-27 Fish and Fantasy (with John Garfield)
Eddie Cantor 410507 - Guests John Garfield
Edgar Bergen 391119 John Garfield Alan Mowbray
Guest Star 47-12-14 A Dream Come True
Hollywood Fights Back 471026 - ABC Broadcast
It's Time To Smile 41-05-07 (032) Guests - John Garfield
Keep Em Rolling 420419 - Tribute To The Men At War
Kraft Music Hall 420604 - Kraft Music Hall - Guest - John Garfield
Lux Radio Theater 39-12-18 Four Daughters
Lux Radio Theater 41-04-14 Dust Be My Destiny
Lux Radio Theater 45-12-31 Pride of the Marines
Lux Radio Theater 48-11-15 Body and Soul
Martin & Lewis Show 49-05-22 John Garfield
Radio Readers Digest 470501 Dr Mike
Radio Readers Digest 471106 Death Across the Table
Romance 45-10-30 Dust Be My Destiny
Screen Directors Playhouse 49-11-11 Body and Soul
Screen Guild Theater 43-10-25 Edge of Darkness
Screen Guild Theater 47-06-02 Saturdays Children
Silver Theater 39-02-12 Escape from Tomorrow Part 1
Silver Theater 39-02-19 Escape from Tomorrow Part 2
Soldier's In Greasepaint - Thanksgiving Salute Soldiers in Greasepaint
Suspense 450510 Reprieve
Suspense 481104 Death Sentence
The Free Company 41-02-23 The People with Light Coming out of Them
Theater Guild on the Air 46 05 19 They Knew What They Wanted
This Is My Story - Lee Richards, 1943 Model Zombie
This Is War 42-02-28 - Your Navy
Treasury Star Parade 020
Treasury Star Parade 057
Treasury Star Parade 066
THESE ARE MP3 RECORDINGS
THEY WILL NOT PLAY IN REGULAR CD PLAYERS
CLICK HERE TO KNOW MORE ABOUT mp3
CLICK HERE TO LEARN MORE ABOUT OUR PRODUCTS
We guarantee delivery of your item. If your item doesn't get there or is damaged, please notify us and we'll reship for you.
FULL REFUND IF NOT SATISFIED
Item number
OTR-1CD-JohnGarfield
Currently there are no reviews available for this product. Be the first to write a review.