FREE SHIPPING USA ONLY. International Customers: Please add international shipping: http://m.onesmedia.com/category/313432
NBC STAR PLAYHOUSE
OLD TIME RADIO - 1 CD - 6 mp3 - Total Playtime: 5:13:34
All manner of 'playhouse' format programming had begun airing over the networks since 1949. NBC had already aired eighteen installments of Philip Morris Playhouse On Broadway from September 1951 to January 1952, at which point Philip Morris took its production to CBS for the remainder of the run. Several other 'Star Playhouse' type productions were also successfully competing for audiences of the era. It was both a strong format and a popular format. Major Film and Stage stars, performing in either critically acclaimed Stage plays or in productions specifically penned for a particular star and his or her talents were holding onto Radio audiences in spite of Television's incursions.

But NBC's Best Plays series--prestigious or not--hadn't seemed to be able to keep up with audience expectations of the era, flooded as they were with competing 'playhouse format' programming both lighter and featuring more popular stars of the era. NBC's solution was the best of both worlds: compelling dramatic vehicles presented and framed by their already established famous critic, John Chapman. Presented in an hour-long format, the full hour afforded the opportunity for both a finer production and to capture their audience for an hour instead of a half-hour--if they could keep the series compelling.

Against that backdrop, NBC premiered its NBC Star Playhouse on October 4, 1953, the week following its final production of Best Plays. No longer showcasing the 'Best Plays' from the Drama Critics Circle's annual compilations, the series mounted dramatic productions of demonstrated popularity, starring the most popular Film and Stage stars of the era--albeit within a dramatically reduced budget for each production.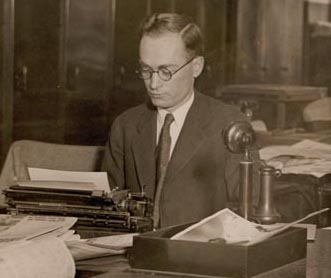 Directors: Ed King, Andrew C. Love, Fred Weihe [Directors]; William Welch [Supervising Producer]; in association with Gayle and Adams
Principal Actors: Helen Hayes, Frederic March, Margo, Myron McCormick, Rex Harrison, Lilli Palmer, Marlene Dietrich, Carl Esmond, Celeste Holm, Florence Eldridge, Angela Lansbury, Anna Lee, Margaret O'Brien, James Cagney, John Forsythe, Blanche Yurka, Paul Stewart, Van Johnson, Nina Foch, Edward G. Robinson, Leatrice Joy, Jeffrey Lynn, Glenn Ford, June Allyson, Barbara Stanwyck, Judy Holliday, Anne Seymour, Staats Cotsworth, Everett Sloane, Cyril Ritchard, Vincent Price, Judith Evelyn, Melville Cooper, Arthur Q. Bryan, Maya Gregory, Fritz Feld, Parley Baer, Jim Nusser, Dick Ryan, Jack Kruschen, Tony Michaels, Luis Van Rooten, Ralph Bell, Bill Lipton, Larry Dobkin, Marvin Miller, Ted Von Eltz, Georgia Ellis, Ann Seymour, John Seymour, Guy Spaull, Leona Powers, Richard Waring, Ed Jerome
John Arthur Chapman (1900–72) Drama critic. A native of Colorado, Chapman began his career with The Denver Times (1917–19) before moving to the New York Daily News (1920), where he became dramatic editor (1929) and replaced Burns Mantle as drama critic (1943), retiring in 1971. He wrote a popular column, "Mainly About Broadway," in the 1930s, and edited the Best Plays series (1947–53). — Tice L. Miller in Cambridge Guide to American Theatre, 1993 (excerpt). (Photo by Ossie Leviness; gift of the Margaret Burns Mantle Gerard Estate)
EPISODES LIST
NBC Star Playhouse 531227 (13) Alice in Wonderland
NBC Star Playhouse 540103 (14) Champion
NBC Star Playhouse 540117 (16) John Loves Mary
NBC Star Playhouse 540131 (18) Sunset Boulivard
NBC Star Playhouse 540207 (19) Biography
NBC Star Playhouse 540314 (24) Julius Caesar
THESE ARE MP3 RECORDINGS
THEY WILL NOT PLAY IN REGULAR CD PLAYERS
CLICK HERE TO KNOW MORE ABOUT mp3
CLICK HERE TO LEARN MORE ABOUT OUR PRODUCTS
We guarantee delivery of your item. If your item doesn't get there or is damaged, please notify us and we'll reship for you.
FULL REFUND IF NOT SATISFIED
Item number
OTR-1CD-NBCStarPlayhouse
Currently there are no reviews available for this product. Be the first to write a review.