FREE SHIPPING USA ONLY. International Customers: Please add international shipping: http://m.onesmedia.com/category/313432
THE FREE COMPANY
OLD TIME RADIO - 1 CD-ROM - 10 mp3 - Total Playtime: 4:57:44
James Boyd, journalist, author, and chairman of The Free Company of Players introduced each broadcast of The Free Company with:
"The Free Company is a group of writers, actors, and radio workers who have come together voluntarily to present a series of plays about our basic liberties. We are unpaid, unsponsored, and uncontrolled. Just a group of Americans saying what we believe about this country and about freedom. Trying to say it by means of plays, just as the Bible parables or the anecdotes that Lincoln used to tell illustrate other truths by means of stories.
 

Some of our plays deal with the whole subject of freedom, others with the different basic civil rights on which that freedom rests."
James Boyd was one of thousands of Federal employees during the World War I and World War II years referred to as "dollar-a-year-men [or women]." In other words they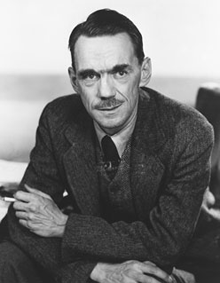 undertook the position--usually by political appointment during a time of national crisis--for either literally a dollar a year, or some other typically nugatory form of compensation. In James Boyd's case he had volunteered for the the Ambulance Corps during World War I, then after a distinquished writing and journalism career between wars, Boyd took a political appointment with the War Department during the outset of World War II. Working with the Radio Bureau of The Office of War Information, Boyd formed a volunteer corps of other patriotic journalists, actors, technicians, and influential writers of the era. They called themselves The Free Company of Players.
Principal Actors: Burgess Meredith, Henry Fonda, John Garfield, Edmund Gwenn, Nancy Kelly, Tim Holt, Eduardo Cianelli, William Trach, Clinton Rosamon, Charles Bickford, Melvyn Douglas, Clair Trevor, Edward Ellis, Margaret Hamilton, Franchot Tone, Gail Patrick, Sidney Lumet, Myron McCormick, Alan Dineheart, Elia Kazan, Eric Burroughs, Harrington Lewis, Georgette Harvey, The Juanita Hall Singers, Harry Carey, William Davidson, Ray Collins, Agnes Moorehead, Everett Sloan, Paul Stewart, Erskine Sanford, Norman Corwin, Canada Lee, Luis Van Rooten, Paul Green, Edna Mae Harris, Marietta Kantie, Paul Muni, George M. Cohan, Paul Henreid, Eddie Ryan Jr., Lily Valenti, Betty Jane Tyler, Frances Chaney
Writers: William Saroyan, Marc Connelly, Robert Sherwood, Stephen Vincent Benet, Walter Van Tilberg Clark, Orson Welles, Archibald MacLeish, Maxwell Anderson, Sherwood Anderson
David Eskin
EPISODES LIST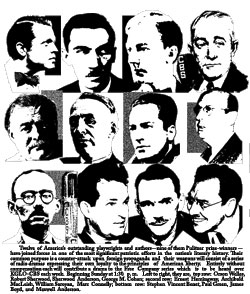 The Free Company 41-02-23 (01) The People with Light Coming out of Them
The Free Company 41-03-02 (02) The Mole on Lincoln's Cheek
The Free Company 41-03-09 (03) An American Crusader
The Free Company 41-03-16 (04) One More Free Man
The Free Company 41-03-23 (05) Freedom's a Hard Thing
The Free Company 41-04-06 (07) His Honor, the Mayor
The Free Company 41-04-13 (08) A Start in Life
The Free Company 41-04-20 (09) The States Talking
The Free Company 41-04-27 (10) The Miracle of the Danube
The Free Company 41-05-04 (11) Above Suspicion
THESE ARE MP3 RECORDINGS
THEY WILL NOT PLAY IN REGULAR CD PLAYERS
CLICK HERE TO KNOW MORE ABOUT mp3
CLICK HERE TO LEARN MORE ABOUT OUR PRODUCTS
We guarantee delivery of your item. If your item doesn't get there or is damaged, please notify us and we'll reship for you.
FULL REFUND IF NOT SATISFIED
Item number
OTR-1CD-FreeCompany
Currently there are no reviews available for this product. Be the first to write a review.