FREE SHIPPING USA ONLY. International Customers: Please add international shipping: http://m.onesmedia.com/category/313432
CORNELL WOOLRICH COLLECTION
OLD TIME RADIO - 2 CD-ROM - 51 mp3 - Total Playtime: 28:37:47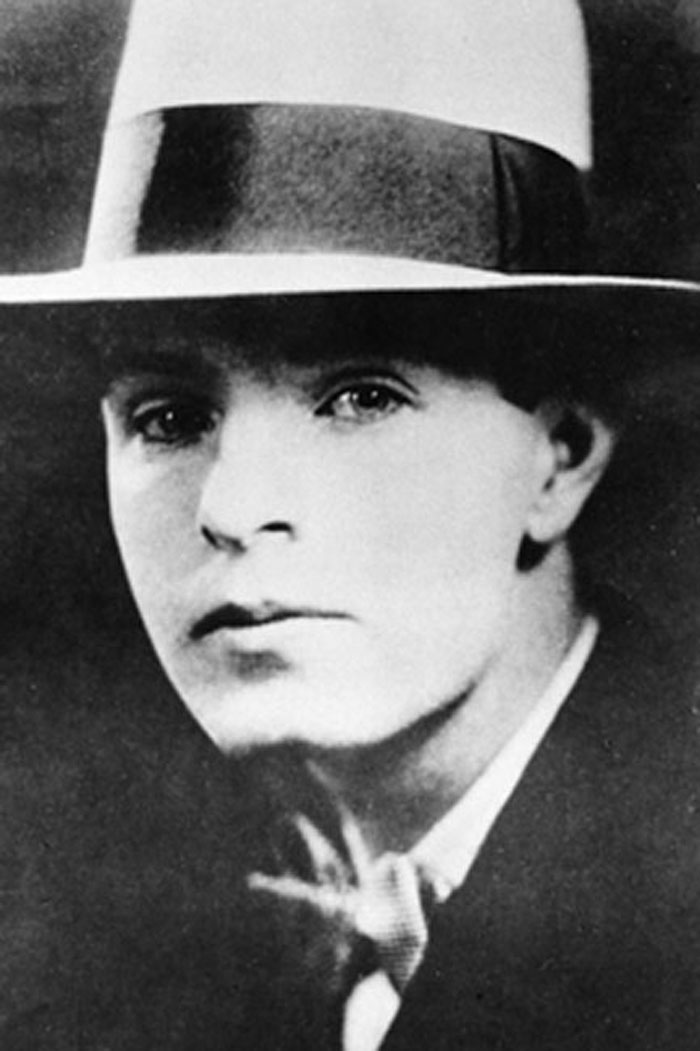 Cornell George Hopley-Woolrich (4 December 1903 – 25 September 1968) was an American novelist and short story writer who sometimes wrote under the pseudonyms William Irish and George Hopley.
His biographer, Francis Nevins Jr., rated Woolrich the fourth best crime writer of his day, behind only Dashiell Hammett, Erle Stanley Gardner and Raymond Chandler. A check of film titles reveals that more film noir screenplays were adapted from works by Woolrich than any other crime novelist, and many of his stories were adapted during the 1940s for Suspense and other dramatic radio programs.
Born in New York City, Woolrich's parents separated when he was young. He lived for a time in Mexico with his father before returning to New York City to live with his mother, Claire Attalie Woolrich.
He attended Columbia University but left in 1926 without graduating when his first novel, Cover Charge, was published. Cover Charge was one of six Jazz Age novels inspired by the work of F. Scott Fitzgerald. He soon turned to pulp and detective fiction, often published under his pseudonyms. For example, William Irish was the byline in Dime Detective Magazine (February, 1942) on his 1942 story "It Had to Be Murder", (source of the 1954 Alfred Hitchcock movie Rear Window) and based on H. G. Wells' short story "Through a Window". François Truffaut filmed Woolrich's The Bride Wore Black and Waltz Into Darkness in 1968 and 1969, respectively, the latter as Mississippi Mermaid. Ownership of the copyright in Woolrich's original story "It Had to Be Murder" and its use for Rear Window was litigated before the United States Supreme Court in Stewart v. Abend, 495 U.S. 207 (1990).
Woolrich was homosexual and sexually active in his youth. In 1930, while working as a screenwriter in Los Angeles, Woolrich married Violet Virginia Blackton (1910–65), daughter of silent film producer J. Stuart Blackton. They separated after three months, and the marriage was annulled in 1933.
Woolrich returned to New York where he and his mother moved into the Hotel Marseilles (Broadway and West 103rd Street). He lived there until her death on October 6, 1957, which prompted his move to the Hotel Franconia (20 West 72nd Street). In later years, he socialized on occasion in Manhattan bars with Mystery Writers of America colleagues and younger fans such as writer Ron Goulart, but alcoholism and an amputated leg (caused by an infection from a too-tight shoe which went untreated) left him a recluse. He did not attend the premiere of Truffaut's film of his novel The Bride Wore Black in 1968, even though it was held in New York City. He died weighing 89 pounds. He is interred in the Ferncliff Cemetery in Hartsdale, New York.
Woolrich bequeathed his estate of about $850,000 to Columbia University, to endow scholarships in his mother's memory for writing students.
EPISODES LIST
Disc 1
Big Show 490227 If I should wake before I die
Big Show 51-01-07 Fred Allen, Danny Thomas, EG Robinson, M Dietrich,
Escape 480121 Papa Benjamin national broadcast
Escape 490319 Finger of Doom
Lux Radio Theater 44-03-27 The Phantom Lady
Lux Radio Theater 46-05-20 Deadline at Dawn
Molle Mystery Theater 1944-11-28 Nightmare
Molle Mystery Theater 1945-01-30 Deadline at Dawn
Molle Mystery Theater 1945-10-12 A Death is Caused
Molle Mystery Theater 1945-10-19 Leg Man
Molle Mystery Theater 1946-02-22 Last Night
Molle Mystery Theater 1946-09-27 Two Men in a Furnished Room
Molle Mystery Theater 1947-02-07 Bride Wore Black
Molle Mystery Theater 1947-11-28 Two Men in a Furnished Room
Mystery Playhouse (AFRS) 44-11-28 Molle Mystery Theater - Nightmare
Mystery Playhouse (AFRS) 45-01-30 Molle Mystery - Deadline at Dawn
Mystery Playhouse (AFRS) 45-10-12 Molle Mystery Theater - A Death Is Caused
Radio City Playhouse 49-04-04 Wardrobe Trunk
Screen Directors Playhouse 49-02-27 The Night Has a Thousand Eyes
Screen Guild Theater 44-09-11 Phantom Lady
Sleep No More 56-12-12 Three O'Clock
Suspense 430615 Last Night
Suspense 430706 The White Rose Murders
Suspense 430902 The Singing Walls
Suspense 431026 The After Dinner Story
Suspense 431202 The Black Curtain
Suspense 431209 The Night Reveals
Disc 2
Suspense 440113 Dime a Dance
Suspense 440831 Black Path of Fear
Suspense 440914 You'll Never See Me Again
Suspense 441019 Eve
Suspense 441102 The Singing Walls
Suspense 441130 The Black Curtain
Suspense 450920 Library Book
Suspense 451206 I Won't Take a Minute
Suspense 460307 The Black Path of Fear
Suspense 460404 Post Mortem
Suspense 460418 The Night Reveals
Suspense 460905 You'll Never See Me Again
Suspense 461212 They Call Me Patrice
Suspense 470313 You Take Ballistics
Suspense 480103 The Black Curtain
Suspense 480124 The Black Angel
Suspense 480313 Nightmare
Suspense 480515 Deadline at Dawn
Suspense 490120 If the Dead Could Talk
Suspense 490310 Three O'Clock
Suspense 490428 The Lie
Suspense 490526 The Night Reveals
Suspense 491027 Momentum
Suspense 500518 Angel Face
THESE ARE MP3 RECORDINGS
THEY WILL NOT PLAY IN REGULAR CD PLAYERS
CLICK HERE TO KNOW MORE ABOUT mp3
CLICK HERE TO LEARN MORE ABOUT OUR PRODUCTS
We guarantee delivery of your item. If your item doesn't get there or is damaged, please notify us and we'll reship for you.
FULL REFUND IF NOT SATISFIED
Item number
OTR-2CD-CornellWoolrich
Currently there are no reviews available for this product. Be the first to write a review.