FREE SHIPPING USA ONLY. International Customers: Please add international shipping: http://m.onesmedia.com/category/313432
MICKEY ROONEY COLLECTION
OLD TIME RADIO - 1 mp3 CD - 46 Shows - Total Playtime: 28:34:54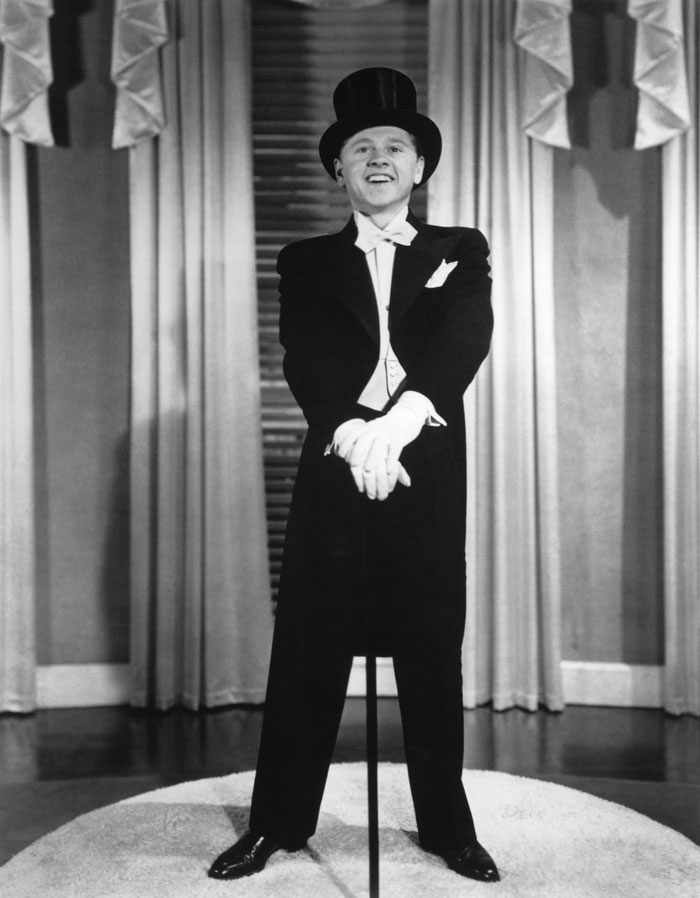 Mickey Rooney (born Joseph Yule, Jr.; September 23, 1920 – April 6, 2014) was an American film actor and entertainer whose film, television, and stage appearances spanned nearly his entire lifetime.

He received multiple awards, including a Juvenile Academy Award, an Honorary Academy Award, two Golden Globes and an Emmy Award. Working as a performer since he was a child, he was a superstar as a teenager for the films in which he played Andy Hardy, and he had one of the longest careers of any actor, spanning 92 years actively making films in ten decades, from the 1920s to the 2010s. For a younger generation of fans, he gained international fame for his leading role as Henry Dailey in The Family Channel's The Adventures of the Black Stallion.

Upon his death in April 2014, along with Jean Darling, Carla Laemmle, and Baby Peggy, Rooney was one of the last surviving stars who worked in the silent film era. He was also the last surviving cast member of several films in which he appeared during the 1930s and 1940s.
In addition to his movie roles, Rooney made numerous guest-starring roles as a character actor for nearly six decades, beginning with an episode of Celanese Theatre. The part led to other roles on such television series as Schlitz Playhouse, Playhouse 90, Producers' Showcase, Alcoa Theatre, Wagon Train, General Electric Theater, Hennesey, The Dick Powell Theatre, Arrest and Trial, Burke's Law, Combat!, The Fugitive, Bob Hope Presents the Chrysler Theatre, The Jean Arthur Show, The Name of the Game, Dan August, Night Gallery, The Love Boat, Kung Fu: The Legend Continues, among many others.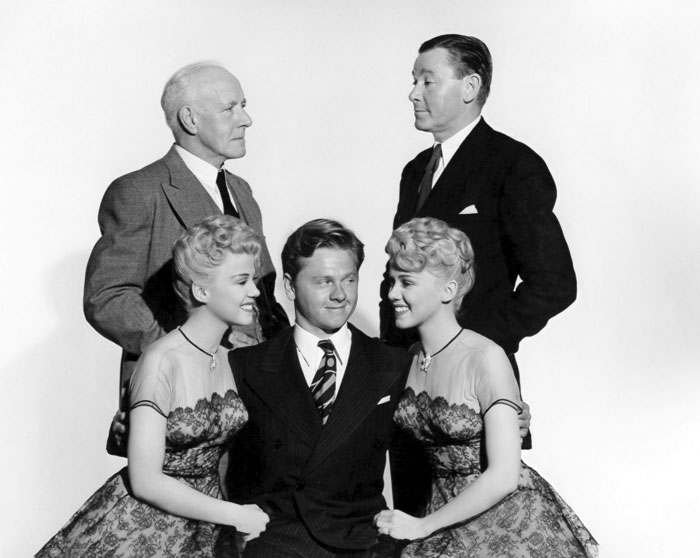 Rooney was married eight times. In the 1950s and 1960s, he was often the subject of comedians' jokes for his alleged inability to stay married. At the time of his death, he was married to Jan Chamberlin, although they were then separated. He had a total of nine children, as well as 19 grandchildren and several great-grandchildren.
Mickey Rooney in 1986

In 1942, he married future Hollywood starlet Ava Gardner, but the two were divorced well before she became a star in her own right. While stationed in the military in Alabama in 1944, Rooney met and married local beauty-queen Betty Jane Phillips. This marriage ended in divorce after he returned from Europe at the end of World War II. His subsequent marriages to Martha Vickers (1949) and Elaine Mahnken (1952) were also short-lived and ended in divorce. In 1958, Rooney married Barbara Ann Thomason (stage name Carolyn Mitchell), but tragedy struck when she was murdered in 1966. Falling into deep depression, he married Barbara's friend, Marge Lane, who helped him take care of his young children. The marriage lasted only 100 days. He was married to Carolyn Hockett from 1969 to 1974, but financial instability ended the relationship. Finally, in 1978, Rooney married Jan Chamberlin, his eighth wife; the union would endure for over 35 years, longer than all of Mickey's previous marriages combined. They both were outspoken advocates for veterans and animal rights. and Rooney was an outspoken advocate for veterans and senior rights.

After the deaths of his wife Barbara Ann Thomason and his mother, problems with alcohol and drugs, and various financial problems that included a bankruptcy, Rooney had a religious experience with a busboy in a casino coffee shop. In 1975, Rooney was an active member of the Church of Religious Science, a New Thought group founded by Ernest Holmes.

Rooney's oldest child, Mickey Rooney, Jr., is a born-again Christian, and has an evangelical ministry in Hemet, California. He and several of Rooney's other eight children have worked at various times in show business. One of them, actor Tim Rooney, died in 2006, aged 59.

On September 23, 2010, Rooney celebrated his 90th birthday at Feinstein's at Loews Regency in the Upper East Side of New York City. Among those who attended the fete were; Donald Trump, Regis Philbin, Nathan Lane and Tony Bennett. In December 2010 he was honored as Turner Classic Movies Star of the Month.

On February 16, 2011, Rooney was granted a temporary restraining order against Christopher Aber, one of Jan Rooney's two sons from a previous marriage. On March 2, 2011 Rooney appeared before a special U.S. Senate committee that was considering legislation to curb elder abuse. Rooney stated that he was financially abused by unnamed family members. On March 27, 2011, all of Rooney's finances were permanently handed over to lawyers over the claim of missing money.

In April 2011, the temporary restraining order that Rooney was previously granted was replaced by a confidential settlement between Rooney and his stepson. Christopher Aber and Jan Rooney have denied all the allegations.

In May 2013, Rooney sold his house of many years, separated from his wife Jan Rooney and split the proceeds.
Death

Rooney died surrounded by his family at his home in North Hollywood, Los Angeles, California on April 6, 2014, at the age of 93. Rooney was survived by his wife of 37 years, Jan Chamberlain, as well as eight surviving children, two stepchildren, nineteen grandchildren and several great-grandchildren.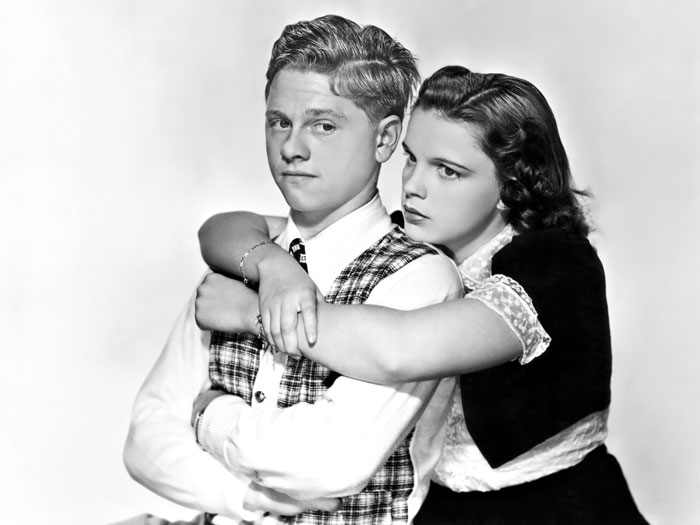 SHOWS LIST
Bill Stern Sports Newsreel 46-11-22 Mickey Rooney
Bing Crosby Philco Radio Time - 47-01-08 Mickey Rooney and Peggy Lee
Bob Hope 53-03-25 Guest - Mickey Rooney
Burns and Allen Show 49-05-19 Gracie Adopts Mickey Rooney
Cavalcade of America 491213 634 South of Cape Horn
Command Performance - 42-06-02 Mickey Rooney, Amos 'n Andy, Harry James
Duffy's Tavern 49-03-02 Mickey Rooney
Good News Of 38-03-24 Guest - Robert Montgomery
Good News Of 38-09-01 Guest - Father Edward J Flannagan
Good News Of 38-10-06 Guest - Wallace Beery
Good News Of 38-11-24 Guest - Tony Martin
Good News Of 39-02-02 Guest - Mickey Rooney
Good News Of 39-04-20 Guest - Mickey Rooney
Good News Of 39-04-27 Guest - Eddie Cantor
Hardy Family 49-xx-xx Hot Rod
Hardy Family 50-01-10 Junior Chamber Of Commerce Visiting Dignitary
Hardy Family 50-xx-xx Royalty In The Family Tree
Hardy Family xx-xx-xx Andy's Jangled Nerves
Hardy Family xx-xx-xx Becomes a Bachelor
Hardy Family xx-xx-xx Costume Ball aka Andy Loses His Sex Appeal
Hardy Family xx-xx-xx Horse Race Betting
Hardy Family xx-xx-xx Night Watchman
Hardy Family xx-xx-xx Skiing Star
Hardy Family xx-xx-xx The Family History
Hardy Family xx-xx-xx Truth About Marriage
Hollywood Star Playhouse 51-07-09 Knee High to a Corpse
Judy Canova 43 08 24 A Date with Mickey Rooney
Lux Radio Theater 40-10-28 Strike up the Band
Lux Radio Theater 40-12-23 Young Tom Edison
Lux Radio Theater 41-03-31 Stablemates
Lux Radio Theater 41-11-17 Merton of the Movies
Lux Radio Theater 47-02-03 National Velvet
MGM Theater of the Air 50-02-03 Stablemates
Recollections at 30 561017 Judy Garland at 12 Years Old
Screen Guild Theater 39-04-09 Variety Review 5
Screen Guild Theater 39-09-24 Variety-Begin Gulf Screen Theater
Screen Guild Theater 41-11-09 Babes in Arms
Screen Guild Theater 43-07-12 Human Comedy
Shell Chateau 351123 034 Guest Mickey Rooney
Shorty Bell 48-03-28 Newspaper Truck Driver
Shorty Bell 48-06-13 Crooked Hero
Shorty Bell 48-06-20 Movie Script
Shorty Bell 48-06-27 Shorty Scoops Photographer (last show)
Suspense 490428 338 The Lie
Suspense 491208 362 For Love or Murder
Suspense 510104 410 Alibi Me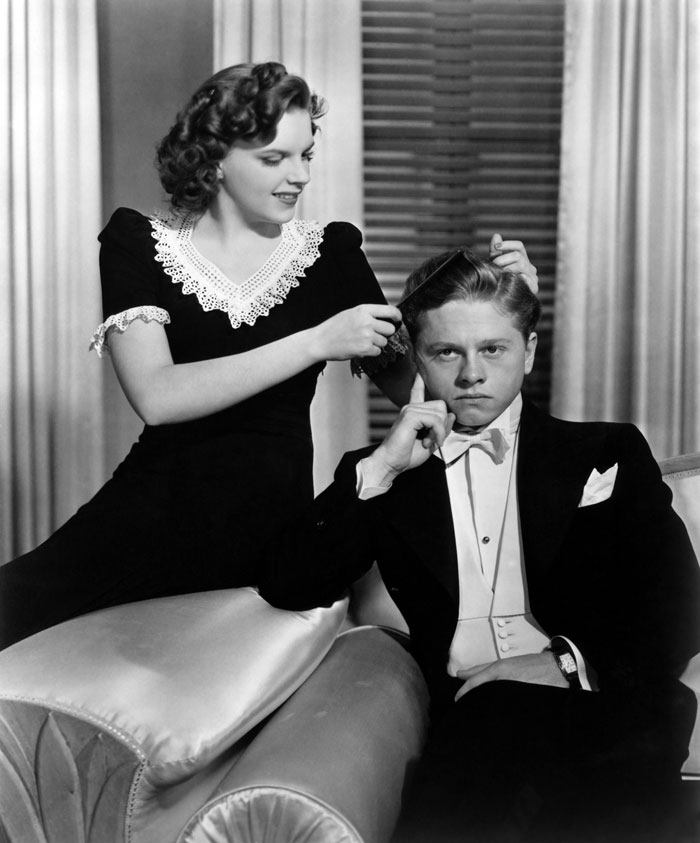 THESE ARE MP3 RECORDINGS
THEY WILL NOT PLAY IN REGULAR CD PLAYERS
CLICK HERE TO KNOW MORE ABOUT mp3
CLICK HERE TO LEARN MORE ABOUT OUR PRODUCTS
We guarantee delivery of your item. If your item doesn't get there or is damaged, please notify us and we'll reship for you.
FULL REFUND IF NOT SATISFIED
Item number
OTR-1CD-MickeyRooney
Currently there are no reviews available for this product. Be the first to write a review.