FREE SHIPPING USA ONLY. International Customers: Please add international shipping: http://m.onesmedia.com/category/313432
GENERAL ELECTRIC SUMMER THEATER
OLD TIME RADIO - 1 mp3 CD - 8 Shows - Total Playtime: 3:58:54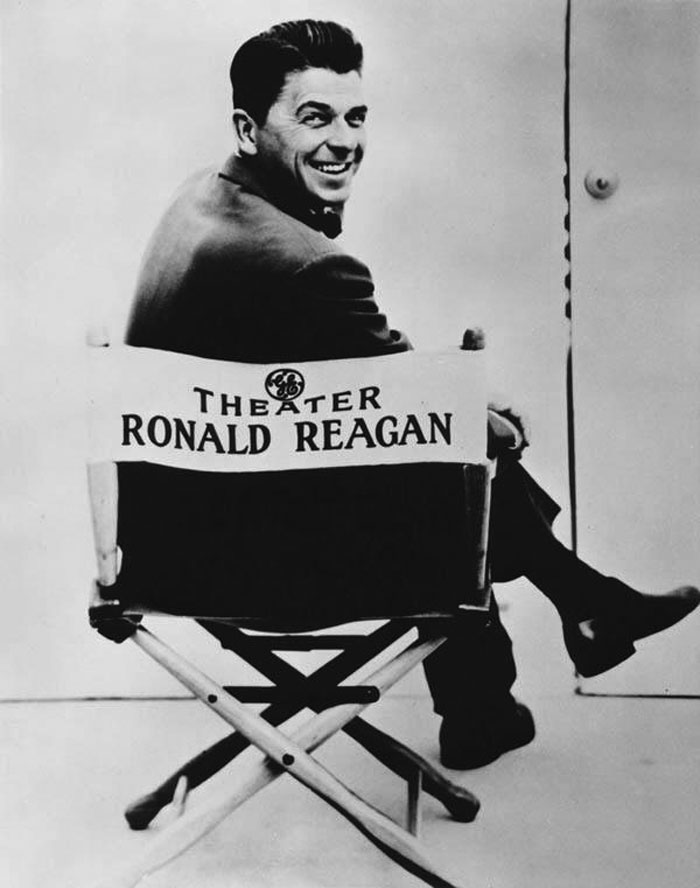 General Electric Theater is an American anthology series hosted by Ronald Reagan that was broadcast on CBS radio and television. The series was sponsored by General Electric's Department of Public Relations.
After an audition show on January 18, 1953, entitled The Token, with Dana Andrews, the radio series, a summer replacement for The Bing Crosby Program, debuted on CBS on July 9, 1953, with Ronald Colman in Random Harvest. With such guest stars as Cary Grant, Irene Dunne, Van Johnson, Jane Wyman, William Holden, Alan Young, Dorothy McGuire, John Hodiak, Ann Blyth, James Mason, Joan Fontaine and Judy Garland the series continued until October 1, 1953. Jaime del Valle produced and directed. Ken Carpenter was the host and announcer. Wilbur Hatch supplied the music.
Reagan was fired by General Electric in 1962 in response to his reference to the TVA as one of the problems of "big government". Reagan would subsequently reiterate his points in his famous 1964 televised speech for Republican presidential nominee Barry M. Goldwater of Arizona entitled, "A Time for Choosing":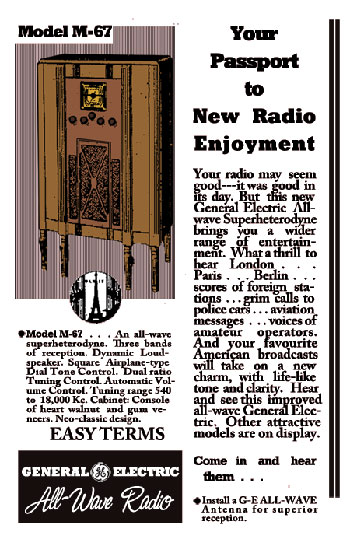 One such considered above criticism, sacred as motherhood, is TVA. This program started as a flood control project; the Tennessee Valley was periodically ravaged by destructive floods. The Army Engineers set out to solve this problem. They said that it was possible that once in 500 years there could be a total capacity flood that would inundate some 600,000 acres (2,400 km2). Well, the engineers fixed that. They made a permanent lake which inundated a million acres (4,000 km²). This solved the problem of floods, but the annual interest on the TVA debt is five times as great as the annual flood damage they sought to correct. Of course, you will point out that TVA gets electric power from the impounded waters, and this is true, but today 85 percent of TVA's electricity is generated in coal burning steam plants. Now perhaps you'll charge that I'm overlooking the navigable waterway that was created, providing cheap barge traffic, but the bulk of the freight barged on that waterway is coal being shipped to the TVA steam plants, and the cost of maintaining that channel each year would pay for shipping all of the coal by rail, and there would be money left over.

The publicity Reagan gained in part from this speech paved the way for his election as governor of California in 1966, when he unseated the two-term Democrat Edmund G. "Pat" Brown, Sr.

Michael Reagan, adopted son of Ronald Reagan and Jane Wyman, contends that Attorney General of the United States Robert F. Kennedy pressured GE to cancel The General Electric Theater or at least to fire Reagan as the host if the program were to continue. The series was not dropped because of low ratings but political intervention, Michael Reagan still maintains. Michael Reagan said that Robert Kennedy told GE officials that the company would receive no federal contracts so long as Reagan was host of their showcase television series. Michael Reagan noted the irony that his father's dismissal propelled Reagan into the political arena, and eighteen years afterwards, Reagan would take the oath of office as the oldest person thus far in history to become U.S. President. According to Michael Reagan, Kennedy's directive is another example of the "law of unintended consequences." Had Kennedy stayed out of GE contract matters, there would have been no Governor or President Reagan, speculates Michael Reagan.[5]

In fact, the primary reason Reagan was fired by General Electric for his comments regarding the TVA was that the TVA was one of General Electric's biggest customers. General Electric was and remains the largest supplier of equipment to the TVA and most other electricity producers in the United States.
SHOWS LIST
General Electric Theater 53-01-18 The Token
General Electric Theater 53-07-23 (03) Penny Serenade
General Electric Theater 53-08-13 (06) The Virginian
General Electric Theater 53-08-27 (08) Sometime Every Summertime
General Electric Theater 53-09-10 (10) State Fair
General Electric Theater 53-09-17 (11) Cyrano De Bergerac
General Electric Theater 53-09-24 (12) Enchanted Cottage
General Electric Theater 53-10-01 (13) Old Man's Bride
THESE ARE MP3 RECORDINGS
THEY WILL NOT PLAY IN REGULAR CD PLAYERS
CLICK HERE TO KNOW MORE ABOUT mp3
CLICK HERE TO LEARN MORE ABOUT OUR PRODUCTS
We guarantee delivery of your item. If your item doesn't get there or is damaged, please notify us and we'll reship for you.
FULL REFUND IF NOT SATISFIED
Item number
OTR-1CD-GeneralElectric
Currently there are no reviews available for this product. Be the first to write a review.