FREE SHIPPING USA ONLY. International Customers: Please add international shipping: http://m.onesmedia.com/category/313432
HARRY RICHMAN COLLECTION
OLD TIME RADIO - 1 mp3 CD - 12 Shows - Total Playtime: 2:51:40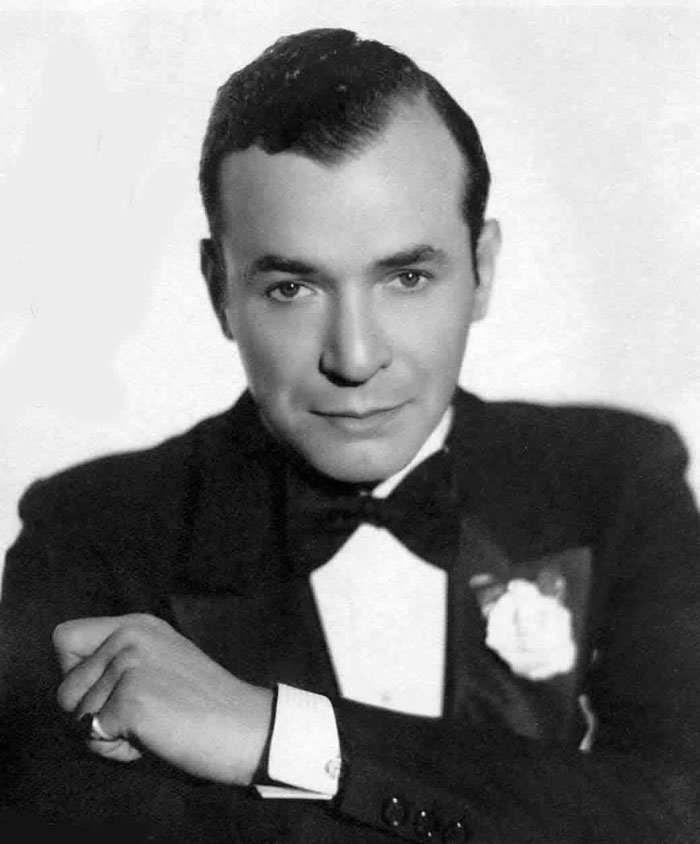 Harry Richman (August 10, 1895 – November 3, 1972) was an American entertainer. He was a singer, actor, dancer, comedian, pianist, songwriter, bandleader, and night club performer, at his most popular in the 1920s and 1930s.

Richman was born as Harold Reichman in Cincinnati, Ohio to Russian Jewish parents. He changed his name to "Harry Richman" at age 18, by which time he was already a professional entertainer in vaudeville. He worked as a piano accompanist to such stars as Mae West and Nora Bayes. With Bayes' act he made his Broadway debut in 1922. He appeared in several editions of the George White's Scandals in the 1920s to acclaim. He appeared in the 1931 Ziegfeld Follies.

He made his feature movie debut in Hollywood in 1930 with the film Puttin' on the Ritz, featuring the Irving Berlin song of the same title, which gave Richman a phonograph record hit that year. His film career was short lived due to his somewhat overpowering personality, and his limited acting skills. (Leonard Maltin wrote of Puttin' on the Ritz: "A songwriter drinks and goes blind - after seeing this you'll want to do the same".) This made little difference to his career as he remained a popular nightclub host and stage performer.

His yacht Chevalier II exploded in July 1931.

Richman was also an amateur aviator of some accomplishment, being the co-pilot in 1936, with famed flyer Henry Tindall "Dick" Merrill, of the first round-trip transatlantic flight in his own single-engine Vultee transport. Richman had filled much of the empty space of the aircraft with ping pong balls as a flotation aid in case they were forced down in the Atlantic, and after the successful flight he sold autographed ones until his death. They continue to turn up on eBay to this day.

He also made regular radio broadcasts in the 1930s. He married Hazel Forbes, show girl and Ziegfeld Girl, in March 1938, in Palm Springs, California. He and Forbes shared a sumptuous home in Beechurst, Long Island. Shortly after their wedding Forbes contracted pneumonia and was saved, in part, through the use of the drug sulfanilamide. The couple considered adopting a baby. By 1942 Forbes was divorced from Richman.

Richman largely retired in the 1940s, although he made irregular appearances, including on television, into the 1950s.

His autobiography A Hell of a Life was published in 1966.

Harry Richman died in Hollywood, California.
SHOWS LIST
Harry Richman Dodge Program 36-01-12 (09) Let's Go
Harry Richman Dodge Program 36-01-16 (04) Thanks a Million
Harry Richman Dodge Program 36-01-16 (08) It's Dangerous to Love
Harry Richman Dodge Program 36-01-22 (07) The Broken Record
Harry Richman Dodge Program 36-xx-xx (13) I'm Building Up
Harry Richman Florida Show (13) Guest - Connee Boswell
Harry Richman Florida Show (14) Guest - Pic & Pat
Harry Richman Florida Show (15) Guest - Pic & Pat
Harry Richman Florida Show (16) Guest - Lee Wiley
Harry Richman Florida Show (17) Guest - Lee Wiley
Harry Richman Florida Show (18) Guest - Cliff Edwards
Harry Richman Florida Show (21) Guest - Mildred Bailey
THESE ARE MP3 RECORDINGS
THEY WILL NOT PLAY IN REGULAR CD PLAYERS
CLICK HERE TO KNOW MORE ABOUT mp3
CLICK HERE TO LEARN MORE ABOUT OUR PRODUCTS
We guarantee delivery of your item. If your item doesn't get there or is damaged, please notify us and we'll reship for you.
FULL REFUND IF NOT SATISFIED
Item number
OTR-1CD-HarryRichman
Currently there are no reviews available for this product. Be the first to write a review.