FREE SHIPPING USA ONLY. International Customers: Please add international shipping: http://m.onesmedia.com/category/313432
FEDERAL AGENT
OLD TIME RADIO - 1 mp3 CD - 13 Shows - Total Playtime: 3:07:37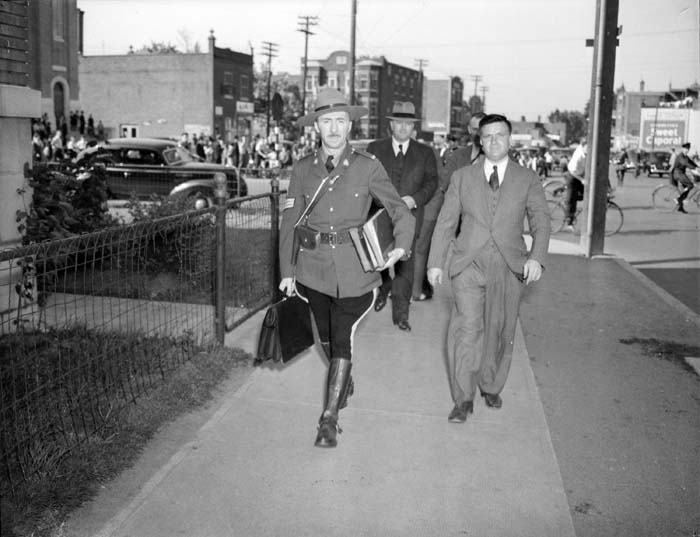 Federal Agent were a collection of stories from Federal Agents around the world, such as; Scotland Yard, The French Surete, The Canadian RCMP and others across the glode. These crime dramas were quite entertaining.
The stories in Federal Agent gave an insight into the Royal Canadian Mounted Police, The French Surete, Scotland Yard, and more. While there were episodes dealing with our own countries Federal Agents also included. This old time radio spy and espionage series came out a few years before The Silent Men. Which while similar, turned out to be a much more popular shows.

The episodes themselves are pretty good, with 15 minute episodes they were shorter in length than most other shows of this type. However the plots were pretty tight, as well as being well written. But to be honest, this show probably would have lasted a longer time had they been full half hour shows. In addition, while being a good show, it just didn't cut it during the time that it was introduced. There was just too much other competition in this genre of show.
SHOWS LIST
Federal Agent 440509 - 03 Escaped Convicts
Federal Agent 440511 - 04 A Spy Airplane Crashes
Federal Agent 440711 - 21 Sabotage in Canada
Federal Agent 440000 - 22 Nick Sarno
Federal Agent 440718 - 23 Henry Benton
Federal Agent 440720 - 24 Tim Conroy
Federal Agent 440725 - 25 Stolen Masterpiece
Federal Agent 440727 - 26 English Harry
Federal Agent 440000 - 35 Chinatown
Federal Agent 440000 - 36 Weight And Measure
Federal Agent 440000 - xx A Killing In London
Federal Agent 440000 - xx Bankrobbers And Paris Bank
Federal Agent 440000 - xx Small Town Bank Robbery
THESE ARE MP3 RECORDINGS
THEY WILL NOT PLAY IN REGULAR CD PLAYERS
CLICK HERE TO KNOW MORE ABOUT mp3
CLICK HERE TO LEARN MORE ABOUT OUR PRODUCTS
We guarantee delivery of your item. If your item doesn't get there or is damaged, please notify us and we'll reship for you.
FULL REFUND IF NOT SATISFIED
Item number
OTR-1CD-FederalAgent
Currently there are no reviews available for this product. Be the first to write a review.