FREE SHIPPING USA ONLY. International Customers: Please add international shipping: http://m.onesmedia.com/category/313432
ETHEL MERMAN COLLECTION
OLD TIME RADIO - 1 CD - 17 mp3 - Total Playtime: 12:23:50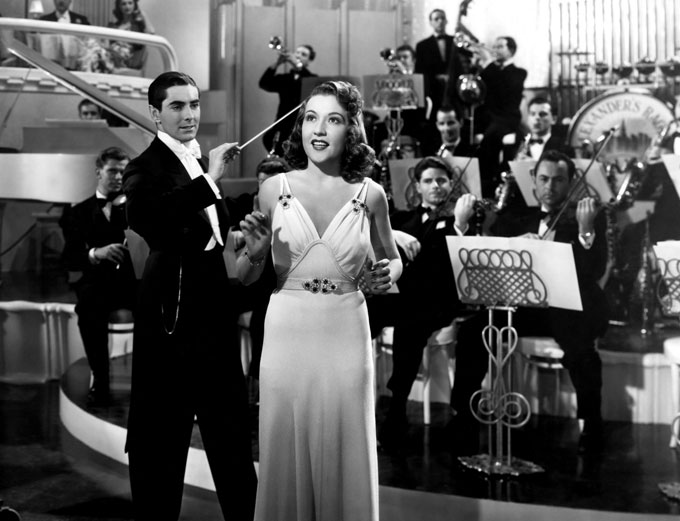 Ethel Merman (January 16, 1908 – February 15, 1984) was an American actress and singer. Known primarily for her belting voice and roles in musical theatre, she has been called "the undisputed First Lady of the musical comedy stage." Among the many standards introduced by Merman in Broadway musicals are "I Got Rhythm", "Everything's Coming Up Roses", "Some People", "Rose's Turn", "I Get a Kick Out of You", "It's De-Lovely", "Friendship", "You're the Top", "Anything Goes", and "There's No Business Like Show Business", which later became her theme song.
During a two-week engagement at a club in midtown Manhattan called Little Russia, Merman met agent Lou Irwin, who arranged for her to audition for Archie Mayo, a film director under contract at Warner Bros. He offered her an exclusive six-month contract, starting at $125 per week, and Merman quit her day job, only to find herself idle for weeks while waiting to be cast in a film. She finally urged Irwin to try to cancel her agreement with Mayo; instead, he negotiated her a better deal allowing her to perform in clubs while remaining on the Warners' payroll. Merman was hired as a torch singer at Les Ambassadeurs, where the headliner was Jimmy Durante, and the two became lifelong friends. She caught the attention of columnists such as Walter Winchell and Mark Hellinger, who began giving her publicity. Soon after Merman underwent a tonsillectomy she feared might damage her voice, but after recovering she discovered it was more powerful than ever.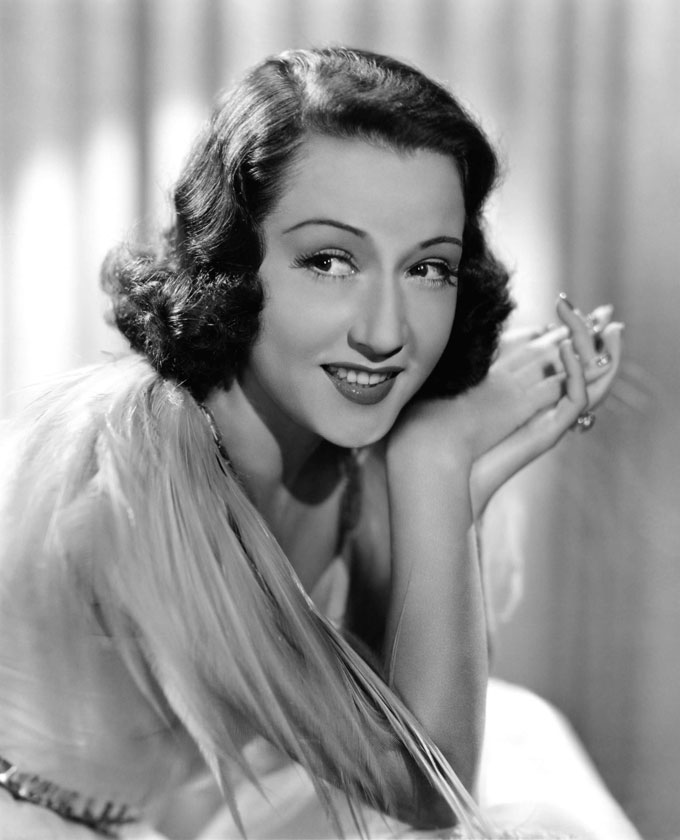 While performing on the prestigious Keith Circuit, Merman was signed to replace Ruth Etting in the Paramount film Follow the Leader (1930), starring Ed Wynn and Ginger Rogers. Following a successful seven-week run at the Brooklyn Paramount, she was signed to perform at the Palace for $500 per week. During the run, theatre producer Vinton Freedley saw her perform and invited her to audition for the role of San Francisco café singer Kate Fothergill in the new George and Ira Gershwin musical Girl Crazy. Upon hearing her sing "I Got Rhythm", the Gershwins immediately cast her, and Merman began juggling daytime rehearsals with her matinee and evening performance schedule at the Palace.

Girl Crazy opened on October 14, 1930 at the Alvin Theatre, where it ran for 272 performances. The New York Times noted Merman sang "with dash, authority, good voice and just the right knowing style," while The New Yorker called her "imitative of no one." Merman was fairly blasé about her notices, prompting George Gershwin to ask her mother, "Have you ever seen a person so unconcerned as Ethel?", and he made her promise never to work with a singing teacher.
Ethel Merman with Tyrone Power in the trailer for Alexander's Ragtime Band

During the run of Girl Crazy, Paramount signed Merman to appear in a series of ten short musical films, most of which allowed her to sing a rousing number as well as a ballad. She also performed at the Central Park Casino, the Paramount Theatre, and a return engagement at the Palace. As soon as Girl Crazy closed, she and her parents departed for a much-needed vacation in Lake George in Upstate New York, but after their first day there Merman was summoned to Atlantic City, New Jersey, to help salvage the troubled latest edition of George White's Scandals. Because she was still under contract to Freedley, White was forced to pay the producer $10,000 for her services, in addition to her weekly $1,500 salary. Following the Atlantic City run, the show played in Newark and then Brooklyn before opening on Broadway, where it ran for 202 performances.

Merman's next show, Humpty Dumpty, began rehearsals in August 1932 and opened—and immediately closed—in Pittsburgh the following month. Producer Buddy DeSylva, who also had written the book and lyrics, was certain it could be reworked into a success and, with a revamped script and additional songs by Vincent Youmans, it opened with the new title Take a Chance on November 26 at the Apollo, where it ran for 243 performances. Brooks Atkinson of The New York Times called it "fast, loud, and funny" and added Merman "has never loosed herself with quite so much abandon." Following the Broadway run, she agreed to join the show on the road, but shortly after the Chicago opening she claimed the chlorine in the city's water supply was irritating her throat, and Merman returned to Manhattan.

Merman returned to Hollywood to appear in We're Not Dressing, a 1934 screwball comedy based on the J. M. Barrie play The Admirable Crichton. Despite working with a cast that included Bing Crosby, Carole Lombard, and Burns and Allen, under the direction of Academy Award–winning director Norman Taurog, Merman was unhappy with the experience, and she was dismayed to discover one of her musical numbers had been cut when she attended the New York opening with her family and friends. That same year she also appeared on screen with Eddie Cantor in Kid Millions, but it was her return to Broadway that established her as a major star and cemented her image as a tough girl with a soft heart.

Anything Goes proved to be the first of five Cole Porter musicals in which Merman starred. In addition to the title song, the score included "I Get a Kick Out of You", "You're the Top", and "Blow Gabriel Blow". It opened on November 21, 1934 at the Alvin Theatre, and the New York Post called Merman "vivacious and ingratiating in her comedy moments, and the embodiment of poise and technical adroitness" when singing "as only she knows how to do." Although Merman always had remained with a show until the end of its run, she left Anything Goes after eight months to appear with Eddie Cantor in the film Strike Me Pink. She was replaced by Benay Venuta, with whom she enjoyed a long but frequently tempestuous friendship.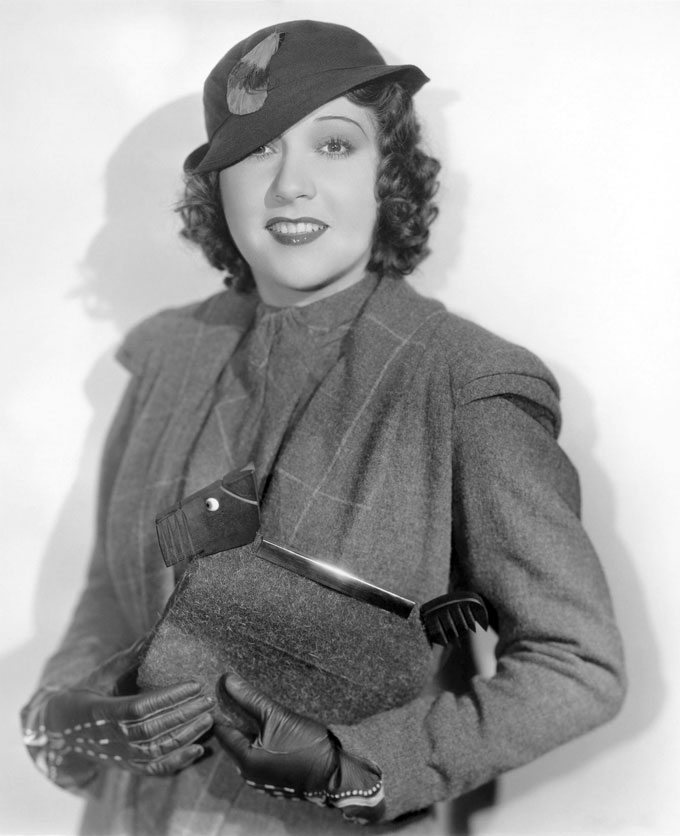 Merman initially was overlooked for the 1936 screen adaptation of Anything Goes when Bing Crosby insisted his wife Dixie Lee be cast as Reno Sweeney opposite his Billy Crocker, but when she unexpectedly dropped out of the project Merman was given the opportunity to reprise the role she had originated on stage. From the beginning, it was clear to Merman the film would not be the enjoyable experience she had hoped it would be. The focus was shifted to Crosby, leaving her very much in a supporting role. Many of Porter's ribald lyrics were altered to conform to the guidelines of the Motion Picture Production Code, and "Blow Gabriel Blow" was eliminated completely, replaced by a song, Shang Hai-de-Ho, that Merman was forced to perform in a headdress made of peacock feathers while surrounded by dancers dressed as Chinese slave girls. The film was completed $201,000 over budget and seventeen days behind schedule, and Richard Watts, Jr. of the New York Herald Tribune described it as "dull and commonplace," with Merman doing "as well as possible" but unable to register "on the screen as magnificently as she does on the stage."
In the film trailer for There's No Business Like Show Business (1954)

Merman returned to Broadway for another Porter musical, but despite the presence of Jimmy Durante and Bob Hope in the cast, Red, Hot and Blue closed after less than six months. Back in Hollywood, Merman was featured in Happy Landing, a minor comedy with Cesar Romero, Don Ameche, and Sonja Henie; the box office hit Alexander's Ragtime Band, a pastiche of Irving Berlin songs interpolated into a plot that vaguely paralleled the composer's life; and Straight, Place or Show, a critical and commercial flop starring the Ritz Brothers. She returned to the stage in Stars in Your Eyes, which struggled to survive while the public flocked to the 1939 New York World's Fair instead and finally closed short of four months. Merman followed this with two more Porter musicals. DuBarry Was a Lady, with Bert Lahr and Betty Grable, ran for a year, and Panama Hattie, with Betty Hutton, June Allyson, and Arthur Treacher, fared even better, lasting slightly more than fourteen months.

Shortly after the opening of the latter, Merman—still despondent about the end of her affair with Stork Club owner Sherman Billingsley—married her first husband, Treacher's agent, William Smith. She later said she knew on their wedding night she had made "a dreadful mistake," and two months later she filed for divorce on grounds of desertion. Shortly after she met and married Robert D. Levitt, promotion director for the New York Journal-American. The couple eventually had two children and divorced in 1952 because of his excessive drinking and erratic behavior.

In 1943, Merman was a featured performer in the film Stage Door Canteen and opened in another Porter musical, Something for the Boys, produced by Michael Todd. Her next project was Sadie Thompson, a Vernon Duke – Howard Dietz musical adaptation of a W. Somerset Maugham short story, but Merman found she was unable to retain the lyrics and resigned twelve days after rehearsals began.

In August 1945, while in the hospital recovering from the Caesarean birth of her second child, Merman was visited by Dorothy Fields, who proposed she star as Annie Oakley in a musical she and her brother Herbert were writing with Jerome Kern. Merman accepted, but in November Kern suffered a stroke while in New York City visiting Rodgers and Hammerstein (the producers of the show) and died a few days later. Producers Richard Rodgers and Oscar Hammerstein II invited Irving Berlin to replace him, and the result was Annie Get Your Gun, which opened on May 16, 1946, at the Imperial Theatre, where it ran for nearly three years and 1,147 performances. During that time, Merman took only two vacations and missed only two performances because of illness. Merman lost the film version to Judy Garland, who eventually was replaced by Betty Hutton, but she did star in a Broadway revival two decades later at Lincoln Center with Bruce Yarnell, who was twenty-seven years Merman's junior, cast as Annie Oakley's loyal husband and manager, Frank E. Butler.

Merman and Berlin reunited for Call Me Madam in 1950, for which she won the Tony Award for Best Performance by a Leading Actress in a Musical, and she went on to star in the 1953 screen adaptation as well, winning the Golden Globe Award for Best Actress – Motion Picture Musical or Comedy for her performance. The following year she appeared as the matriarch of the singing and dancing Donahue family in There's No Business Like Show Business, a film with a Berlin score.

Merman returned to Broadway at the behest of her third husband, Continental Airlines executive Robert Six, who was upset she had chosen to become a Colorado housewife following their wedding in 1953. He expected her public appearances to engender publicity for the airline, and her decision to forgo the limelight did not sit well with him. He urged her to accept the lead in Happy Hunting, with a book by Howard Lindsay and Russel Crouse (who had written Call Me Madam) and a score by the unknown team of Harold Karr and Matt Dubey. Merman acquiesced to her husband's demands, although she clashed with the composers from the start and soon was at odds with co-star Fernando Lamas and his wife, Arlene Dahl, who frequently attended rehearsals. Based on the Merman name, the show opened in New York with an advance sale of $1.5 million and, despite the star's dissatisfaction with it, garnered respectable reviews. Although Brooks Atkinson thought the score was "hardly more than adequate", he called Merman "as brassy as ever, glowing like a neon light whenever she steps on the stage." Several months into the run, she insisted that two of her least favorite numbers be replaced by songs written by her friend Roger Edens, who, because of his exclusive contract with Metro-Goldwyn-Mayer, credited them to Kay Thompson. She lost the Tony Award to Judy Holliday in Bells Are Ringing, and the show closed after 412 performances, with Merman happy to see what she considered "a dreary obligation" finally come to an end.
 
SHOWS LIST
Andrews Sisters 451121 Guest Ethel Merman
Best of All 54-12-13 There's No Business Like Show Business
Big Show 50-11-05 Fred Allen, Jimmy Durante
Big Show 51-03-04 Fred Allen-Herb Shriner Ethel Merman
Big Show 51-04-08 - Jimmy Durante, Milton Berle, Ethel Merman
Big Show 52 03 09 - Fibber and Molly, Ethel Mermen, Peter Lorre
Bing Crosby Show 470611 - Philco Radio Time - Ethel Merman
Bing Crosby Show 480519 - Philco Radio Time - Ethel Merman
Bing Crosby Show 490323 - Philco Radio Time - Ethel Merman
Bing Crosby Show 500322 Guest - Ethel Merman and Hopalong Cassidy
Bing Crosby Show 540611 Ethel Merman
Command Performance 441101 Ethel Merman, Joe E Lewis, Connie Boswell
Jimmy Durante Ethel Merman - You Are Woman I Am Man
Nash Kelvinator 451121 - Ethel Merman
Recollection at 30 570102 28 Ladies Night
Rudy Vallee - 38-08-25 Guest - Eric Blore, Frank Craven, Ronald Litz, Ethel Merman
Suspense 540201 537 Never Follow a Banjo Act
THESE ARE MP3 RECORDINGS
THEY WILL NOT PLAY IN REGULAR CD PLAYERS
CLICK HERE TO KNOW MORE ABOUT mp3
CLICK HERE TO LEARN MORE ABOUT OUR PRODUCTS
We guarantee delivery of your item. If your item doesn't get there or is damaged, please notify us and we'll reship for you.
FULL REFUND IF NOT SATISFIED
Item number
OTR-1CD-EthelMerman
Currently there are no reviews available for this product. Be the first to write a review.