FREE SHIPPING USA ONLY. International Customers: Please add international shipping: http://m.onesmedia.com/category/313432
PHILIP MORRIS PLAYHOUSE
OLD TIME RADIO - 1 CD - 9 mp3 - Total Playtime: 4:14:03
Philip Morris inaugurated its 'Playhouse' format in 1941 with its Philip Morris Playhouse, running for eight years, on and off, between 1941 and 1949. Airing first over CBS from August 1941 through February of 1944, the Philip Morris Playhouse aired for one more season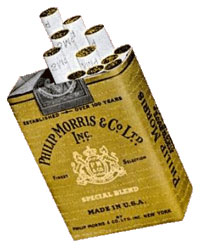 between October of 1948 and July of 1949.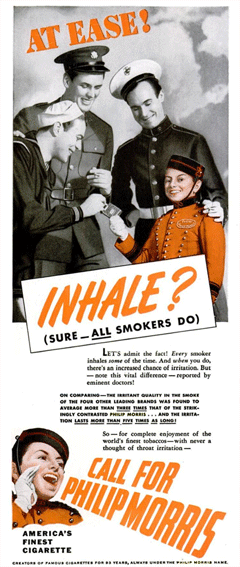 The emerging popularity of between three and five other popular playhouse formats of the early 1950s persuaded Philip Morris to ressurect its Philip Morris Playhouse a third time as Phillip Morris Playhouse On Broadway, beginning with its initial CBS run on March 15, 1951. Emphasizing Broadway productions, the subsequent series ran over CBS for twenty-six installments, only to jump to NBC on September 11, 1951. The series ran over NBC for the remainder of 1951, jumping back to CBS on January 13, 1952. CBS aired the remainder of the canon through September 2, 1953.

Airing on the heels of the Philip Morris-sponsored, Great Moments from Great Plays, Philip Morris Playhouse offered a few more options to one of Radio's most experienced advertisers and producers. Great Moments from Great Plays had emphasized abridged versions or excerpts of some of the classic stage plays throughout history. Philip Morris Playhouse, by contrast, allowed the producers to mount fuller versions of more popular, contemporary plays of the era.

Charles Martin, the director and producer of Great Moments from Great Plays was retained to produce, write and direct Philip Morris Playhouse, a responsibility he retained, off and on, for the following twelve years for Philip Morris. In addition to writing, producing and directing the new series, Martin also acted as host for most of the series. Charles Martin became so closely identified with the production that whenever Martin was faced with other commitments, Philip Morris ultimately discontinued their Charles Martin-produced productions until he was available once again. It would appear that the reason for the hiatus of Philip Morris Playhouse between 1944 and 1948 was due to Martin's apparent growing dissatisfaction with the production. Hy Brown was initially brought in to replace him, followed by Earl McGill five weeks later. The series finally folded seven weeks after Martin's departure.

Philip Morris Playhouse resurfaced again, four years later on November 5, 1948, running for thirty-nine more episodes. Thereafter, the Philip Morris 'playhouse' format remained dormant for two more years until it resurfaced a final time over radio as the Philip Morris Playhouse On Broadway.

Principal Actors: Dorothy McGuire, Louis Calhern, Dane Clark, Marsha Hunt, Douglas Fairbanks, Jr., Veronica Lake, Edmond O'Brien, Olga San Juan, Martha Scott, Walter Abel, Chester Morris, Margaret Sullavan, Eva LeGallienne, Lucille Watson, Joan Bennett, Rosalind Russell, Joseph Schildkraut, Nina Foch, Lillian Gish, Edward Edward Everett Horton, Jessica Tandy, Hume Cronyn, Gloria Swanson, Paulette Goddard, Lee Tracy, Dan Duryea, Wendell Corey, Franchot Tone, Wendy Barrie, Angela Lansbury, Francis L. Sullivan, Freddie Bartholomew, Joan Caulfield, Paul Douglas, Lew Ayres, David Niven, Joseph Cotten, Joan Fontaine, Dennis O'Keefe, Richard Greene, Rex Harrison, Lilli Palmer, Loretta Young, Adolph Menjou, Linda Darnell, Richard Colman, June Allyson, Boris Karloff, Ray Milland, Patricia Morrison, Melvyn Douglas, Vincent Price, Arlene Dahl, Miriam Hopkins, Peter Lorre, Jeffrey Lynn, Janis Paige, Jack Carier, Wanda Hendrix, Charlton Heston, Eve Arden, Louisa Horton, Constance Bennett, Marlene Dietrich, Arthur Treacher, Eddie Bracken, Gloria DeHaven, Sally Forrest, Van Johnson, Corinne Calvet, Glenn Ford, James Mason, Pamela Mason, Macdonald Carey, Madeleine Carroll, Zachary Scott, Charles Coburn, Richard Widmark, Roland Young, John Lund, Jeff Chandler, Deborah Kerr, Van Heflin.
SHOWS LIST
The Philip Morris Playhouse 410525 - Dead End
The Philip Morris Playhouse 49-02-25 Leona's Room
The Philip Morris Playhouse 49-03-11 The Lady from the Sea
The Philip Morris Playhouse 49-04-01 Apology
The Philip Morris Playhouse 49-05-13 Four Hours to Kill
The Philip Morris Playhouse 49-07-29 The Iron Man
The Philip Morris Playhouse 50-05-06 Murder Needs an Artist
The Philip Morris Playhouse 51-09-18 The Amazing Dr. Clitterhouse
The Philip Morris Playhouse 53-08-19 The Night has a Thousand Eyes
THESE ARE MP3 RECORDINGS
THEY WILL NOT PLAY IN REGULAR CD PLAYERS
CLICK HERE TO KNOW MORE ABOUT mp3
CLICK HERE TO LEARN MORE ABOUT OUR PRODUCTS
We guarantee delivery of your item. If your item doesn't get there or is damaged, please notify us and we'll reship for you.
FULL REFUND IF NOT SATISFIED
Item number
OTR-1CD-PhilipMorrisPlayhouse
Currently there are no reviews available for this product. Be the first to write a review.